ABB, lots of pics & amateur mockups, please help me decide!
homebuyer23
October 13, 2013
I can't believe it but I am basically ABB! Though I still need to pick a couple pendants and get window treatments & decorate, etc.
Here's a couple not so great pics of where we are now...hard to look past the paint sample splotches where backsplash will be.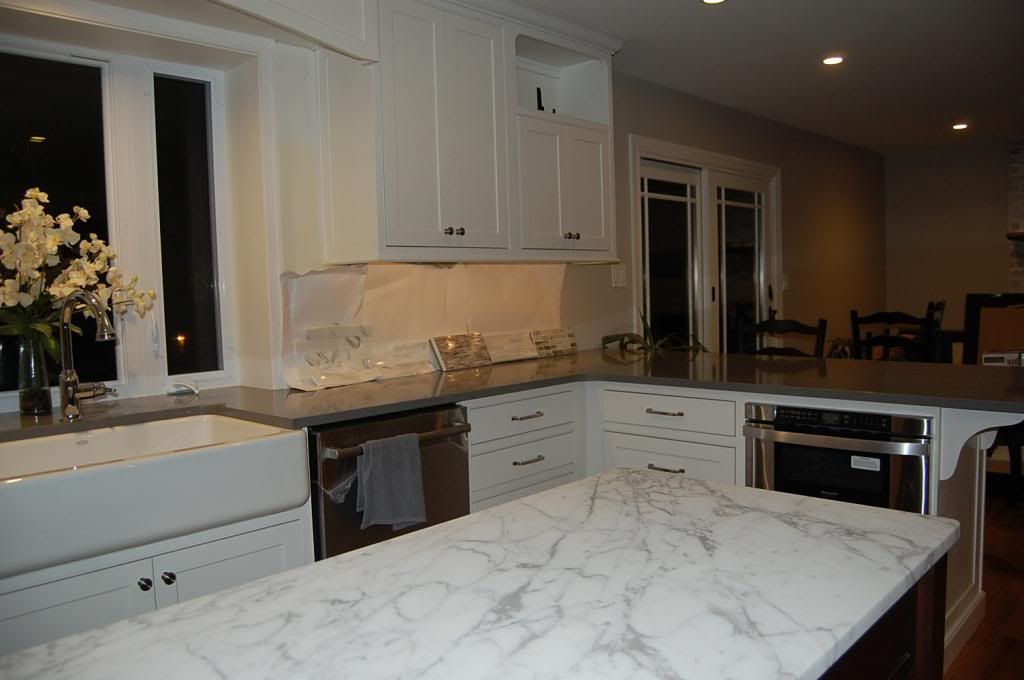 This photo shows the blue color I have used as an accent on the sides of the mudroom closet, its also in my center hall and in the powder room, its SW Smokey blue which is a good description of it. A little lighter than a true navy. I thought about finding a similar color ceramic tile for BS, but Im thinking that's too much of a commitment to a color for me.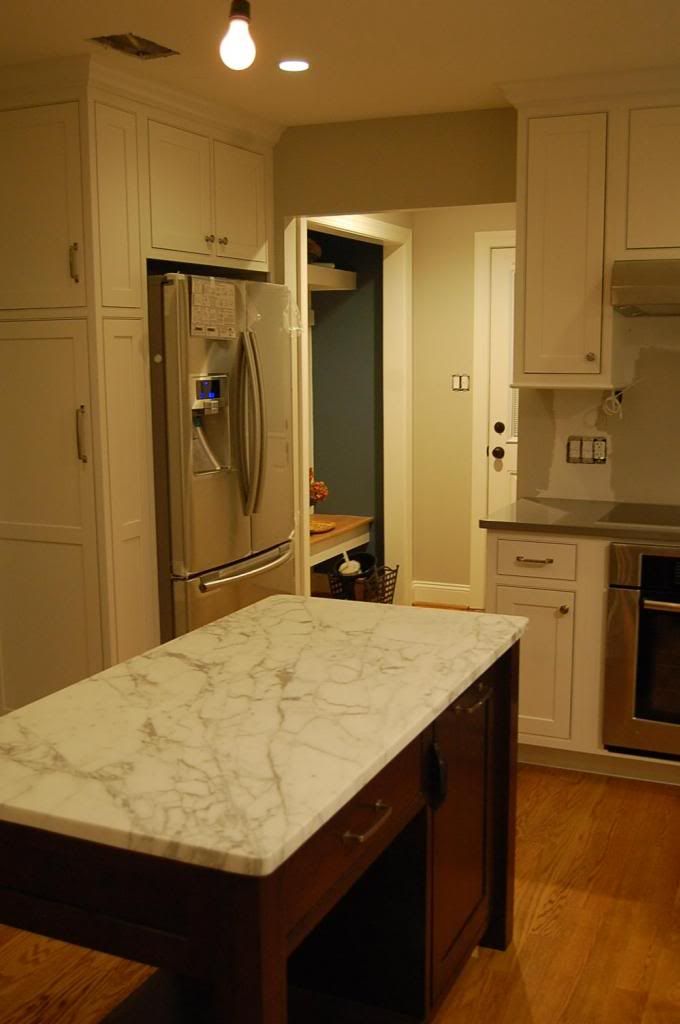 Of course I am stuck now trying to decide on a backsplash.
I have many samples, and they are a wide range of styles.
I always figured I'd do a marble backsplash, probably this calacutta gold bc it sort of matches the calacutta vagli of my island counter. I still like that choice, but it only comes polished and Im worried its a little too formal for me plus its a lot of white. Plus its expensive. So pretty though and a little dramatic in a good way.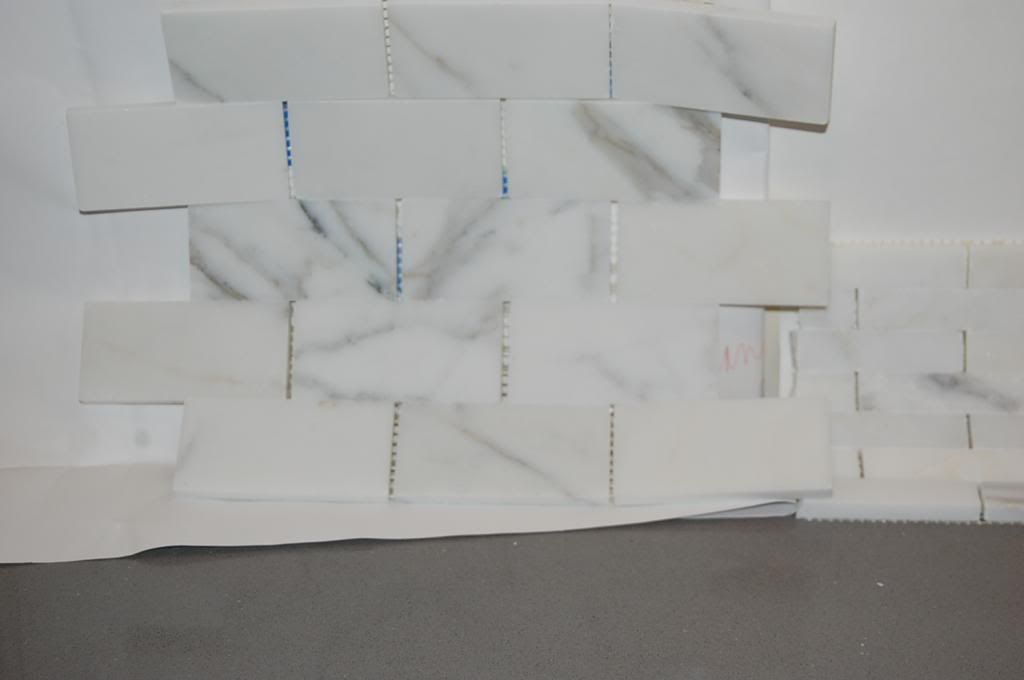 Then theres the honed Arabascata cararra that I've always loved from the sample, but I worry about it coming out too white, I feel like I need some contrast, was never really going for the all white kitchen, and my paint color, Revere Pewter came out lighter than I was hoping. I still love this sample, and the fact that its honed and in this straight pattern I think makes it a little less formal and updated and interesting without being too trendy. And the sample shows a good deal of contrast which I like, but tile stores constantly remind me that you can never know what you're going to get.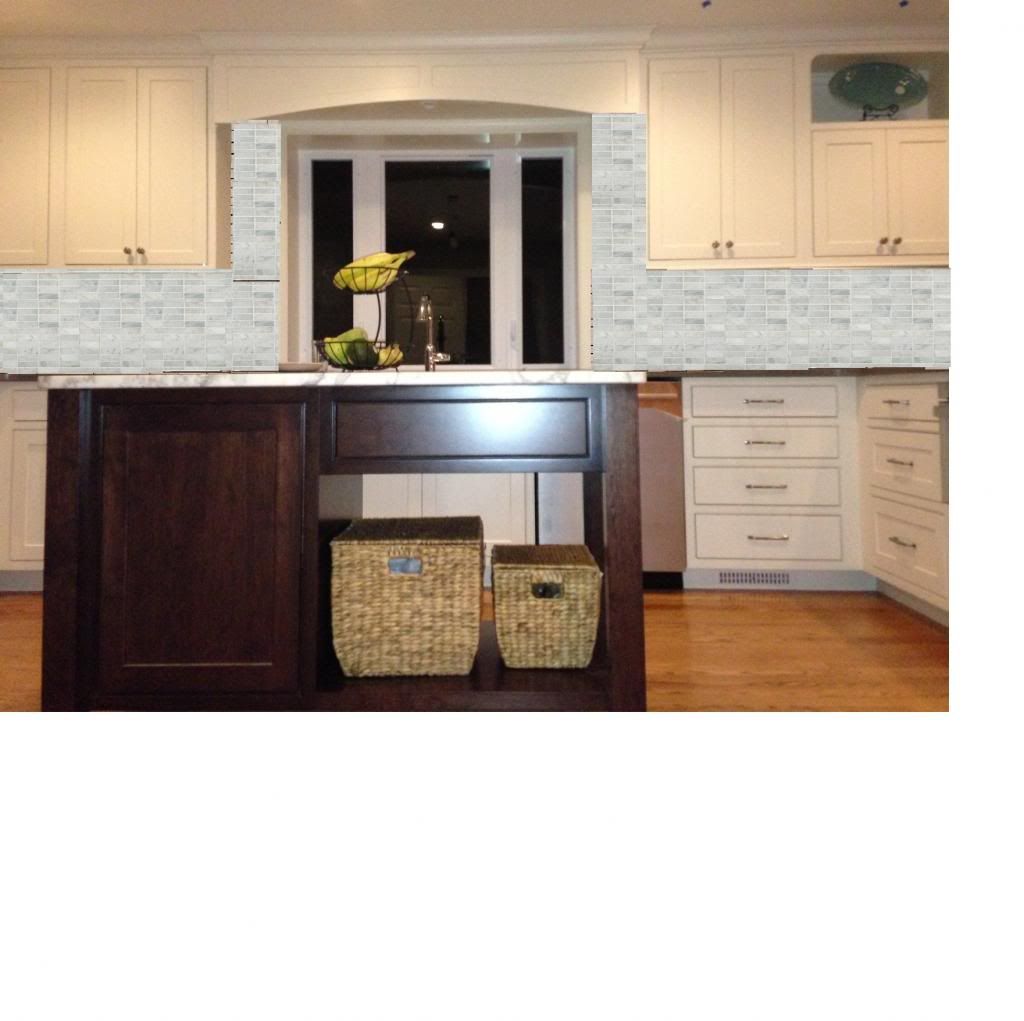 Then there is this glass tile by Hirsch glass that I really fell in deep like/almost love with! I think has the perfect colors in it, enough to provide some needed contrast, and a nice mix of greys and browns. I also think it could look cool vertically?. Family members tend to choose this one when I ask opinions. Cons are I worry about so much of a small pattern looking busy and it feeling very dated to me sooner than other choices might. Also, under my UCL this tile looks kind of green. Also it may be too contemporary with my beaded inset cabinets. And my GC mentioned glass being harder to install and at this point I cannot deal with any more mess ups or upcharges.

Finally, yesterday I found some ceramic tile that I really like. The one board has a mix of all my colors, with white diamonds, a bluish gray mosaic strip, and a taupey field tile that can also come in a subway. I never really thought about doing a mixture and I think this mix is a little too traditional for me. (In my mockup I obviously have too many of the accent tiles). But I am wondering if theres some mixture of these tiles I could use.
I also really like the mockup of just all the taupe subways. I think it provides some needed contrast, and is easy on the eye. Its more affordable than the marble or glass and likely easier to care for. Last night I thought, yeah that's it...but now I worry its a little boring?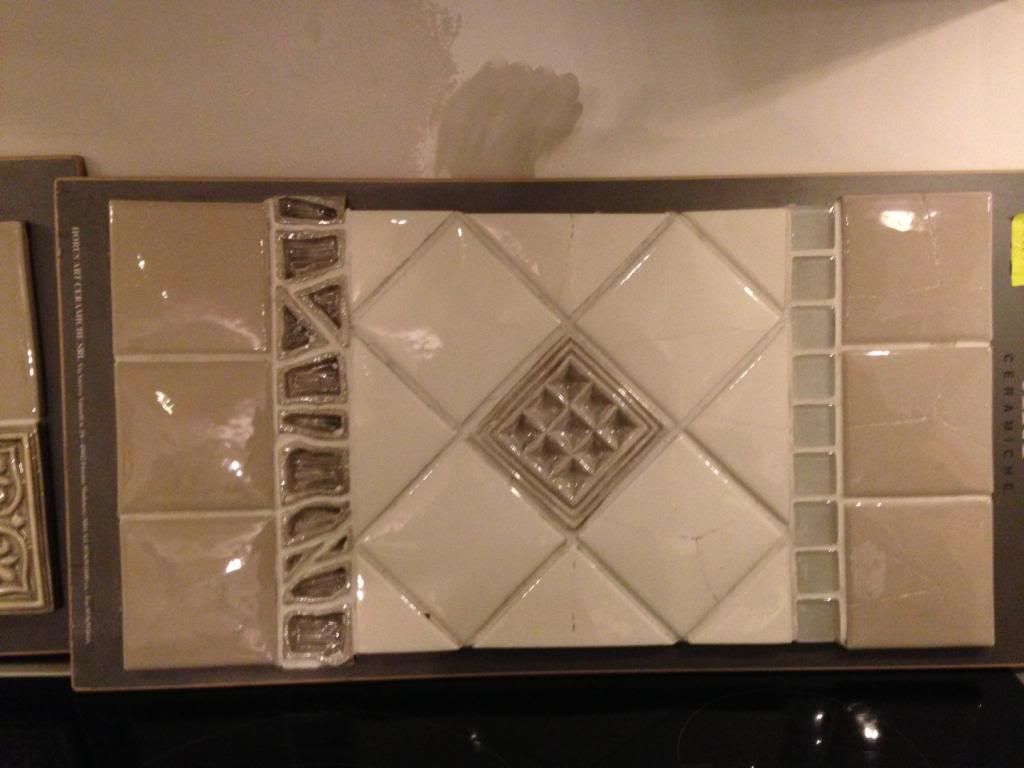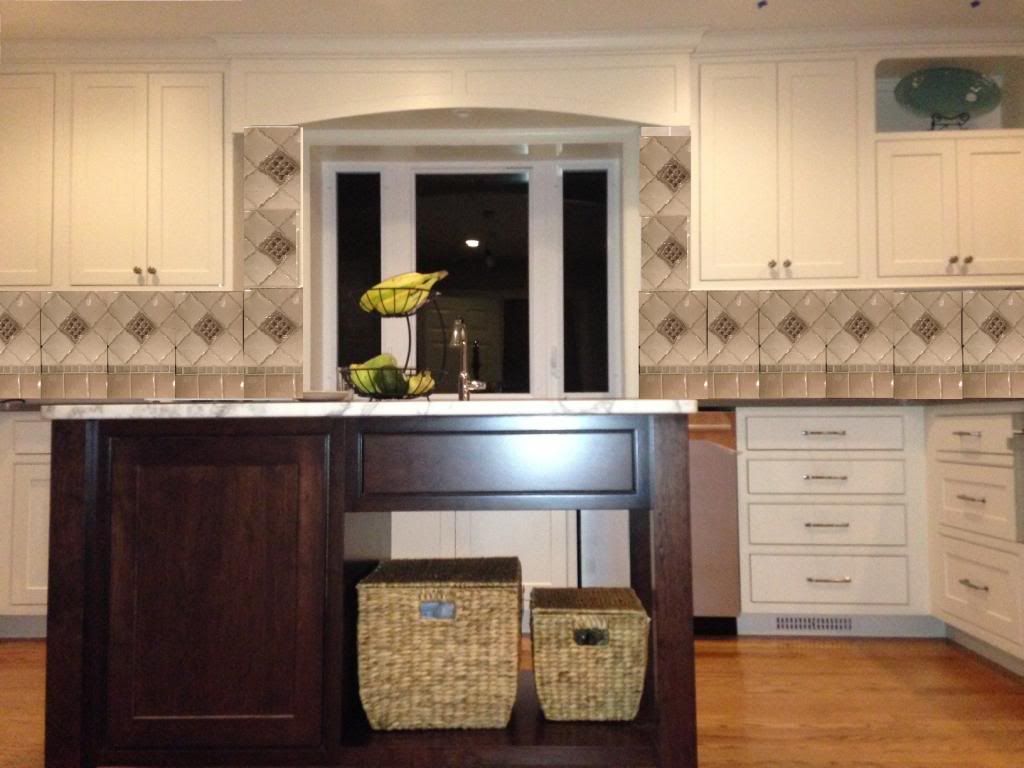 picture I found of the ceramic subway alone

Deep sincere appreciation if you have read all of this & can provide any opinon/insight!! Cannot wait to have this final heavy decision off my chest & just move on & finally enjoy this space!