Stuck on the backsplash!
My counters are finally in! We went with Caesarstones Misty Carrara, which is a little brighter than I thought (looked grayer in the sample) but it looks good. I am stuck on the backsplash choice. I was going to go with a light gray Ann sacks ceramic subway tile however I am now wondering if it should be a darker shade of gray to make the cabinets pop. What do you think?
ps The electrician managed to DENT my lovely island caesarstone whilst installing the lights!! The rep is coming to have a look at it. I hope they don't have to replace the whole thing.... Ugh!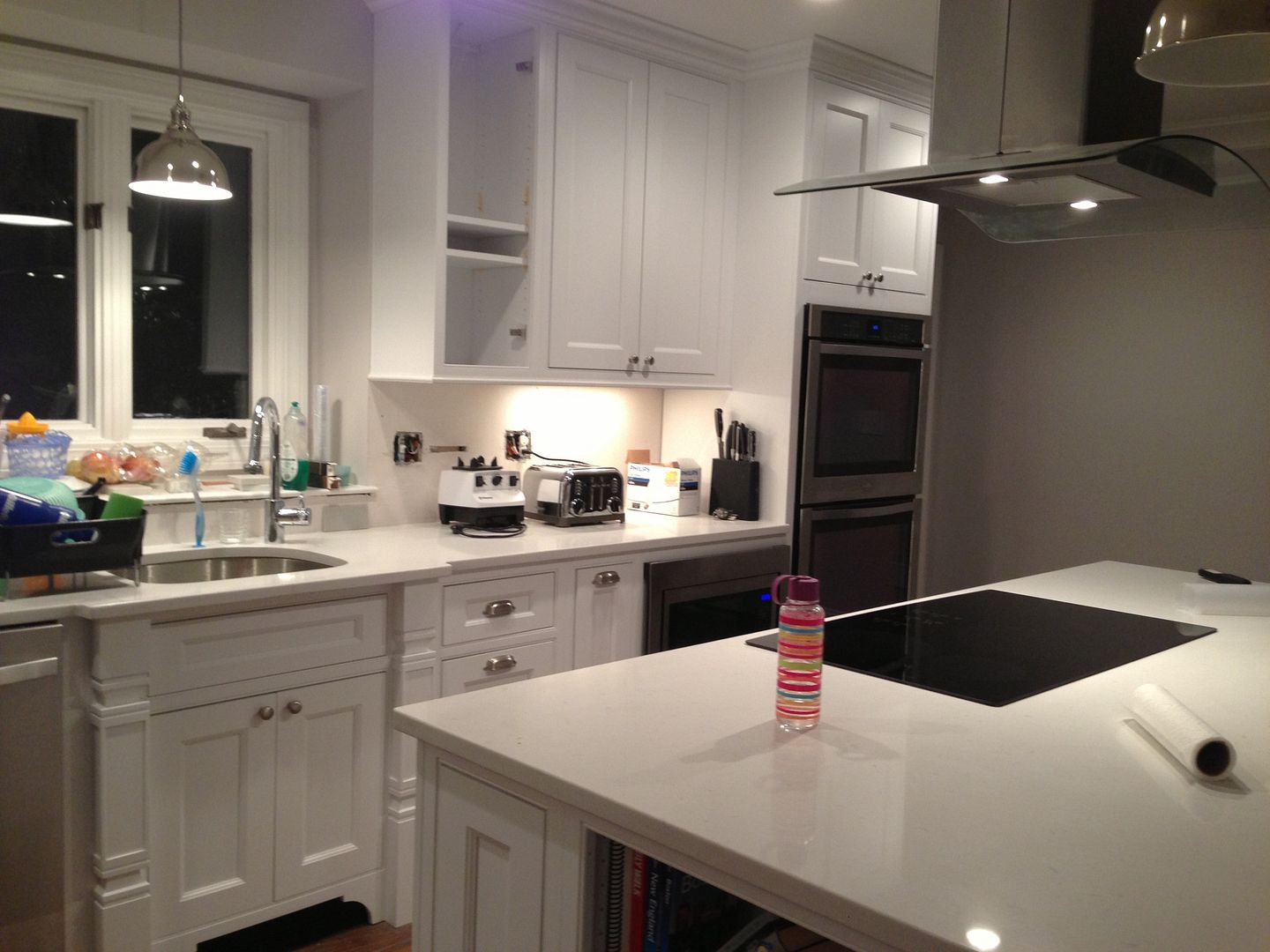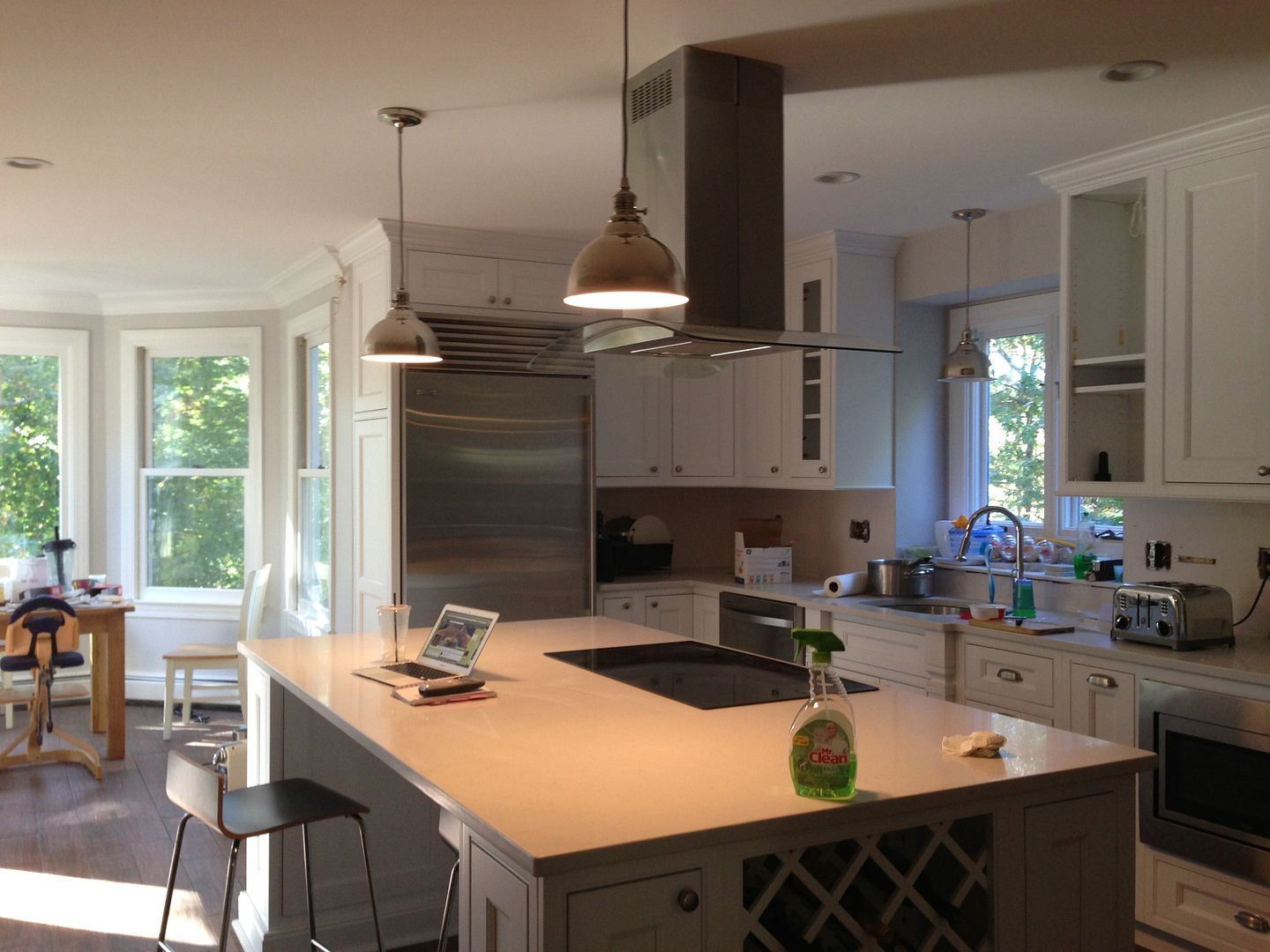 [URL=http://smg.photobucket.com/user/IliLexy/media/null_zps29523e19.jpg.html][IMG]http://img.photobucket.com/albums/v97/IliLexy/null_zps29523e19.jpg[/IMG][/URL]
I was going to go with the left one but wondering if it's too light? The rest are out as they don't match the paint. There is also an option of a medium gray GLASS tile however I am not sure it goes with my kitchen as it's a little more traditional?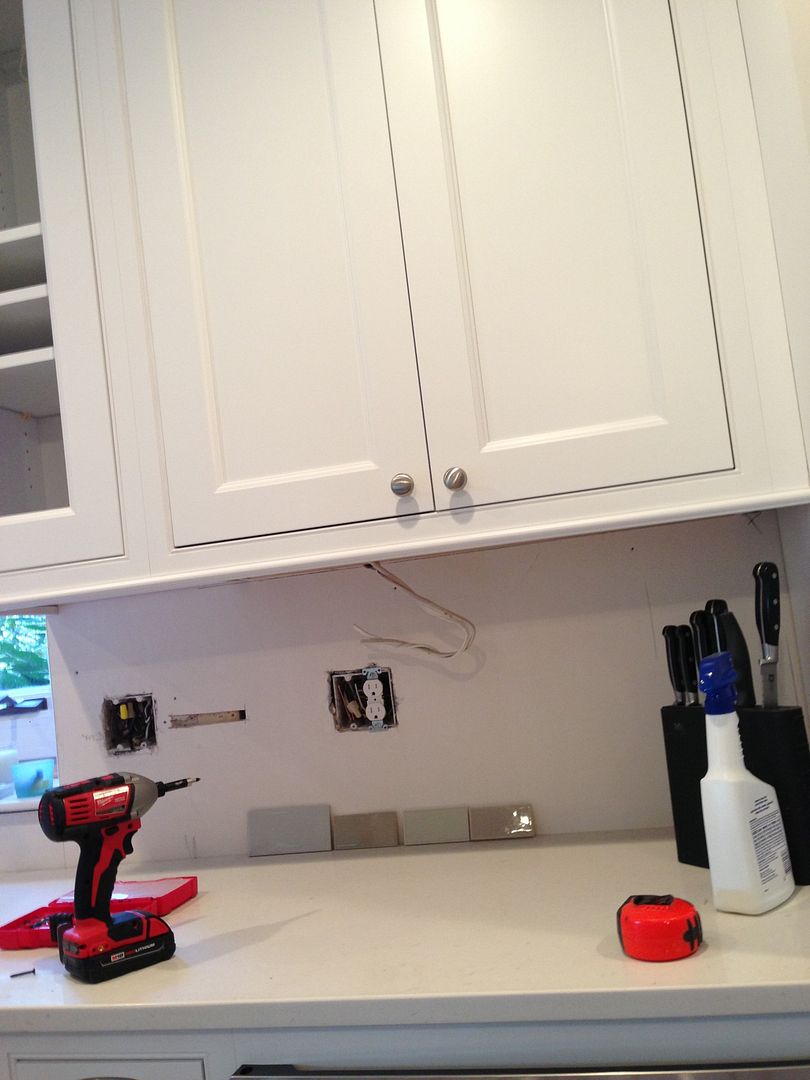 Thanks!!!