Stalled on cabinet and paint style/colors--help?
laughablemoments
October 5, 2012
Hi all,
Now that I've got the layout for our kitchen, I've stalled out. I can't seem to decide what direction to go for the cabinet style/colors and wall colors.
The kitchen will be in the same room as our wood stove, which is gray soapstone with metallic brown cast iron. The surround is a pinky-beige tile with gray grout, topped with a natural stained mantel. I feel like this corner is going to help determine what direction we go in.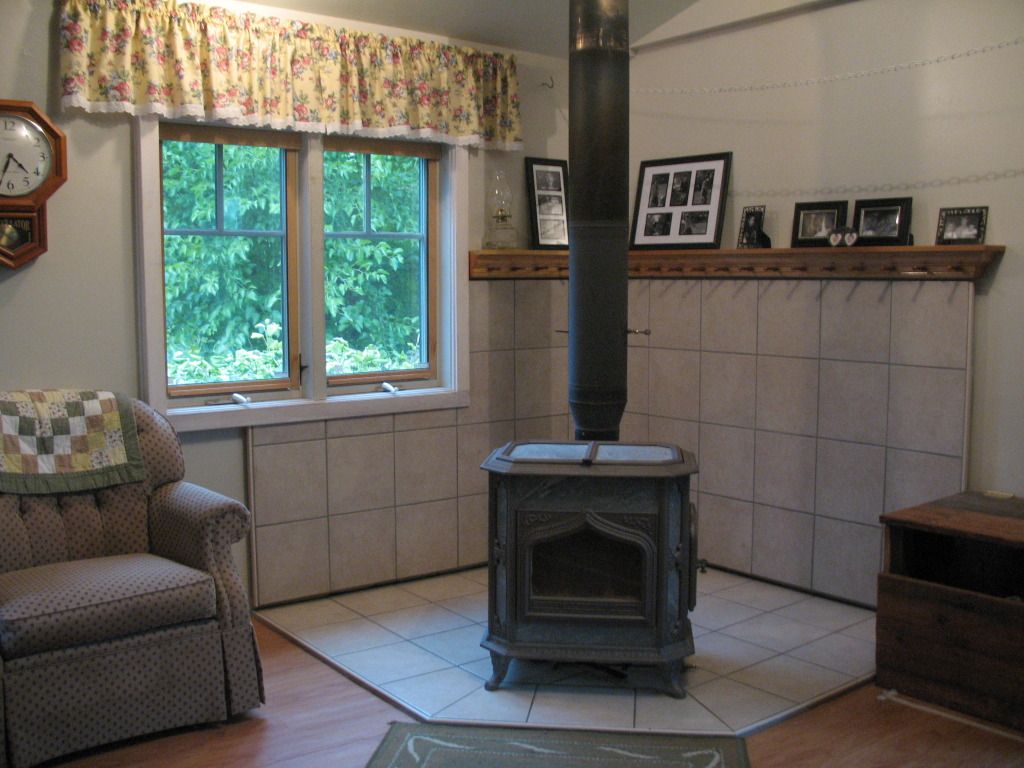 The kitchen is open to the dining room which has 2 very different looking built-ins. One is painted, which can be repainted if necessary, and the other is a light maple color.
Both rooms are fairly dark. The kitchen has a window to the East, to the North (by the woodstove) and a tiny window to the West. The dining room has 2 tall North facing windows.
Here is the dining room. You can see a teeny bit of the living room on the upper right.
I'd like to have good flow of colors between those 3 rooms. The living room is pale in a cottage/shabby chic sort of way, light pinky-tan walls, pale blue-green curtains with pale pink flowers, white painted trim. These colors look great in the living room, but when I tried hanging these curtains in the kitchen area they washed out. They looked colorless, like a child after they have the flu. So, I don't think these pale, watery colors are going to work in the kitchen.
The cabinet line we're looking at is Lily Ann. I've thought about doing off-white uppers and medium wood-toned lowers, with not a lot of dimensional grooves that would collect grime. Are any of their doors a good choice? DH has offered to build cabs, so we can go in that direction if necessary.
My goal is a happy, cheerful, welcoming space, which I'm having a tough time pulling off. Any advice or opinions? Oh, and it needs to be easy to clean and maintain, too. : )
Here are some inspiration items from our home. I'm not sure the yellow is doing us any favors, though.
Here is the Formica I'm thinking of using: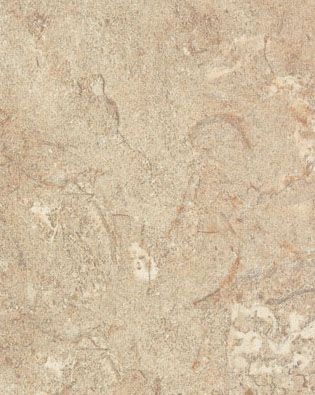 Here is a link that might be useful: Lily Ann Cabinets that we're considering using