one last attempt at a new kitchen layout
illinigirl
October 29, 2013
I'm going to post my current layout as I'm going forward with, then one last possibility. Please tell me if the new one works better than the current one.
New:
[img]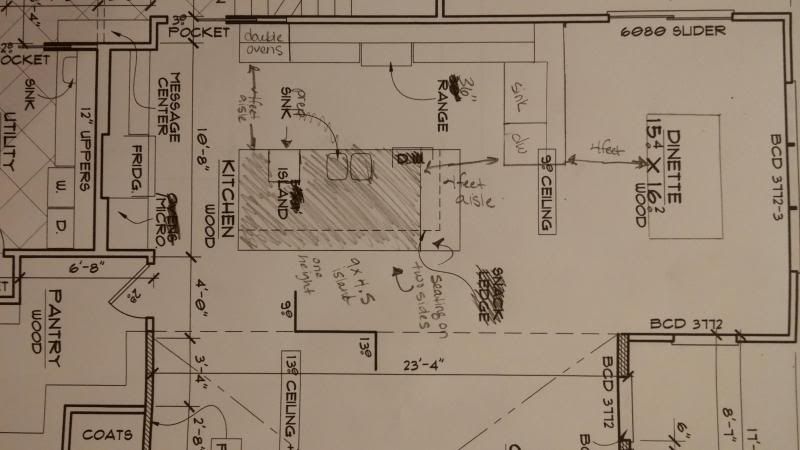 [/img]
You will have to ignore some of the typed in items in the plan that the designer has, those kitchen details were never correct. I have shaded in the island dimensions and crossed out some of the other writings that weren't accurate
Current:
[img]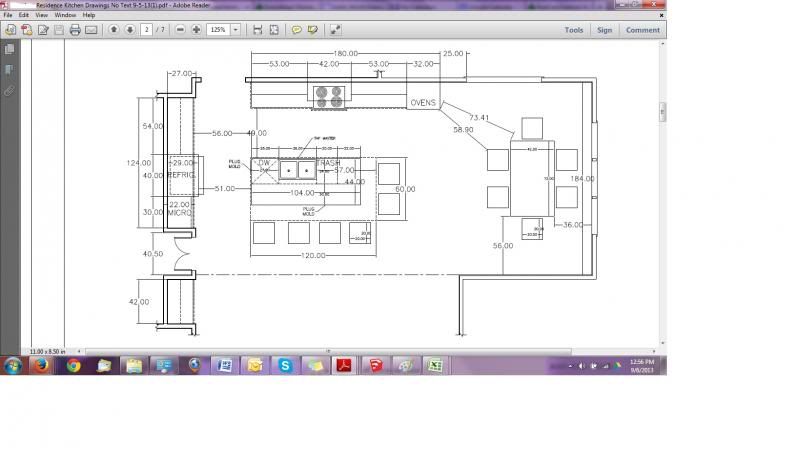 [/img]
On the 'current' plan I will probably increase the aisle width per GW suggestion.
On the new plan my island shortens a foot, takes the main sink/cleanup area out of the island, and puts a prep sink on one side of the island farthest from the new location of the cleanup sink. BUT the sink is in a corner, not sure if that's wise, and I'm not sure if 1) I could still have seating on two sides of the island and 2) if I could switch the position of the d/w and sink because that puts the d/w in a corner.
Putting the cleanup sink against a wall is a dealbreaker for me. I just can't do it. Continued thanks for all the inputs. I've taken every single one to heart as I work through the kitchen layout even if I do not ultimately make all the changes suggested here at GW. :)