My Kitchen is a Pit of Despair-I'm desperate for help
It is so horrible and dark and non functional that it's a pit of despair.
It is also a causing me such despair and anguish over figuring out the layout. I've spoken with 3 different KDs and I just don't love any of the options put forth. We're spending a fat ton of money to remove walls and completely gut this space, and I just hate to not even feel like I will like it or that I'm improving the space. It's defeating.
Here is where I am.
However, that really doesn't leave me much space on either side of range. And I worry about having the fridge back, if it would be inconvenient.
So I switched the range and fridge:
Thoughts? Please please please?
I realize that door on top right corner is tight and awkward, but unfortunately there is no place where it can be relocated. One of the KDs suggested enclosing it, but that leaves us only one access point to all exits of home and that makes me nervous for fire safety reasons (ahhh...the things that keep me up at night!).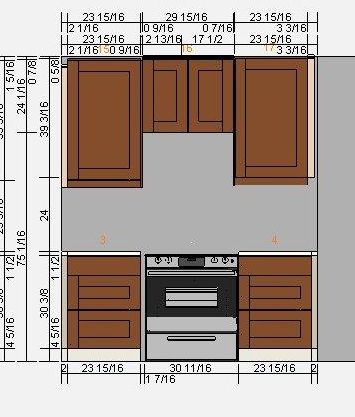 Fridge wall. It will have a top fridge cab, I just couldn't get it in there on the dumb Ikea planner.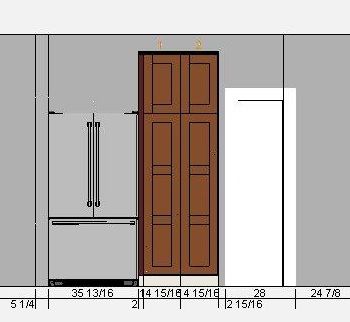 The south wall will be storage like this:
Thoughts? Good, bad? Suggestions on how to make it better. I would be ever so grateful.