Video Tour of Kitchen: Please help w/ Layout
drybean
September 18, 2012
I am stumped on layout. Really truly.
My hill to die on is an island with seating. Would love a walk in pantry too, but can't figure out where to put it w/o enclosing doorway to hall (in upper right corner of floorplan).
Here is a video tour of the space, and a few layouts I've mocked up.
Does anyone have any ideas? I did absolutely zero cleaning or tidying before the video. We just moved into the house over labor day, and as you can see, the kitchen is a hot mess. I promise we don't live like pigs like this all the time.
This one has a WIP,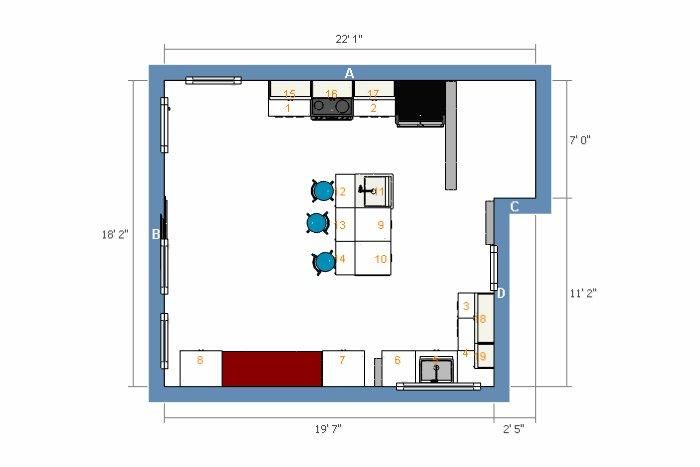 This one does not, but keeps the door access to that back hallway. I am concerned about storage, but maybe I shouldn't be? Also, access through that back doorway does look tight.
The other consideration is that the view out the new window will be of the carport. Lov-ely. Not sure what to do about that. I'm desperate for light, but the view of a parked car 4 feet away is not awesome. Maybe we just don't park there anymore, or somehow stage it as a sitting porch. A trellis would block the light I am desperately trying to add.
Here is a link that might be useful: YouTube Video Tour