Magnaverde is one wise soul!
sparklebread
September 10, 2013
I feel like a load has been lifted off my shoulders and I need to thank my fellow GWers for that. I so love the current trend of white kitchens with white marble or grey quartzite counters, and I wanted that for our home. That is literally all I see in magazines and on the web. Reality is that marble is simply impractical for us and white and grey just do not work with the rest of my house. It took a few recent threads for me to get the message that I need to work with the home I have or all this effort would be for nothing.
SO, I went back to the stone yard today, with a decorator and an open mind and heart, and together we found the perfect stone for my home! Yahoo! It marries the stained woodwork I have in part of the house with the painted woodwork and cabinets I will have in the kitchen. Seems like Super White was the star of the show last year and white quartzites continue to rule on this forum, but in my neck of the woods this dark granite will look stunning with my alabaster cabinets!
Now I understand the caption under the Decorating Forum, Decorate for the life you really have, not the life you wish you had. - Magnaverde Rule No. 16.
I will sleep well tonight and I wish the same for everyone else struggling with renovation selections.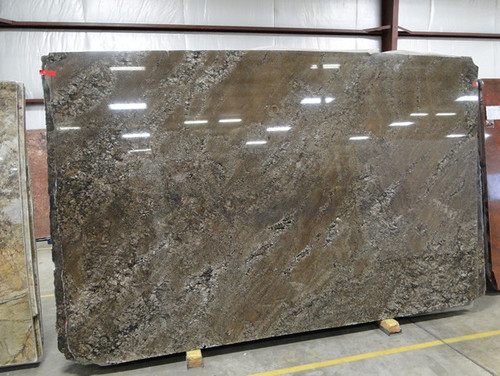 This post was edited by sparklebread on Wed, Sep 11, 13 at 7:42