Update: What we chose for granite!
Thanks for all the suggestions on my original post. We ended up going with a darker granite than I originally thought we would. In the end it was between Tropic Brown and Venetian Gold. Tropic Brown just seems to look better overall and will stand out better against the tile floor. I hope the pictures will do it justice (it seems to take on a green tone in pics) and I would love to hear your thoughts! I am also going to post photos of the granite we chose for our master bathroom, which is Gaillo Ornamental.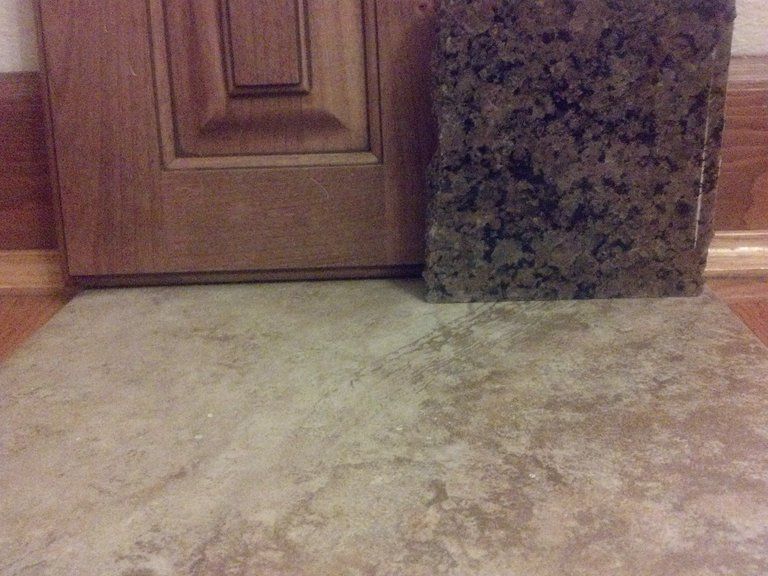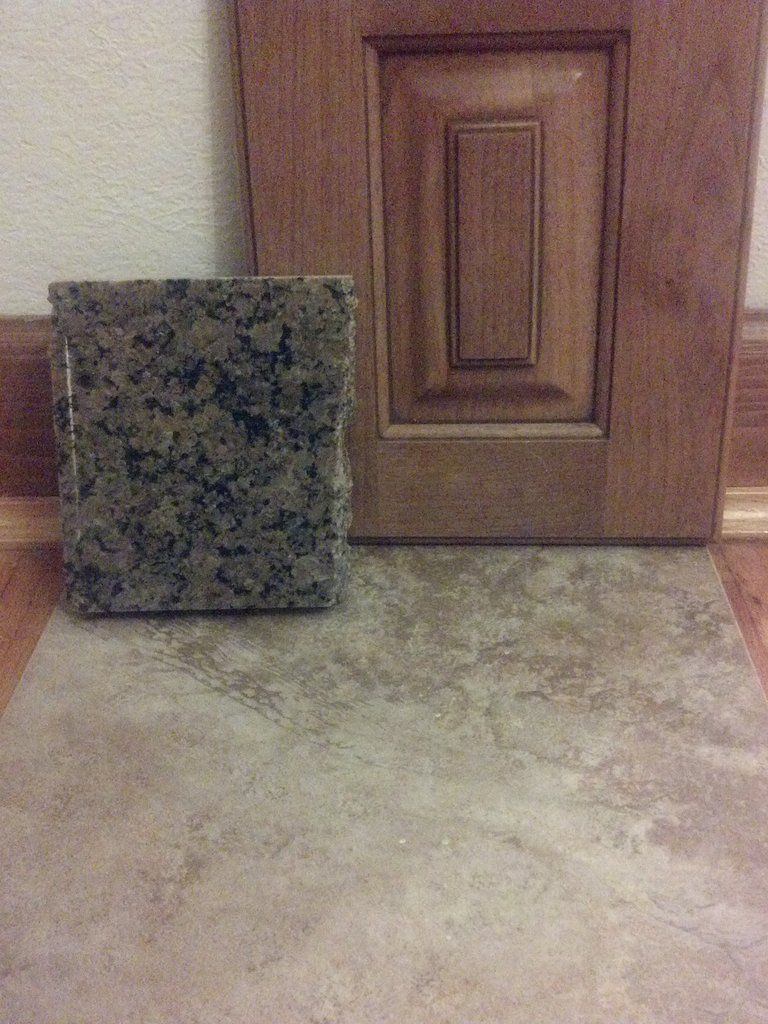 Close up
With Flash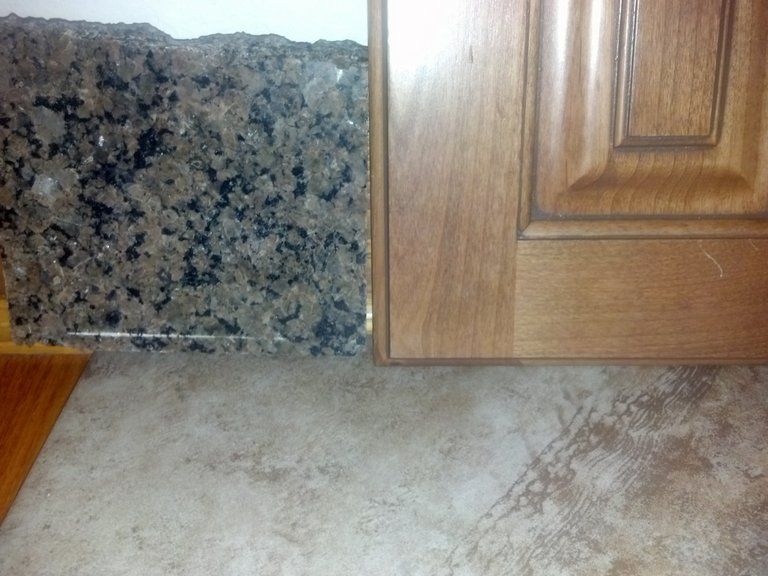 Master Bath. Same Cabinets, different tile.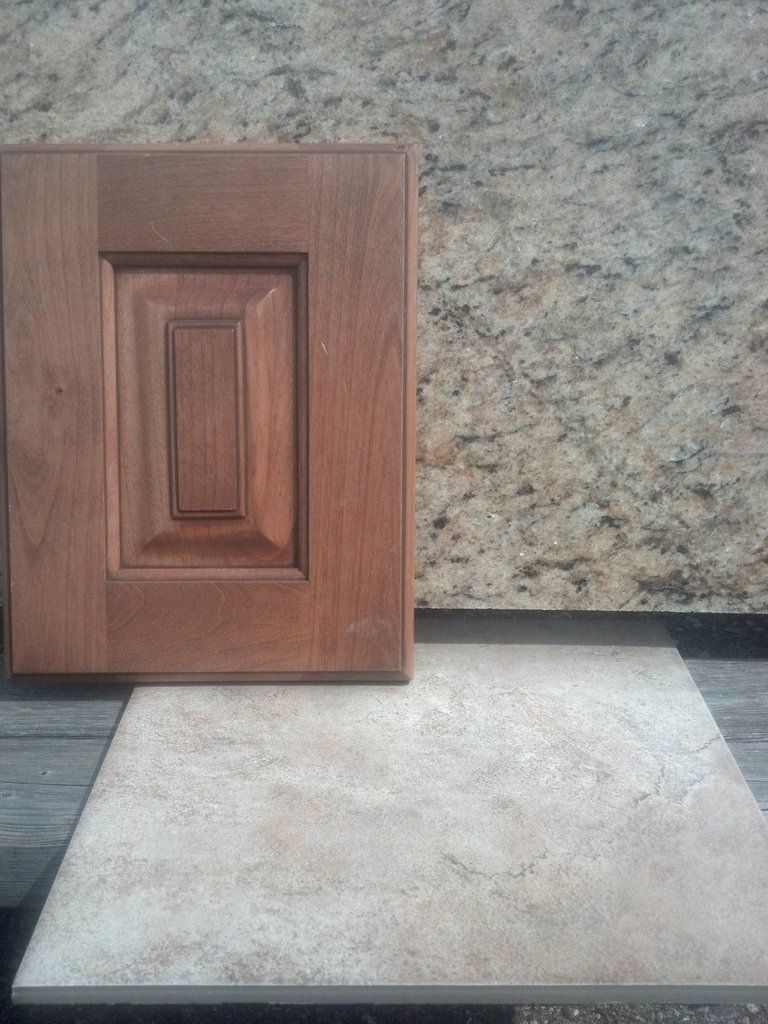 This photo shows a darker tile on the right that will be used as accent in the shower and in a smaller pattern on tub.