Walking aisles widths beside counter seating overhangs?
scrappy25
September 19, 2012
I had thought that 44" was the recommended NKBA distance alongside a countertop overhang to allow walking behind a seated person.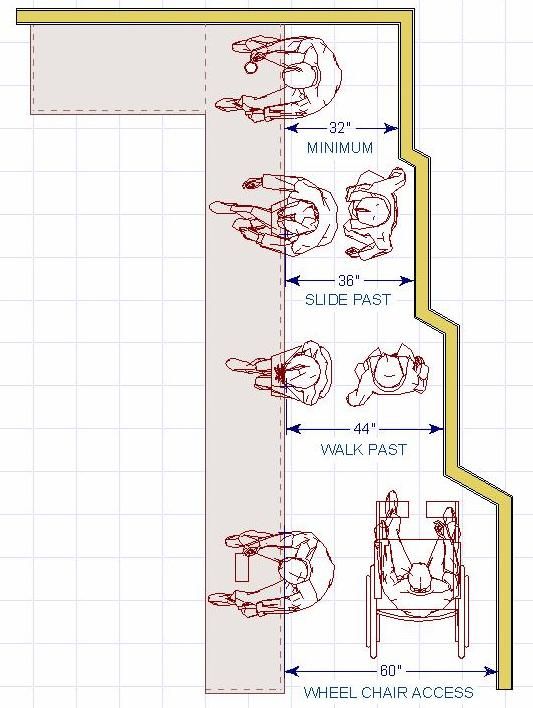 from http://starcraftcustombuilders.com/kitchen.design.rules.htm
Rule 8
However some of the people I most respect on this forum are recommending 60", and I am sure that is the best. I am curious, however, as to how wide your walking aisle is alongside your counter overhang, how heavily trafficked it is, and how comfortable you find it (especially if it is less than 60 inches). Please list what is on the other side of the aisle (wall, cabinets/counter, kitchen table with chairs, family room couch, etc) . If you have a picture to post si I can see what it looks like, that would be great!