baker's table/harvest table?
mary_lu_gw
September 11, 2012
We picked up a table for the kitchen this weekend. We are always looking for something a little different and this fit the bill. It has 2 drawers on the front and on the back side there is a drop down leaf. The top is made up of 2 boards and the drop leaf is one board. Not really sure what to call it except mine! :-)
We took out the possum belly baker's table we had in that spot as it is not as long, and with limited counter top space this table will really help. Not sure where I will put the other baker's table yet. It did come with casters but we have to fix the bottom of one leg before we can put them back on. I suspect it sat in a barn and the leg bottoms got wet. It was filthy when we bought it. I think if it had been cleaned up we would have paid much more. Sure glad they DIDN'T clean it up!
In this picture you can see the drop leaf in the back.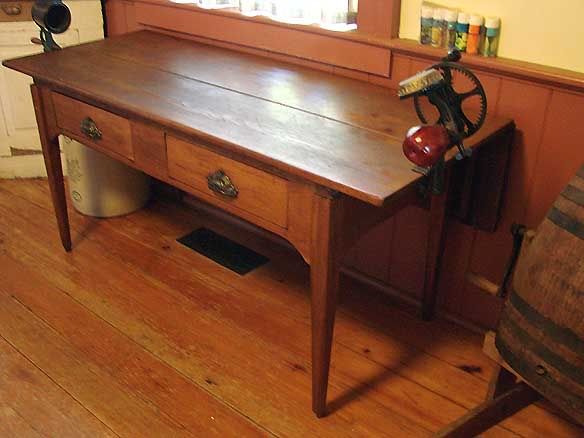 table top