Base cabinet design -Toe-kick space or not -ie cabs to floor?
amarantha
September 29, 2010
I love the look of cabinets where the cab box is sitting directly on the floor (without the toe-kick space). I have an 8 ft section of base cabinetry that I am planning which includes the clean-up sink (30" soapstone), integrated DW, trash pull-out, 4 drawer base, and a narrow open cabinet. My sink cabinet will actually be recessed back about 3" so that would eliminate the issue of bumping into the cabinet while standing at the sink. I know I could have the countertop come out slightly more to help with the issue too. Most of the other counter I won't be prepping at and is mostly for clean-up. I'll have an island for prepping - those cabinets will have the toe-kick.
Anyone have these cabinets that go to the floor and have opinions? Would you do it again? Likes, dislikes? Any thoughts from all others most welcome.
If I don't do this I am planning the cabinets with a square base/foot - you can see this on the layout linked below.
click on this photo and it will show my file of photos without toe-kick space and this also shows how the sink will be bumped back
click on the photo below and it will link to some photos of cabinets with toe-kick space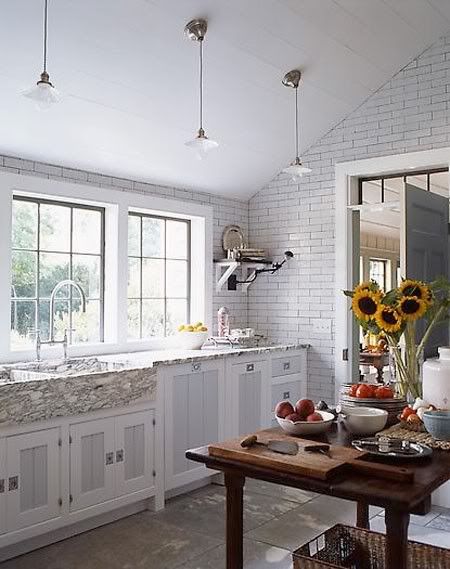 Thanks!
Here is a link that might be useful: