Help pull together a built + collected over time look
laughablemoments
September 18, 2012
Hi all,
We've got our layout pretty much picked out.
Now for the fun part! : )
I'm looking for some insight as to what direction to go for our kitchen cabinets and colors. We have some disparate elements going, and I'd like to somehow pull them all together. The kitchen will be very open to the dining room, where we have 2 different built-ins on 2 walls. I'm open to repainting the white cabinet, but not the wood one.
In the kitchen we also have a wood stove with a built in surround.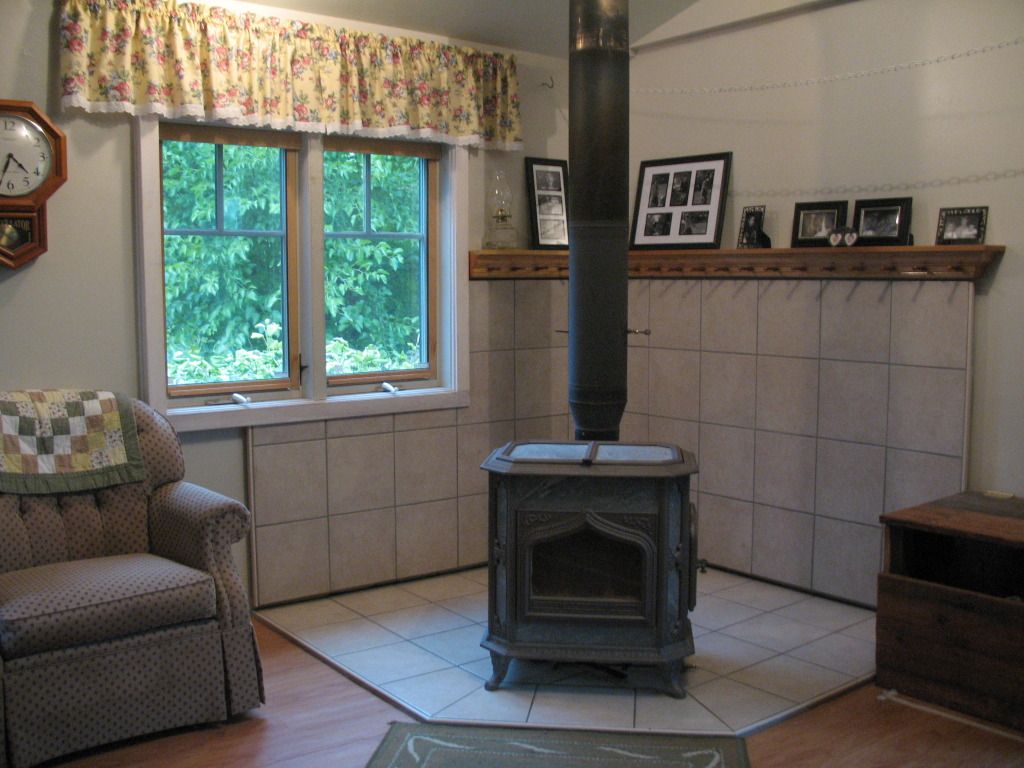 I'm including some pictures of a favorite plate and a close-up shot of the curtains that I really like that hang in the kitchen-to-be.
The house is old, 1860's or so. I'm not interested in being truly authentic, but would like a collected over time look. Something very warm and comfy-cozy, casual, probably leaning toward a romantic/cottage/farmhouse look.
The rooms are open to each other, so I do feel that they need to work together.
I've thought about doing the kitchen cabs a greenish color, either a sage green, like the mbdrm door shown below, or even a warmer, dare I say, slightly minty green. I could do white...but we have a big active family and white doesn't seem to go well with that.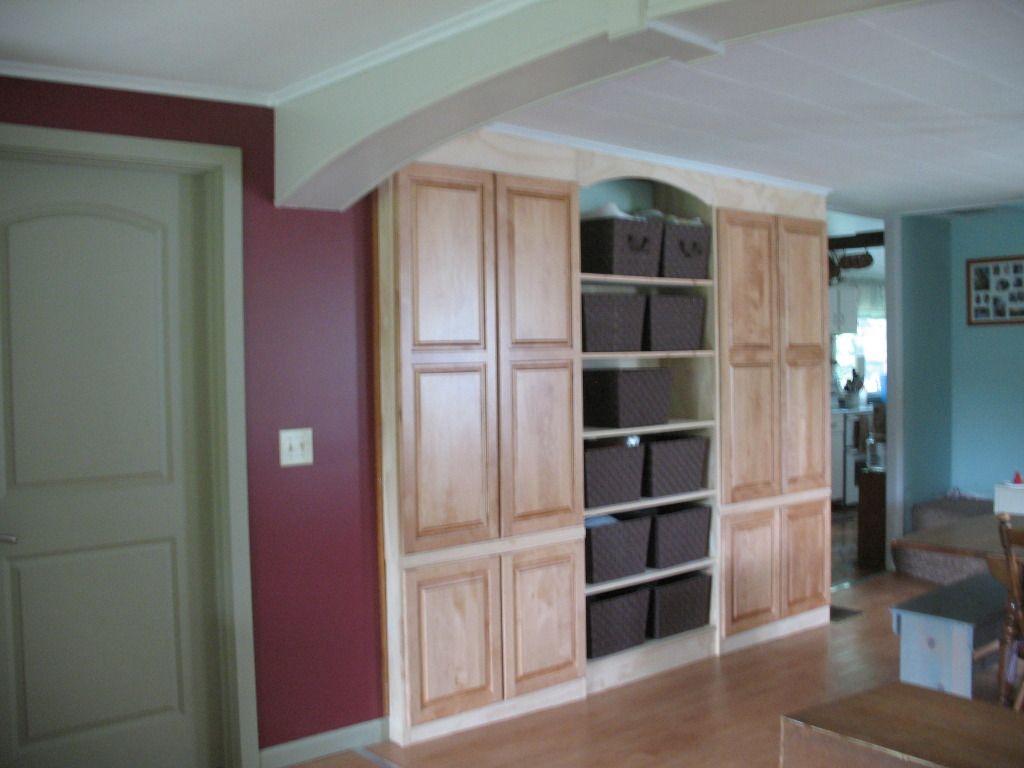 It seems like wood would be better from an upkeep standpoint, but I want to keep the room looking as light and airy as possible. This room is bright in the morning (eastern light) but just shy of dreary the rest of the day.
Any thoughts?
Note: I've tried resizing these pics, and it doesn't look like it's working.