Help Marcolo lay out his cabinets, please!
marcolo
September 14, 2012
OK, I've made it this far. Wanna help me figure out what to put where?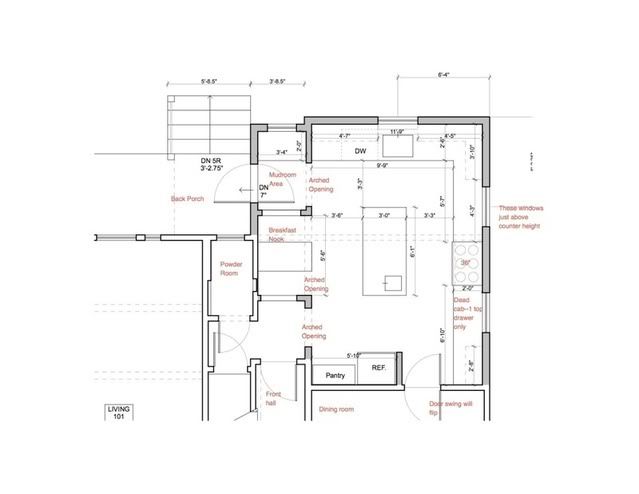 What can't move:
- Walls, windows or doors
- Sink, range, fridge or DW (it can scootch but not move)
What I'd like to fit in here:
- The island is a bear; I wasn't prepared to have one and hadn't thought about it much. I am getting an 18" round prep sink. I also want at least 1, preferably 2, places to sit. We can cheat on clearances and overhangs a little bit because these seats are not for dining. They are for me to work at on occasion, and mostly to keep people out of my hair while cooking.
- I generally prefer lazy susan corners but I'm not going to wreck everything else to get one
- Given the shortness of the sink run I may put trash under one side of the sink
- I don't need a gargantuan sink. I'm considering the larger Riverby, which I think is 33" (I can check)
The one dimension I see missing is the aisle between the island and fridge. It's 47".
You know I want my fair share of gadgetry.
Any ideas?