How not to build a pantry
bmorepanic
September 24, 2010
First, always have a plan - this was mine.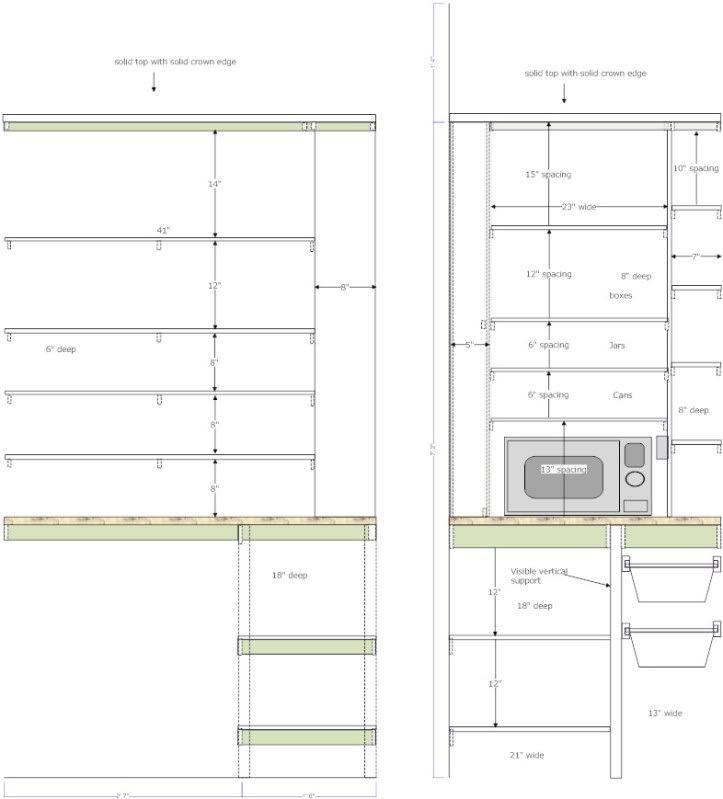 1. Above all, don't transfer the marks for the studs onto your newly installed drywall. This enables you to make a cool home built tool from a wire coat hanger called a "stuff finder". Cut the straight piece of wire off, bend a triangle on one end leaving a longish piece of straight wire.
2. Take your photos of the framing and try to find something with your stuff finder. You'll use it to poke holes in the drywall to find your stuff in the walls. Try not to worry too much about electricity - after all, if you can't find the studs, the odds are just as good that you won't find the electric lines either.
3. When you find one thing, poke some extra holes to be sure of what you've found.
4. Draw the thing you found on the wall as shown in the photo.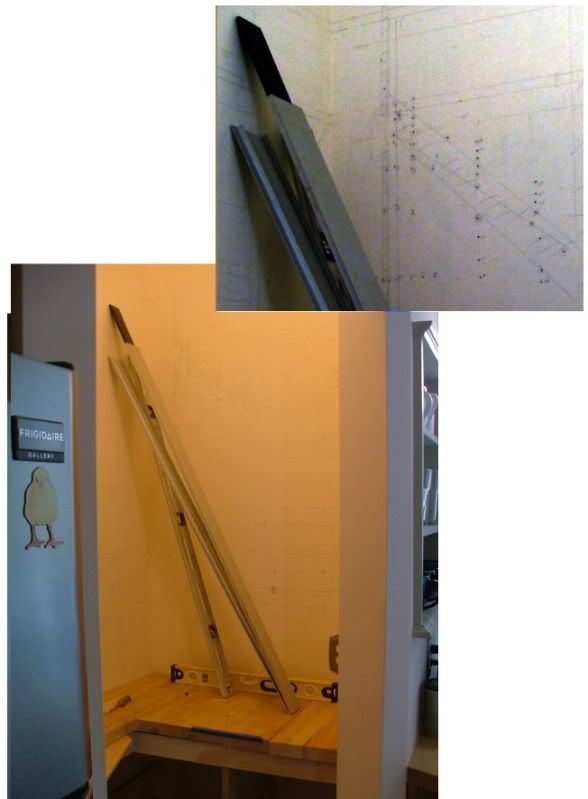 5. Transfer your plan onto the wall and find out it won't fit. Change the plan at the last minute - always good for fun.
6. Do a test assembly of one wall. Haul it upstairs. Be brave and get out some test items - even tho its just put together with a couple of finish nails and not even attached to the wall. This doesn't have all of its parts yet, but you get the idea.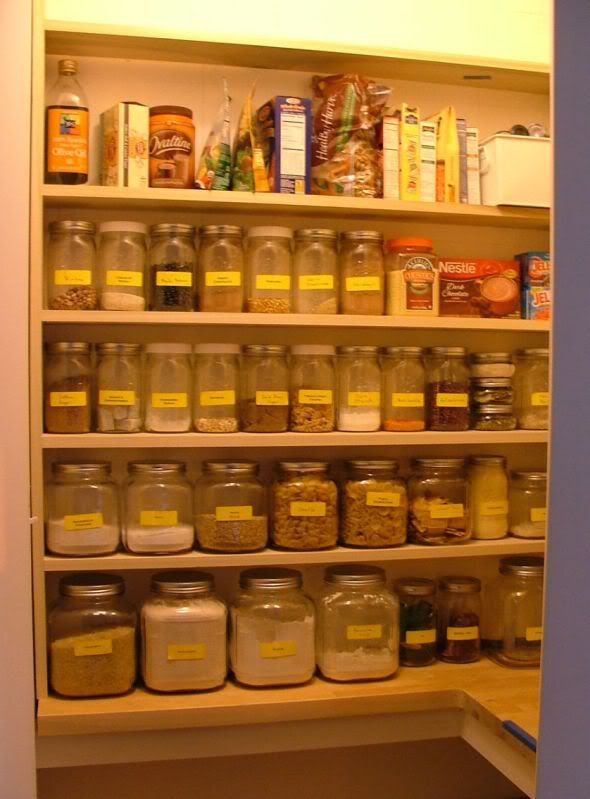 7. Test assemble the other wall and haul it upstairs.
8. Meditate on the differences between ideas and reality when you realize there is no possible way to assemble the two sections to each other. The Tao of two large objects that nest together in a tiny space. Haul it all downstairs.
9. Change the plans in mid-do. Thank the deity of your choice that its just put together with a couple of finish nails while you take it all apart, shorten all the shelves slightly and rip the unseen back corners off the long uprights so they will be able to twist into place.
Change the plans one last time for that one shelf spacing issue that was bugging you. Haul it all back upstairs

Retest the assembly of the two wall shelf units to each other. Haul it all back to the basement.

Take it all apart and screw it all back together.

Add the under shelf support trim and screw to shelves.

Haul it all back into place and make sure it still fits.

Pre drill the supports for the screws that will permanently attach the units to the walls. Haul it all downstairs.

Apply primer and wish you didn't have to now sand it all.

Realize that the piece of 1 x 8 you have left for the tippy top shelf is too short by 1 inch.

Quit for the day.