Lost and found space- need help
secondhalf
September 23, 2012
Hi everyone: Long story short: we lost three feet of living space due to a roofline/false ceiling issue and rather than take the expensive route that would have been unfair to our really wonderful GC, we decided to put in built-ins and create a window seat.
The area at issue is in our "keeping room" which will become part of our kitchen. It has a fireplace and we will be putting a farmer's table in front of the fireplace. There will also be a reading chair in the room. The room leads to the deck and where you see at plywood blockade there will be a french door into the family room. The kitchen will have a period vibe with marble and soapstone. hardwoods though out.
The window seat will be about 5ft and I have three feet on either side. I was thinking of keeping it symmetrical with bookshelves for the uppers on both sides and cupboards with a pull out wine bar on one side and a music/ mail station on the other.
I found some ideas on houzz but I can't seem to post pics from there with my iPad.
Any suggestions are appreciated- you all have much better vision than I.
The gutted kitchen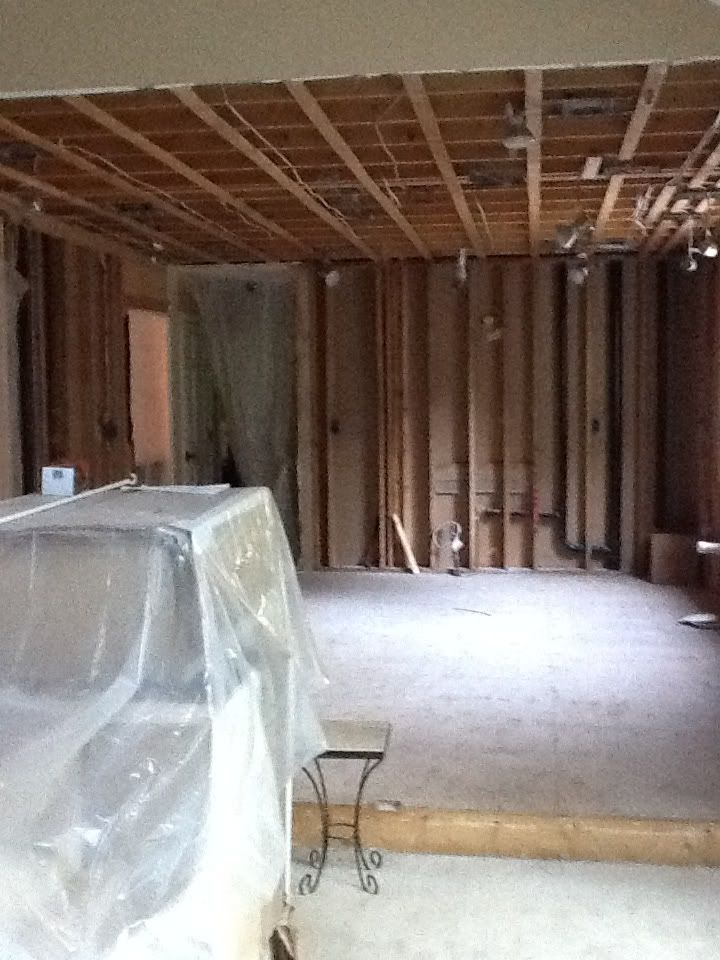 Looking from kitchen into keeping room- the boarded off door will eventually be a French door, amd dogs are looking out onto deck:
View from kitchen to where we I need to figure out what to do: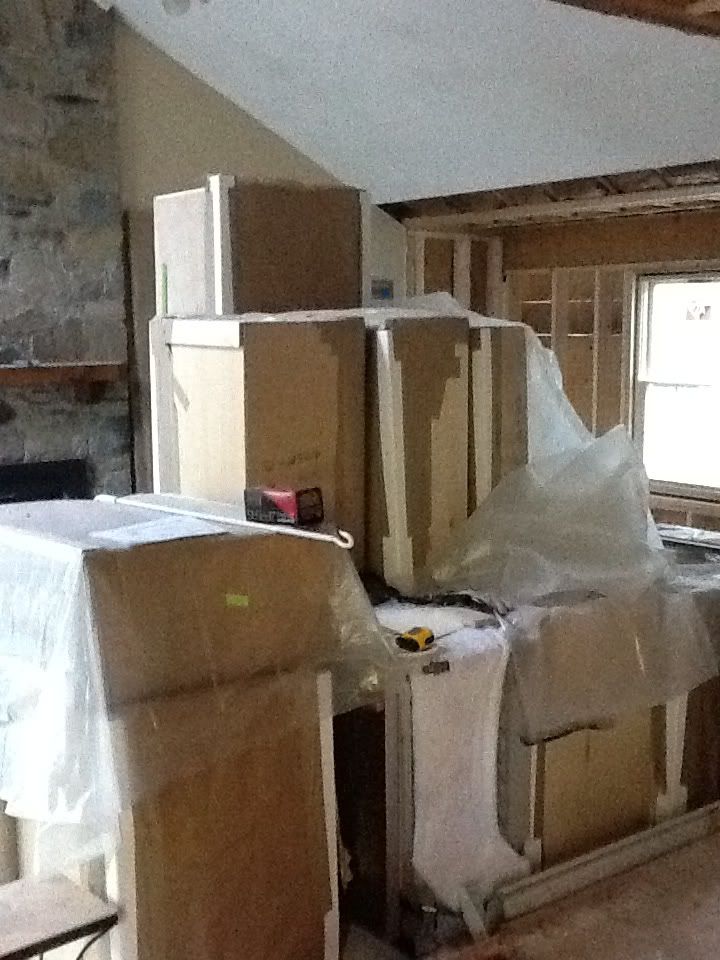 Straight on view of space to build in: