bold talavera tile backsplash
I started working on my budget DIY kitchen renovation back in January (after loads of help from folks here during the planning phase), so this has been a long time coming. It's not completely finished - still need to do some molding, toe kicks, and some other trim, but we're close. We finally finished the countertop-to-ceiling tile and installed out range hood this past week, so I wanted to share that progress. The tiles are irregular, so I chose a wider grout line. I think if I were to do it again, I might have gone tighter on that. But it's done and we're happy.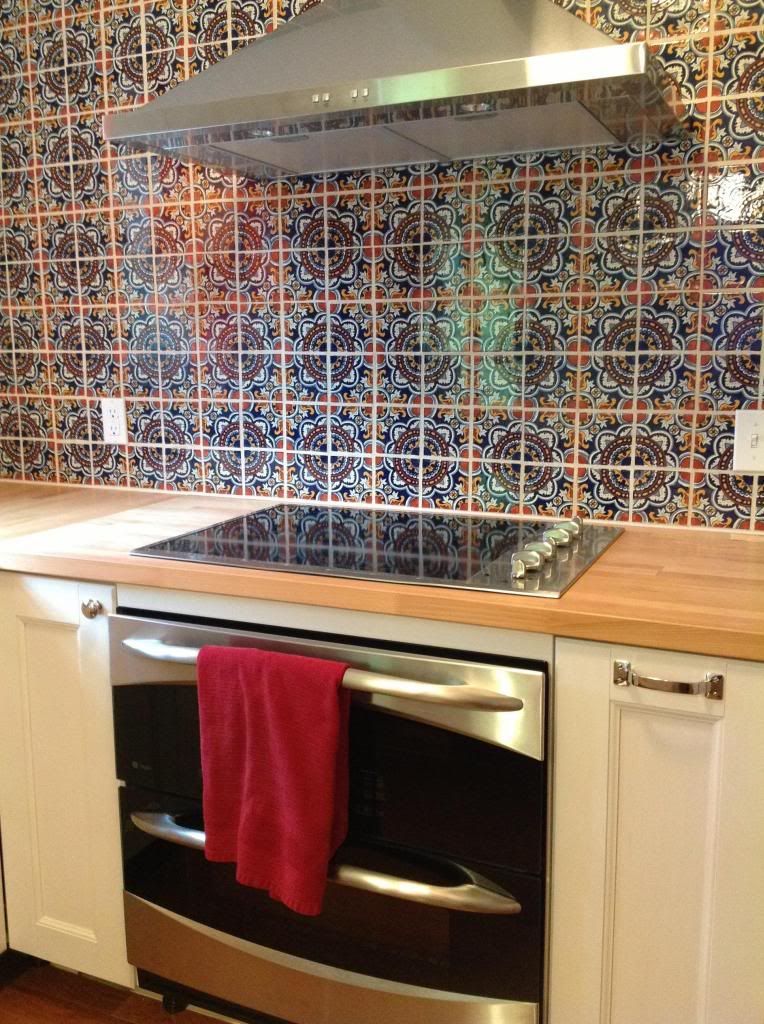 The dark blue tile you can see a bit of at the top on the left in the below photo was a perfect fit to fill the space between the last full tile and the ceiling. My original plan was to cut the tiles to fit, but they turned out to be difficult to cut smoothly, plus my ceiling is wonky, so we went with this idea to make life simpler. They do run across the length of the ceiling, it's just the angle of the photo that cuts them off on the right.