Help me Design Around This Floor please
barbcollins
September 1, 2013
Our son purchased a house 3 or 4 years ago. He did a good job renovating the top floor, but then was distracted with girlfriends and life, and never finished the first floor. Now, he is tired of the commute and wants to sell it.
Since DH and I just finished up our investment house we volunteered to help. We will need to do the kitchen and a bathroom.
The only thing he has done on the kitchen was to put down some ceramic tile for the flooring. He did a black and white checkerboard. I personally don't like it but DH said no way are we going to tear that up... it's fine. Now I have to figure out what to do for the cabinets, counters & backsplash that won't clash. I will be on a tight budget (nothing unusual there!).
I am going to Restore on Tuesday and see if they might have any decent cabinets. If not, I am leaning toward the white shaker style stock cabinets at Lowes. The kitchen is a small galley so dark cabinets would be bad. There are some used maple cabinets at another non-profit a great price.
For countertops DH thinks we should do this;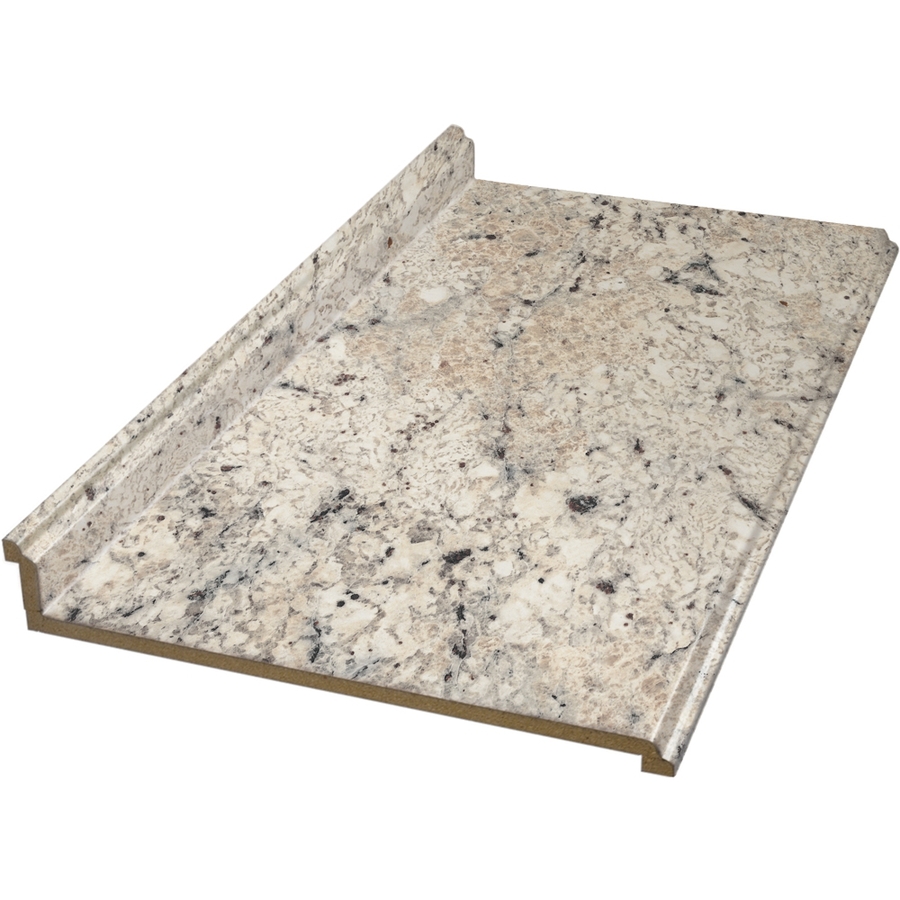 If so, I told him I would probably want to cut the backsplash off and do a tile backsplash. Probably a white subway.
But, there is a tile auction coming up and I spotted some tiles I like.
Was thinking about getting this for the counters (I would have more than enough left over to do the bathroom)

With these 2x4 mosaics as the back splash, with either countertop.
Would either one or these work with the black and white checkerboard floor?
Which one would you do?
(And yes, granite, soapstone, quartz etc is too much for the price point on this house).