Did your fabricator understand about postive reveal?
marti8a
September 20, 2012
When I told the lady at the fabricator over the phone that I wanted a positive reveal, she said she didn't know what that was and would have to find out. Someone came out today to do the template and I showed him the template that came with the sink, and the sink and cutting board. The paper template that came with the sink is a bit smaller than the cutting board, but I told him I wanted a positive reveal so the cutting board could sit on top of the edge of the sink. He said the size of the template would make it so the cutting board fit on top of the granite, not inside it. I explained that the edge of the granite should be next to the cutting board as it rested on the edge of the sink. He said he understood and said that the wood bracing they usually used probably wouldn't work. I asked if he had heard of sink setter and he said he had and that's probably what it would take to support the sink with that much of a reveal.
He ended up taking my sink and it's template, but left the cutting board here.
This is the sink I ordered Ticor, but my cutting board is a bit different.
And here is what I want it to look like (this is the only photo I could find online for anything like it)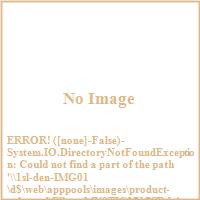 When they left, I had the funny feeling I would be rushing for a telephone booth to change into my witch costume.