Put a hold on a marble slab and soapstone question
I am excited I put a hold on a carrera marble slab for my island! What do you guys think? I was going to go for a 'quieter' marble but this one kinda jumped out at me. Do you think it is too busy?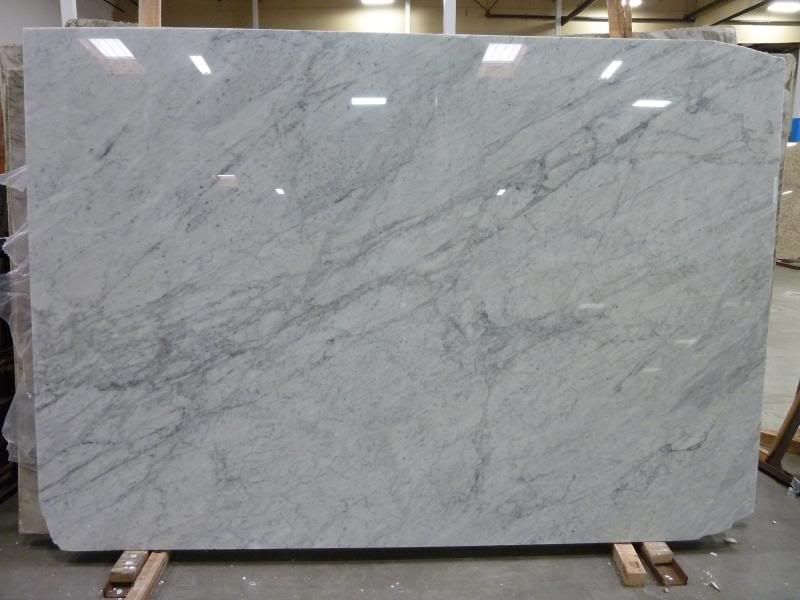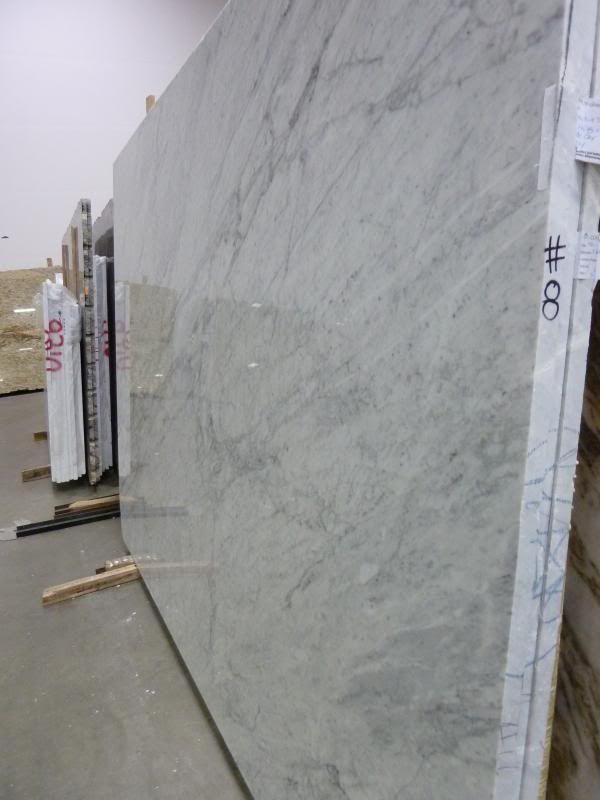 I want to have soap stone perimeter countertops. They only had two types of soapstone at this granite yard. The one looked like this and was really too soft:


The other one was much harder and I liked the movement of it but as you can see in the picture it is SHINY. You can see the lights, the pillars and even my outline reflected. What is going on with this stone? Is it possible to get it sanded down back to its normal state or should I just run from this all together?