Peninsula seating, which configuration?
karenschaewe
September 16, 2012
Assume for the sake of discussion the overhang is one level.
Original, aka Before
Option 1 (ignore the small sink, I haven't decided to use one there or not)
Option 2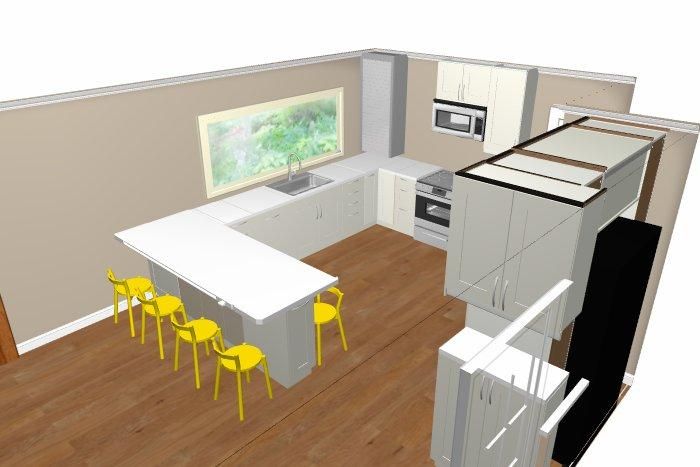 option 3
I'm leaning toward option 2. I like the idea of a counter stool in the kitchen for the sitting and prepping and conversing with the folks across from me. (yeah, I've already claimed it as mine if we do this).