ANOTHER call for layout help...
maggiebkit
September 20, 2012
I posted a few weeks ago and got some great feedback. Thank you! However, I realized that instead of deciding on the little things like a 30" or 33" bank of drawers I had to figure out where the big items were going first (fridge/cooktop/oven/micro/sink) and then I could work on the smaller details.
This is a basic drawing of our original, well not original, but the final of many first drafts. The eat in area got cut off as I was trying to make the pictures a little smaller. The issue of only one sink so far from the fridge came up...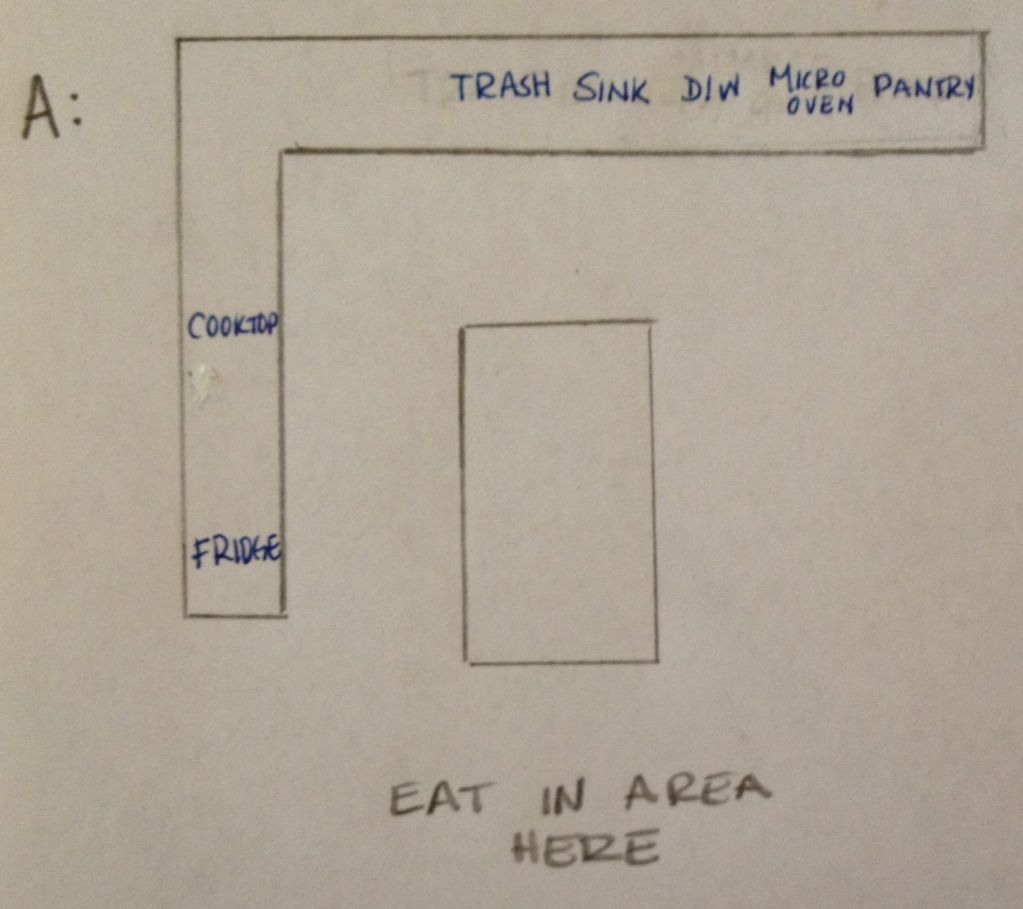 So what if we put the sink in the island? Then we don't have to put in a window over the sink. However, when you are in the family room and in the eat in area of the kitchen you are staring at that "top" wall. A window is more interesting than a row of uppers and lowers...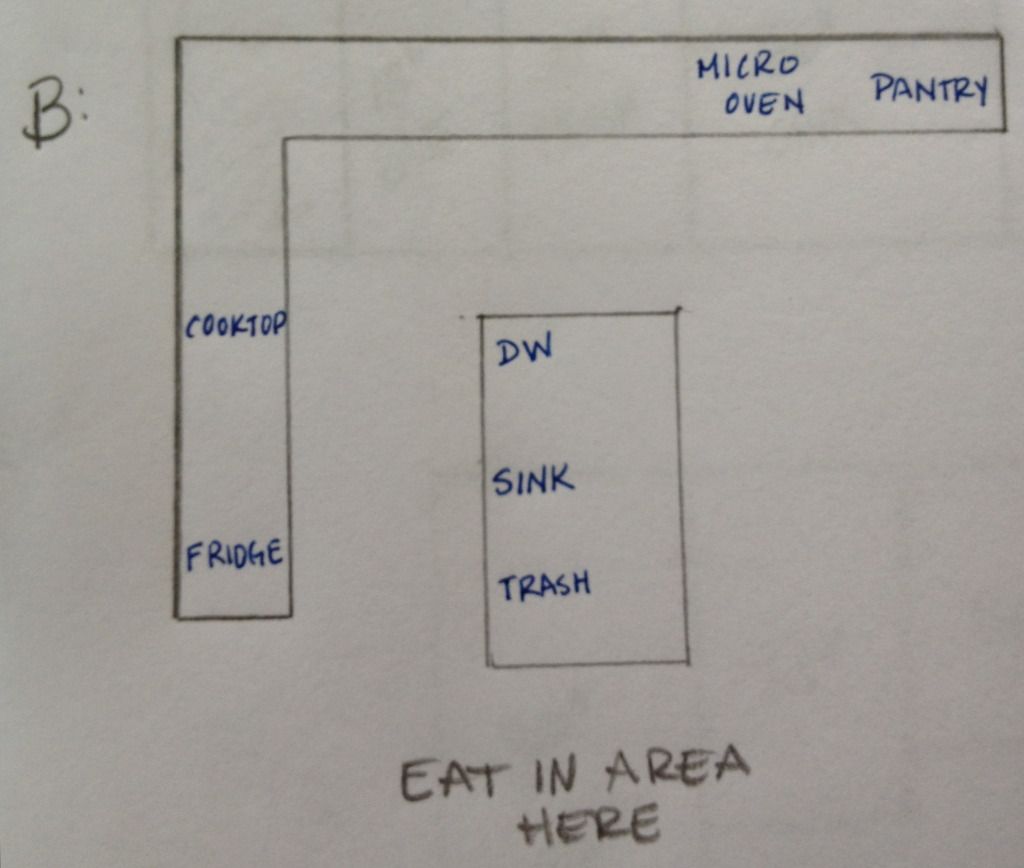 And here it is as an almost blank slate, any and all suggestions welcome.