pics of my prelim cabinet layout- help requested for proportions
illinigirl
September 6, 2013
Hi, we are getting closer to our final kitchen layout. The cabinets are custom so I can get any dimensions I want. This is what the cabinet designer sent me as her ideas. I'll include the general layout, then then the range wall and fridge wall and island proposals.
Here are my specific questions (and any other comments are certainly welcome):
What cabinet heights (uppers, stacked portion, and crown) should i ask for? As far as crown goes I have no idea what it should be, it looks like standard is 3-4" . Our style is simple and unfussy. The cabinet door style isn't chosen but it's likely to be some kind of recessed panel with perhaps beveled molding.
On the range wall would it look ok with the 27" cabinets switched with the 18" cabinets so the wider banks have the drawer dividers for my pots/pans? Or would it look better to have them divided equally so all drawer banks on that wall have the same width (except the under the rangetop drawers of course). They would each be around 22" wide if divided equally.
The designer is suggesting all drawer stacks stay consistent in height throughout the kitchen but I don't think this will be the most functional. For example along the range wall I am thinking 6/9/15 but I don't think I need 15" high drawers over on my fridge wall so I'd like those to be maybe 6/12/12 or maybe something else entirely after I fully evaluate my storage needs. Would it look bad if drawers on two different walls had different drawer heights (I'd keep the top drawer consistent at 6")
What is the ideal drawer height for tupperware type storage? 9"? or 12"
For those of you with pullout tray (cookie sheet, half sheet, etc) storage, how wide to go for those and do you have drawer dividers or does it work fine without dividers?
On my 4 drawer stack in the island I don't like how she has it and I may go for 6/6/6/12. Are there any other spots you think would benefit from a 4 drawer stack? I have a second set of drawings that have all the storage identified for each upper and lower cabinet. I may include that later but it's kind of busy to look at.
thanks for inputs!
[img]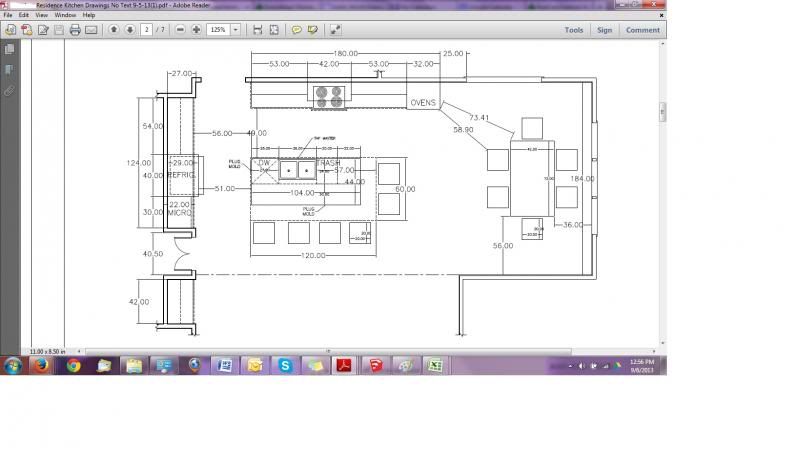 [/img]
[img]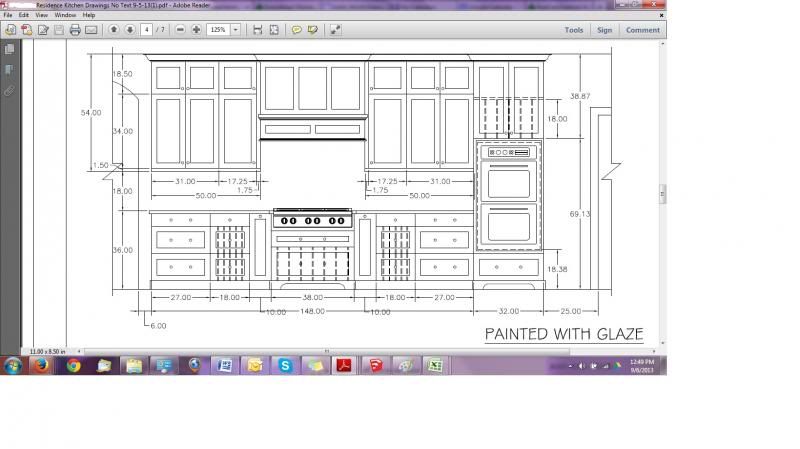 [/img]
[img]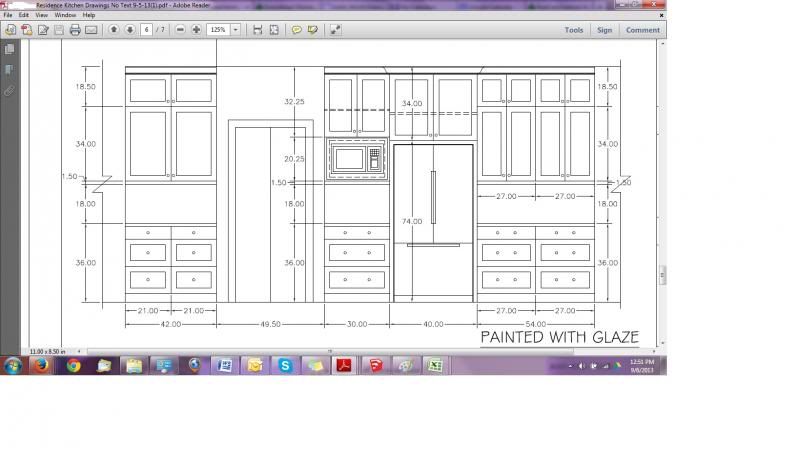 [/img]
[img]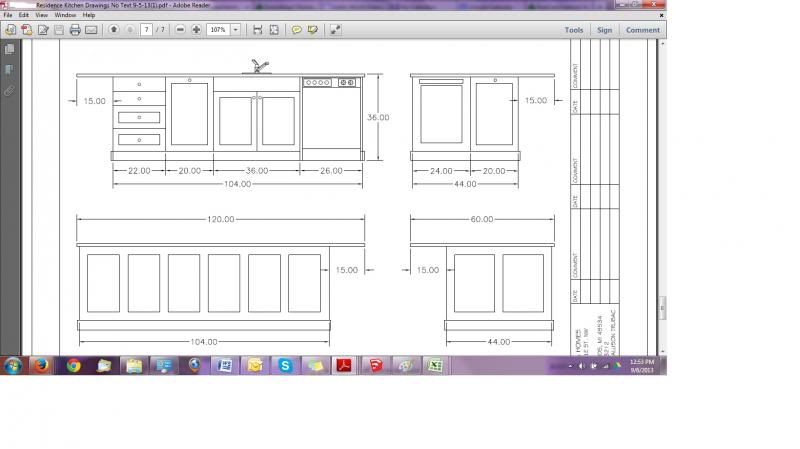 [/img]