Decorative Brackets under Uppers- How many?
2LittleFishies
September 17, 2012
I asked KD to add in some brackets (corbels?) as I loved the look in katieob's kitchen as well as from some magazines...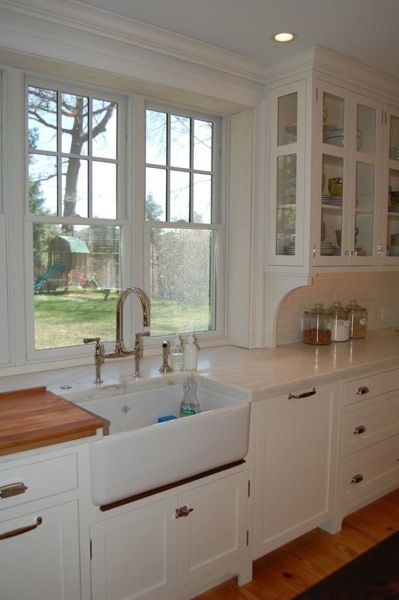 He put in 6 but I think it's too many and not sure if I like it. When we spoke he said 4. One on either side of the sink window, One by side door to outside on hood wall, and One at left end of baking
Like I said, in the drawer there are 6 and may be overkill? I'm even wondering if the four I listed above are good or if I should just stick to the 2 around the sink window... What do you think?
SINK WINDOW
HOOD WALL BY SIDE DOOR TO OUTSIDE
BAKING CENTER