Poof! Marble etches gone! (pics)
I have mentioned before that with our honed marble, I am able to remove etches with a green Scotchbrite pad (the plain, thin pad, not the back side of a sponge). Last night my daughter got lemonade on the marble and it etched, so I decided it was an opportunity for a "demo." Hopefully this will be helpful to people (like me!) who hesitate about marble due to the etching issues. The general consensus seems to be that the sealers prevent stainining (ours does) but that etching remains an issue that you have to be able to live with. I don't live with them - I remove them. Voila!
Below you should be able to spot 2 circular etches, with the second one being far fainter, just above the first.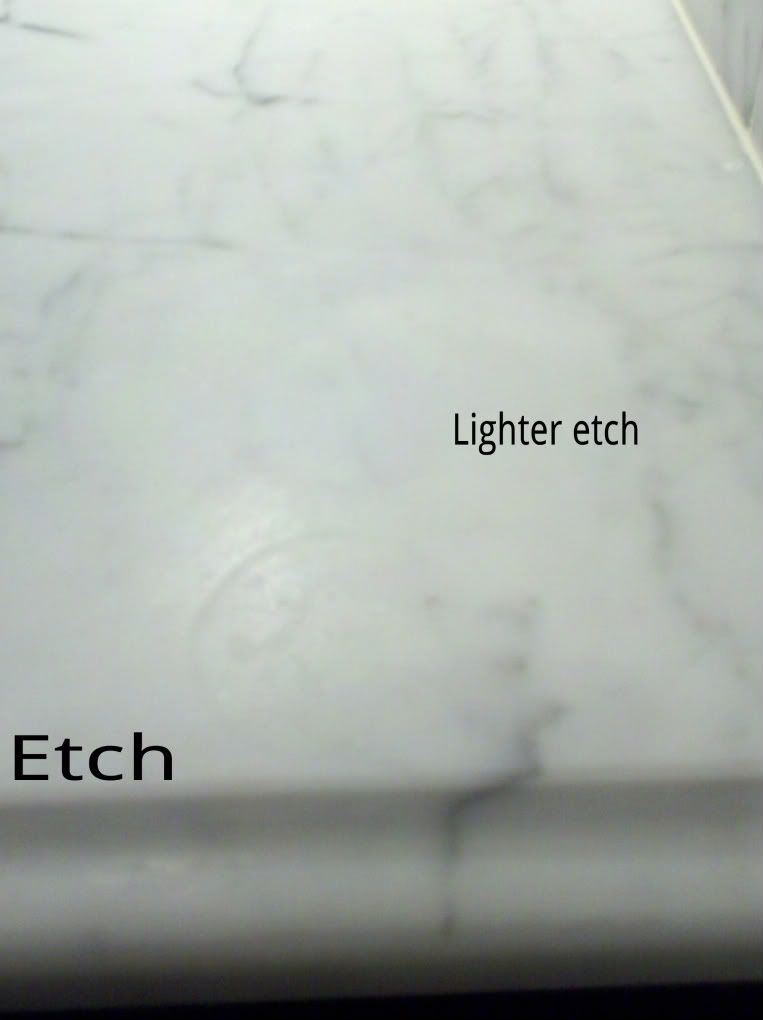 I used a little spray of granite cleaner and my green Scotchbrite pad and... gone.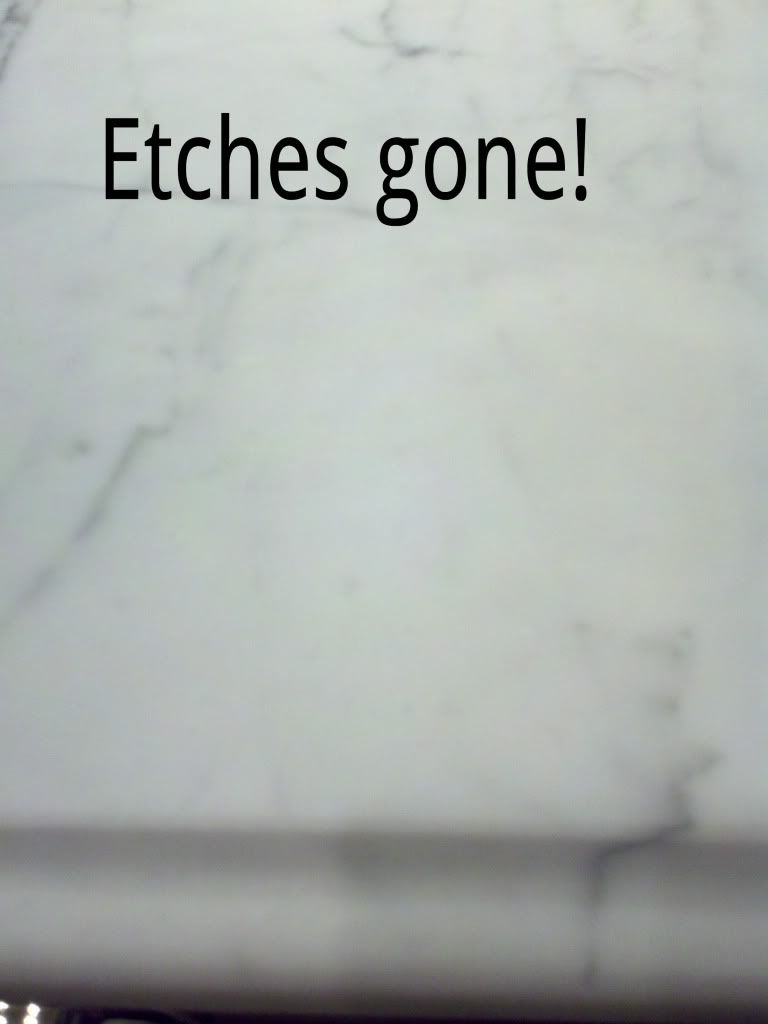 I am a 100% happy marble owner:)