Another retrofit: folding work surface
bellsmom
September 24, 2012
I wanted to post one image of this for Marcolo, and decided to post more detail here.
When my kitchen was finished, there was no good place to sit for marathon cutting and chopping events like the aftermath of someone gifting me with a bushel of fresh corn.
This is my cheapo solution: it involves
1. Folding leg brackets, like on on a cardtable
2. Two stair spindles, $1 each from Habitat
3. One cabinet side panel, $1 from Habitat (maybe to be replaced by a real chopping block.
4. Two 1 x 1's to form a stabilizer over the front of the sink so the table doesn't slide.
Here are pics of the table, both folded and in working position, and my constant companion, an 80 pound rescue labradoodle that makes me smile 100 times a day: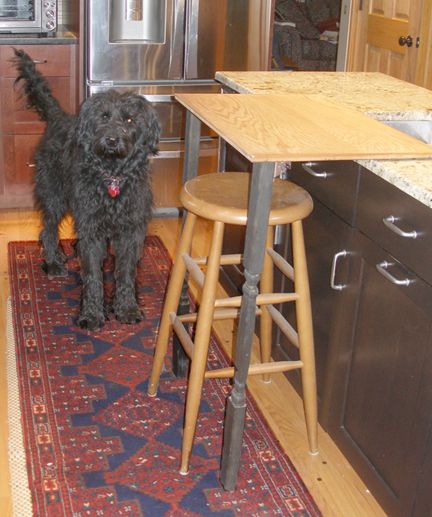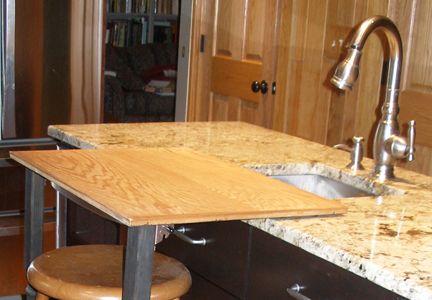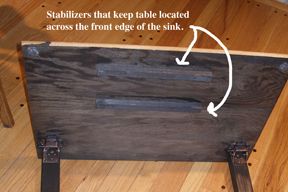 This is a really easy project, and for me, a perfect solution to sitting surface adjacent to sink and pull out trash.
Hope it is useful to someone.
And Bell and I thank you GWers for all the good ideas we have used over the last two years.
Sandra