Finished Kitchen-better late than never
suzanne_sl
September 19, 2012
onedogedie pointed out that I "forgot those magic words "Finished Kitchen" in your post title" yesterday. You're right! Here's a re-post for those who missed it.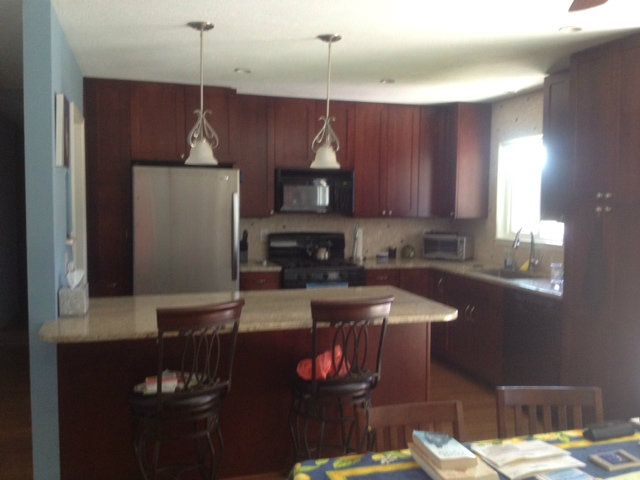 Although I've posted all sorts of photos of things in my kitchen, I never got around to posting a "finished kitchen." Hence, better late than never. In my defense I will say that I kept waiting for the ceiling trim and the light rail trim to be added, but it turns out that my DH is opposed to both. We'll see.
On the Finished Kitchens blog, you get to choose the size of your kitchen. Mine came in 5 sf over the "tiny" category, moving it up to "small." It is small, but of all the kitchens I've used over the years, I'd rank it at the top end of usable and convenient. I think it's having an opening at both ends of the L that does the trick. It also helps that the dining room is right the other side of the peninsula which keeps the space from being claustrophobic. Enjoy!
Here is a link that might be useful: My finished kitchen at