Please look at my "last chance" layout!
new_morning
September 10, 2013
Hi everyone! Well, it's time. It's my last chance to make any FINAL layout changes. This bids are coming in, and hoping to start demo very soon, yikes! Wanted to post the latest elevation drawings, since everyone in the GW community has been so helpful thus far!
Looking mainly for functionality here - These drawings are mainly to identify the design/placement of appliances, drawer space/storage, workable stations, and size/proportion of space. They do not yet indicate style or door fronts (ie where I am putting glass front cabs, or type of hood). I can post that too.
My main concerns (and worries that I will regret when too late) are:
1. lack of natural light. We chose to put up more cabs and increase counter space for function, but windows are very limited (and less than what we have now). Our KD and architect assure me that it will be bright enough still. We thought about sacrificing cabs for windows flanking the range, or putting in transom windows underneath those cabs, but decided we needed the storage, or transoms would be too costly. I'm having second thoughts.
2. closing the passageway from the front door (where the microwave drawer sits, btw the fridge and peninsula) allows for more counter/cabs and creates a more functional galley kitchen), but also blocks that passageway, and also light. Will we regret having to walk around the peninsula to get into the kitchen each morning?
3. Drawers! Any recs on changing sizes? Or how about the configuration of drawers/pullouts around the range? Should I get rid of those narrow pullouts, and put big drawers instead?
4. The broom closet next to the desk - should we sacrifice desk space for that? Or will we want that extra foot? Should we flip it on the other side so that the desk won't have a left wall, and we can peek around the corner to the kitchen? Or put the closet somewhere else altogether?
5. Should we keep the DW on the left side? We are both right handed, but figured that it would be more out of the way of cooking.
Overall Layout: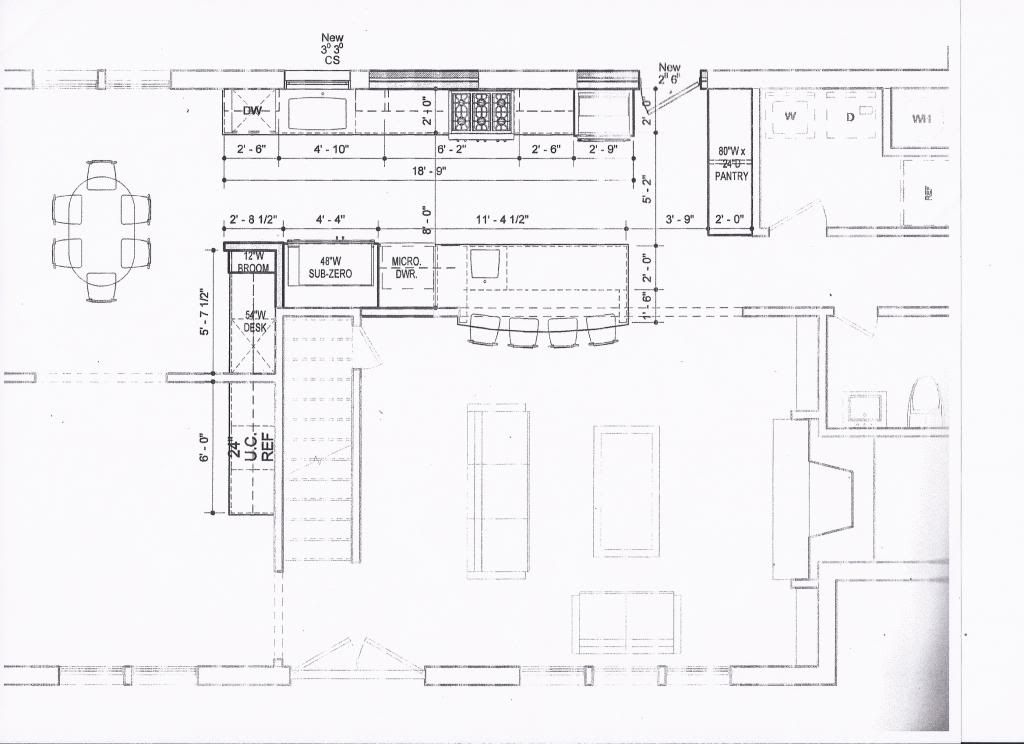 Sink-Range Elevation:
Island Elevation: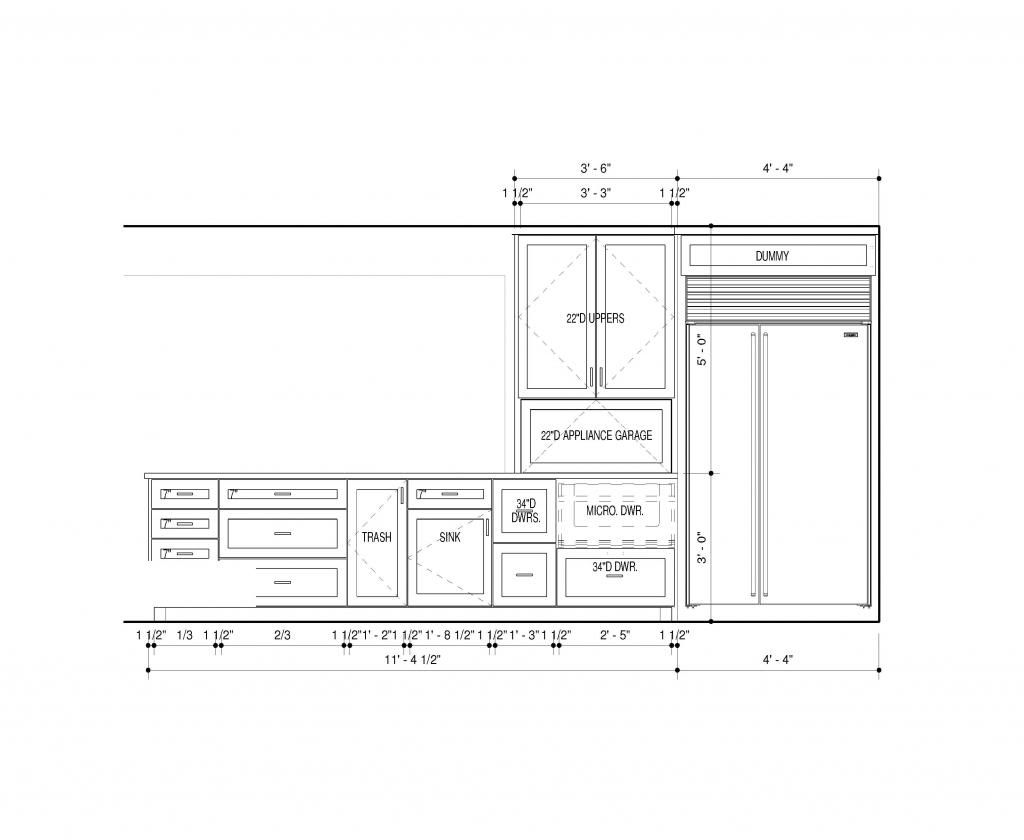 Thanks in advance for your advice! I'm realizing that layout will probably be the most important decision I make.