White Macaubus Quartzite
wishiwasinoz
September 24, 2012
Just want to share a couple of pics of some white macaubus quartzite I saw today. It's so beautiful!
The first place where I inquired didn't go so great (was sent there by the cabinet guy). I told her what I was looking for & showed her several pictures from THS of white macaubus, & she said, "That's not a quartzite, that is marble." We went back & forth, & I told her I am fairly certain that people know what they put into their kitchens. She told me she then had to go Google it. WTH?
The second place I went to had 6 slabs in stock. Oh, it is so, so pretty! :-)
My phone doesn't take the best pictures, so bear with it.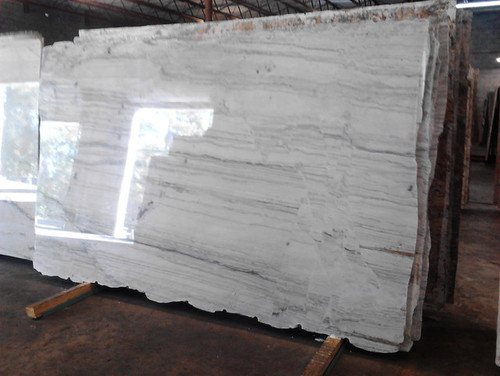 Here is a link that might be useful: Another link of a close-up