Sneak peek - my counters are in
annkh_nd
September 10, 2013
I don't have time for a final reveal, but I can't resist a few shots of our new countertops. DH and I were on vacation last week (and out of cell phone range) when they were installed, but my beloved Dan the Cabinet Man was here, to deal with any questions that might arise. While he was there, he swapped out our sink tip-out hinges for soft-close - they are heaven!
The next day DH's plumber friend hooked up the sink and DW, so everything was finished (and clean!) when we got home Sunday night.
Cambria Somerset - there's a seam in there somewhere.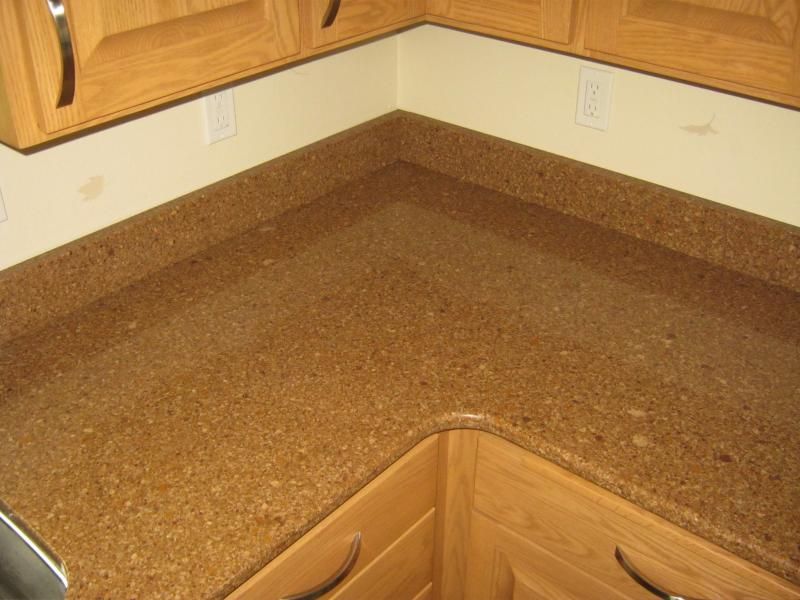 I love the new sink! The faucet is Grohe Eurostyle.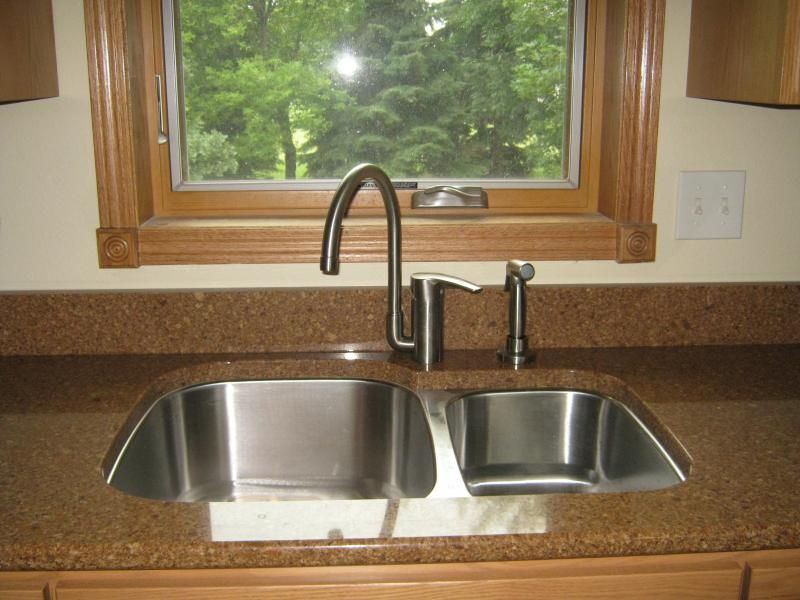 And the obligatory dog in the kitchen photo - does he match?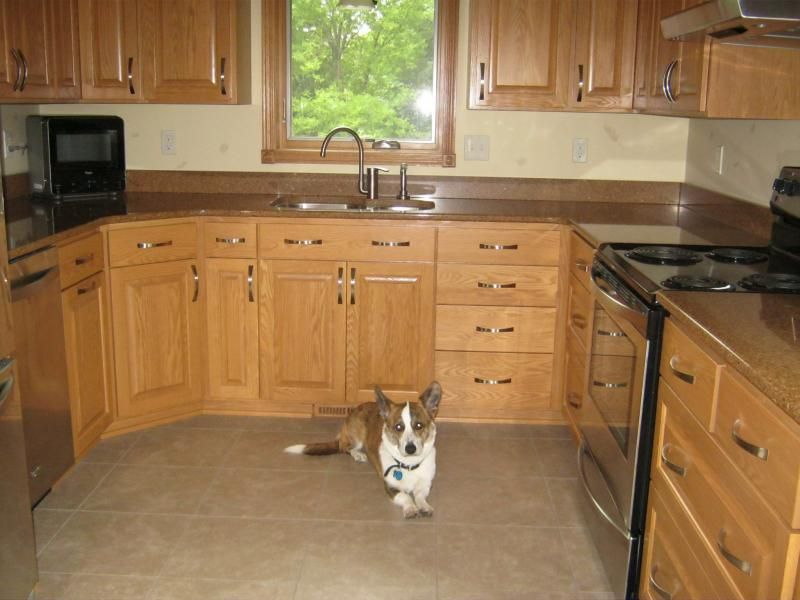 With knives, canisters, chargers, and recylables each in their appointed drawer or cupboard, I'm hoping the counters stay nice and uncluttered like this!
Oh, and this is one of the things we were doing the day the counters were installed: a zip-line tour. Eight zips, the longest 800 feet - where this photo was taken, the next zip had us stepping off the edge of a cliff. It was a rush! We also went horseback riding, canoeing and hiking.