Mini overhang, bad idea?
My island measures 66" and as of now I have decided to go with a prefab butcher block top that measures 72" which will leave a 6" overhang. I have 3' x 3' legs I can add or decorative brackets. It will be at the end run of the island, out of the flow of cooking traffic on the breakfast nook side. There is no seating, it is a working island only.
Similar to this, but without the seating: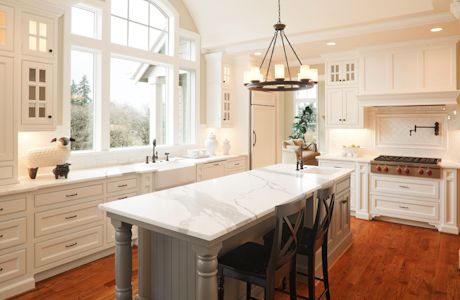 Will this look ok? Or is 6" just too small? Should we go ahead and cut the countertop down to length?
Thoughts?
Thanks for being my sounding board!
K