Help finalize YELLOW color placement for my kitchen Today
2LittleFishies
September 23, 2012
OK, I have to finalize this for Monday. Definite items are yellow lowers and white uppers. Stainless appliances, although dishwasher will be paneled, the fridge will not be.
Inspiration Photo:
Color Placement Photo I have been planning on: (side panel near ovens should be yellow as well.) If I go with this, I am having an issue deciding if crown moulding will be yellow or white on tall pieces. **There will be white crown around whole room even though it isn't shown in drawings. (meaning above door to outside and on beam separating kitchen/dining)
Now, (maybe b/c I'm getting anxious about final decisions and having yellow overload) I'm thinking those tall units might stay white like the uppers. In my last discussion on this I had varying answers on this.
My yellow is Barley 199 and White is Mascarpone AF-20.
Here it is against our Danby Marble which will be for perimeter:
Here is version with all white on the uppers and tall pieces:
***Keep in mind, I will bring yellow UP by having these lights over the walnut topped island: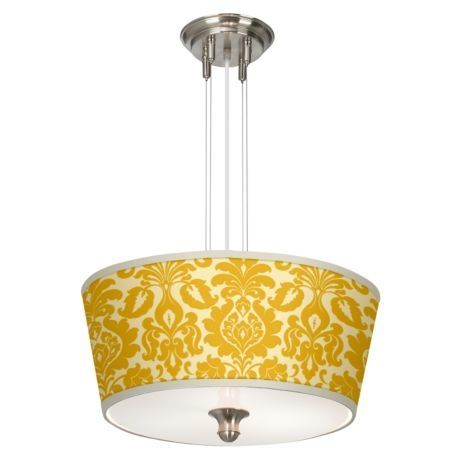 Put yellow (& some blue) bowls, vases, colanders in the open shelving above baking station...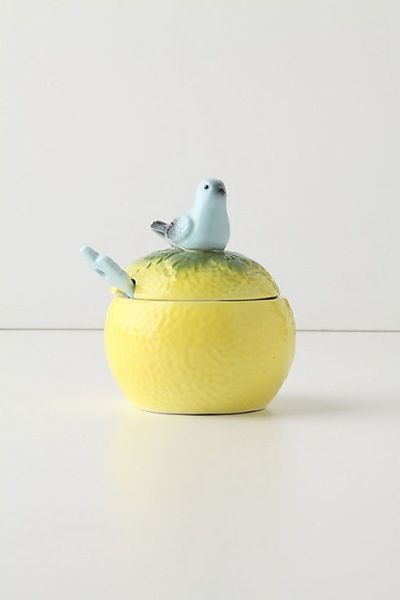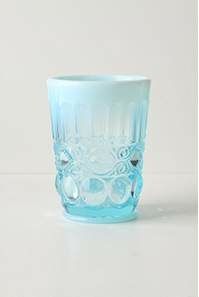 Above kitchen window doing a custom valance with my bird fabric: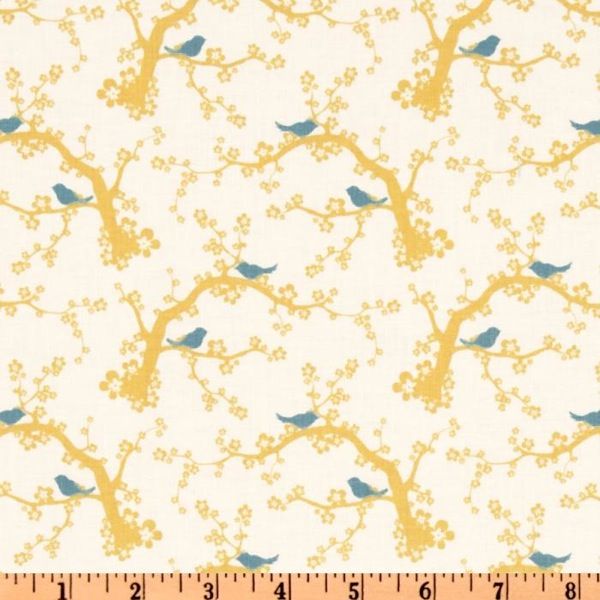 Shown with probably backsplash: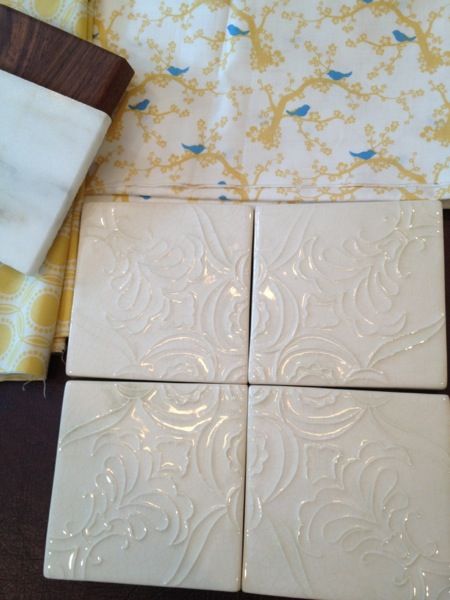 I don't want to make the open shelving back yellow b/c I'm putting yellow items on it... Nor do I want to make the backs of the glass cabs yellow for same reason.
The painters painted the first coats of paint on walls I chose OC-8 Elephant Tusk. It will barely be seen and is neutral with a touch of yellow undertone. The wall where banquette will go is Woodlawn Blue. I'll try to add a picture of the real space later.
Here is the final 3D of the kitchen plan... Note the plan was changed- stacked cabinets were removed for one door cabinets that have a glass panel on the top.
Also the broom closet was moved to under beam next to fridge.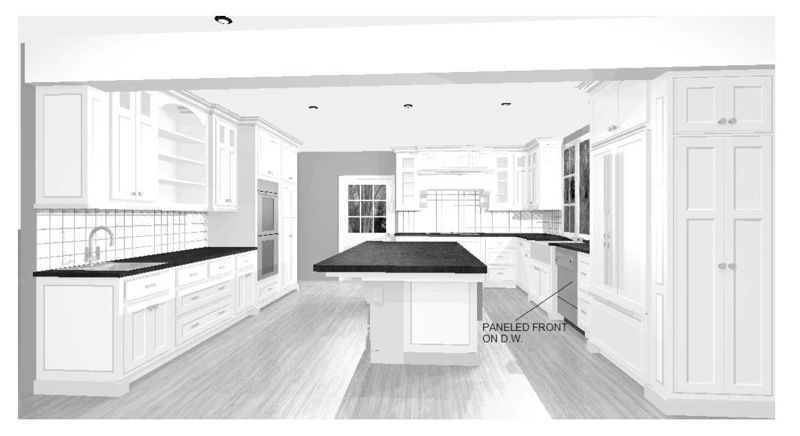 And the Overhead view of kitchen and dining area.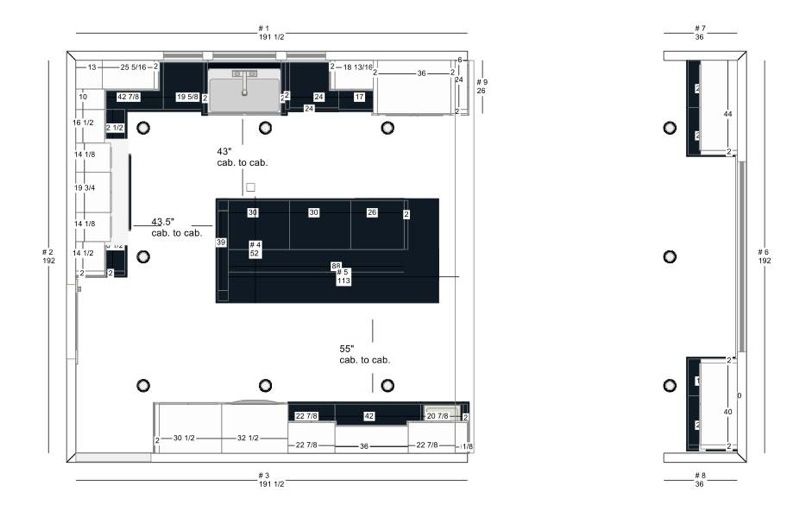 The built ins in the dining are will be all white with walnut counters... No yellow...
SO, do you think I should bring the yellow up on tall cabs or leave white and let the accessories bring the yellow up? It may help keep a lighter, airier feel to the space. Another good option that has been suggested is I could use some walllpaper like my inspiration picture around the door to the outside. It could be done in the open cabinetry but I'd prefer to leave that white and showcase other accessories without that pattern/color in the back. Also it would be easier to change wallpaper out on the wall than in a cabinet.