NEW- Help Designing Banquette bench please!
2LittleFishies
September 4, 2012
I'm restarting this b/c my subject was wrong on my other thread and it was getting lost : )
We need a banquette bench for dining area of kitchen... The room is 12' x 16.5'. The bench is 8 1/2 feet with 4' built ins on either side.
I thought all along a straight bench with rectangular table but even a 6 1/2' table only left 12" of space on either side to "get in". Then you also couldn't extend table at all.
We discussed doing oval or round. The round works well but I'm worried it may go too far into our kitchen space?
Also there is 12' of glass doors from living room and I'm wondering how seeing the sides of the banquette will look. Obviously I can upholster or use decorative panel on the bench but just think it is closing off the open look?
Also, I have no idea what I'm doing so hope my drawings are correct somewhat. Each square is 1'. *Maybe I have the bench built out too far but with the built ins you'd need to have space to get in. Hmmm- I guess that was more with a straight bench as the curved seems to allow better access-- away from the built ins.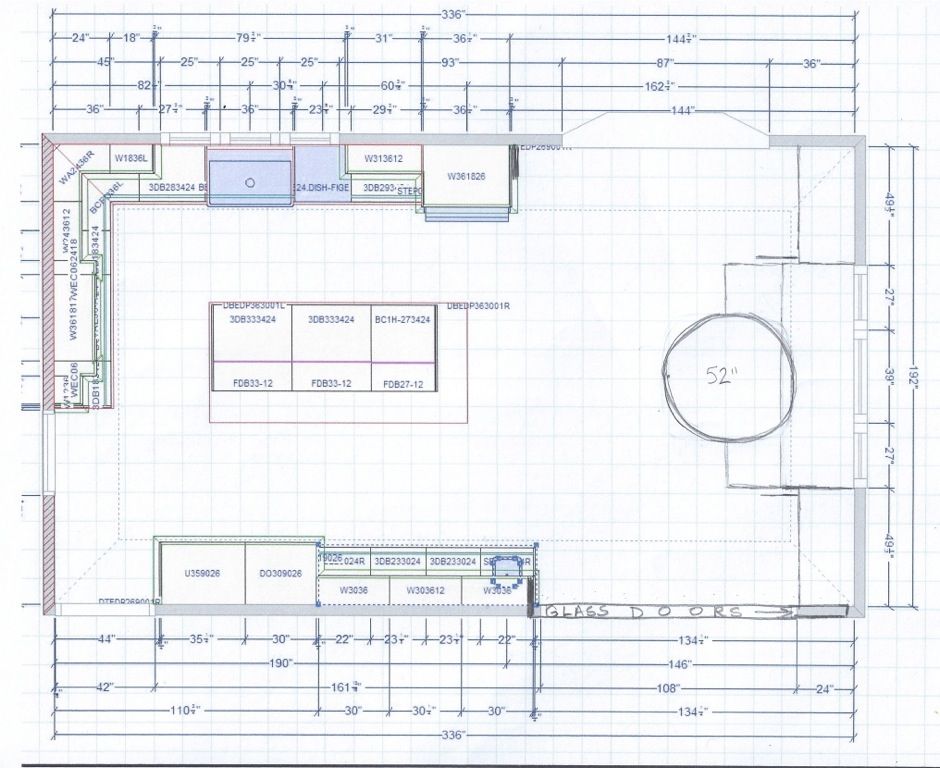 We will have 4' of built ins on either side so maybe if it could look like this?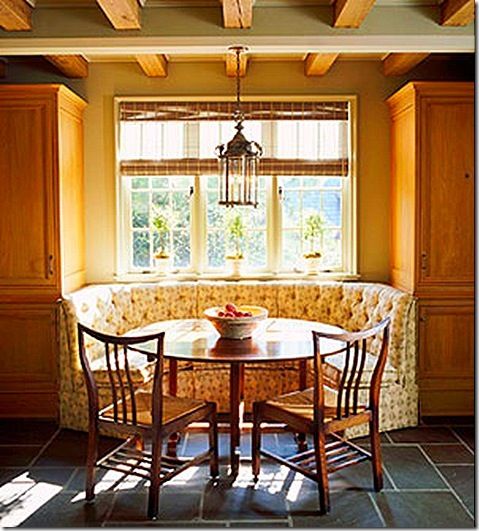 Oval seems like unless the bench wrapped all the way around for seating at the heads of the table you'd only fit a couple of people on the bench and would need more chairs.
This one covers heads of table better.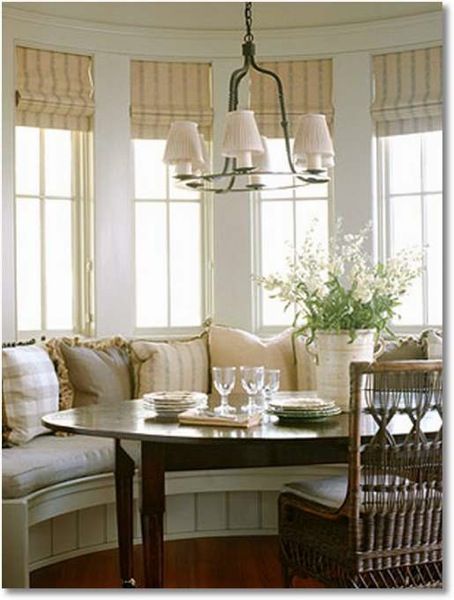 Some other banquette ideas:
Original Idea which didn't work out very well...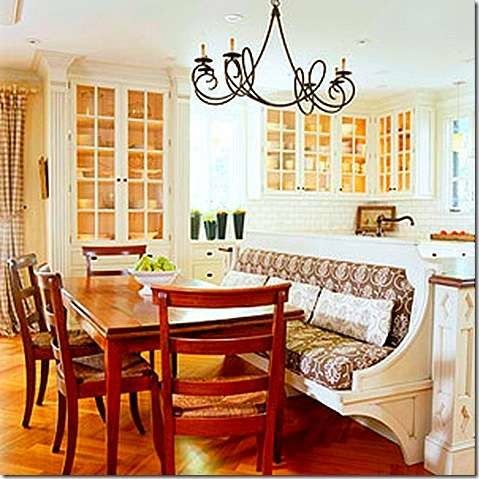 The original thread is linked below although I think I covered most of it : )
Here is a link that might be useful: Original Thread