Rhyme and reason for knob, pull placement
We are doing a vintagey kitchen and I am looking at vintage cast iron looking hardware. I have a lot of feedback on places to look including eBay. However, I am realizing that I do not have a good idea of the logic or the aesthetics of when to do single bin pulls, when double pulls work better, when to use knobs, handles etc.. I went through several old threads and the consensus seems to be whatever works for you.. gulp! Given that my last kitchen was builder grade with no hardware, I need some help to send me along the right way.. DH is quite convinced that I am making a mountain out of a molehill and we should just but a bunch of knobs and be done.. I on the other hand love the mixed up eclectic look with knobs, bin pulls, and sash type handles. Please help get the look I want without making it a mixed up mess.
To remind folks we have a galley in a Spanish/ mission ranch which is open on both ends. All drawer base with some uppers. Painted cabinets.
Galley side A
Galley side B
Here is the type of hardware I plan to use..
Bin pull type about 4in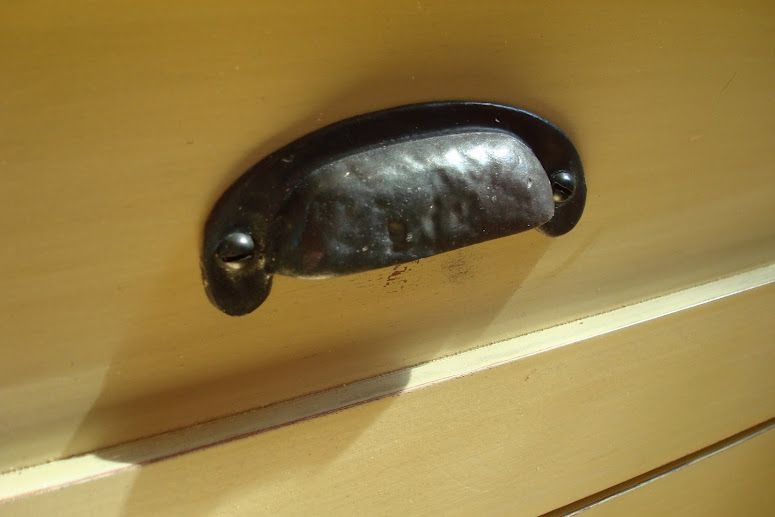 Handle and knobs.. I like how the hardware is mixed up in this picture. Love the eclectic look.
Bigger knobs. I am thinking this for uppers and possibly trash.. Mine is a rollout .. Should I do a handle along the top frame instead?