Green subway tile? Especially vintage looking?
Hello,
As the title says, we're looking for green subway tile that has a vintage feel. Here's an inspiration picture to give you the gist. It's not a real kitchen, and it's not the exact layout we're planning; it's a photo I found and then photoshopped like crazy to get an idea of how our kitchen might feel: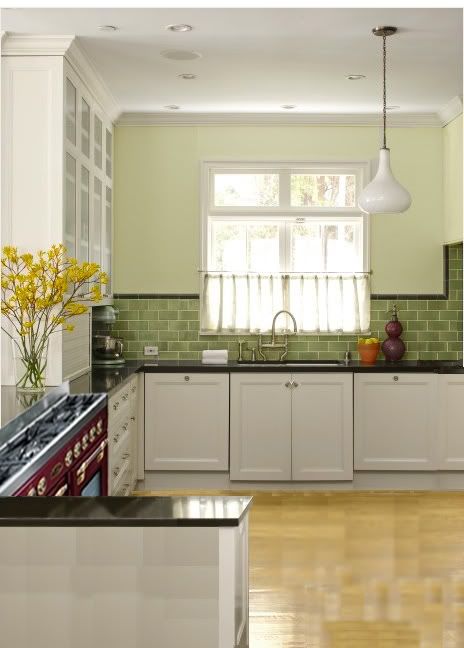 So that's kind of what we're going for. We want a medium green, not too pastel or too dark, and with little if any grey or brown in it. So not muddy, not pastel, not emerald... and not a cool tone, because we're going for a warm feel. I've found surprisingly little green subway tile online, and almost all of it is glass--we prefer ceramic/porcelain, but would go with glass if we couldn't find the right color in those materials.
Any ideas?? Why is this hard?? :-)