help play paperdolls with my master bath!
maggiepie11
December 27, 2013
i have a photoshop problem. i obsessively design and design and design in photoshop until i get the room looking how i want. this in a house that's under construction. the sheetrock just went in! the goal is to have most of the rooms designed online before we move in. it helps me pick fixtures and textiles and paint colors etc. problem is, i've been working on the master bath for months now and i keep flipflopping and i'm still just all over the place.
anyway, some of the decisions are made - we're past that point, so please don't tell me you hate the tile or the tub or white cabinetry. :) the stuff that's decided is all pretty neutral so there are still lots of different directions i could go in.
here is what's already a done deal: (pics below)
* white shaker style cabinetry (2 vanities plus 2 narrow linen cabinets flanking the tub)
* 'Vanilla' granite countertops with white undermount sinks

* white freestanding tub with chrome lion paw feet

* galvanized steel industrial/nautical double sconce over vanities

* Emser Lucerne 20x20 porcelain tile in the color "Matterhorn" which is a marbly blend of greige

* Shower is white tile with a natural gray/beige blend of sliced/smooth pebble tile on the floor and as an accent

here are some of my goals:
* must have a shower curtain - i hate glass doors, and you won't talk me out of it no matter how many times my backwoods builder calls ME a hick!
* rest of house is french/eclectic/farmhouse, and i'd like to keep with that a bit if i can
* i want to plan every detail down to the towel color, and i do NOT want towels that are white or any shade of brown/tan.
the room has 10 foot ceilings and a large east facing window if that matters to you hardcore decorators. :)
-------------------------------------------------------------
so, the main items left to choose are:
* a light fixture centered in front of the tub
* shower curtain
* window treatments behind the tub
* paint color
* towel colors
* accessories though i can draw the line there in terms of photoshopping them - just including in case the accessories inspire good ideas from any of you! :)
i thought i had the bathroom done at one point.
originally it was going to be a deep muted lilac (like gray with a kick of purple) on the walls, and a gray/white stripe shower curtain from west elm. and i just couldn't get the rest of the items to work because the shower curtain was too sporty, but anything less masculine and the walls took over and the whole room was too girly. so i gave up and found a whole new direction i loved, but still couldn't finalize for some reason. this is what it looked like (i'm assuming i'll match the shower curtain to the window treatments for the purpose of the photoshopping, but it doesn't HAVE to):
option 2 (i thought it was the winner) was greige walls(kind of ideal because that's the color throughout the house so we wouldn't have to do any additional painting), the ticking stripe ruffle shower curtain from pottery barn in black/almond that sort of reads khaki from far away as the stripes blend, and then like a mint and deep muted teal combo for towels, and i wanted a bold pop of color on the chandelier - like turquoise. and i ordered a fixture and when it arrived it was super muted and not the pop of color i expected at all. this was what i thought it would look like based on the online photo:
but it arrived a really soft seafoamy gray. pretty, but not the pop i wanted, so i'm using it in the foyer instead. ;)
then i found this fixture and thought it was cool how it's mostly rustic with a touch of glam: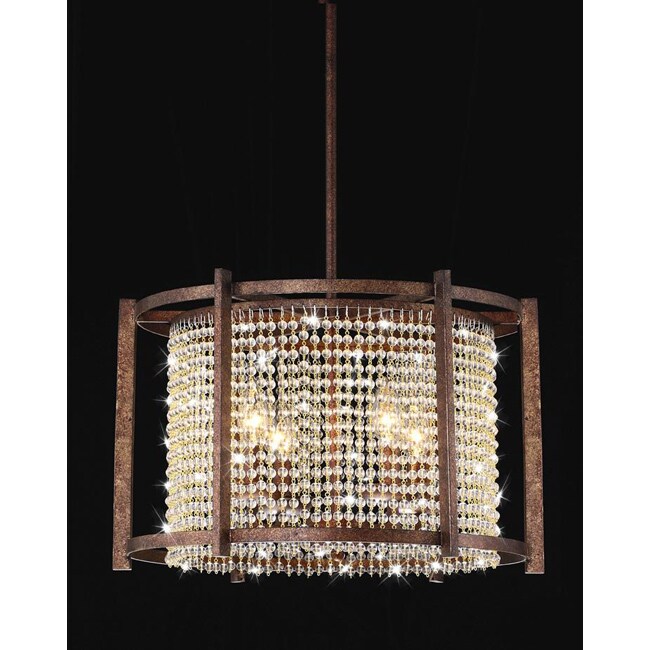 so i went with it and popped it into my neutral design (though i think i assumed i'd dab a little silver or black rub n buff on it to tone down the brown):
here's a better shot of the PB shower curtain by the way:


but THEN i found this color scheme that i love and i'm second guessing my neutral color scheme because i'm so drawn to cool colors:

then to complicate matters more, i love these window treatments from ikea and have been trying to find a place to work them into our house. :)
so can someone help me focus? i need to put together a master bath that's casual and looks lived in by a man and woman, and keeps kind of farmhouse or rustic or french or all of those. above are ideas i like, but i'll consider any other ideas except for the decisions already made and not-reversible. :)
i acknowledge i probably sound neurotic, but i'm guessing some of you can relate! haha HELP!!