more pictures of my new kitchen
Well, my life has settled down a bit. We moved into our new house two weeks ago. I have been cooking in my new kitchen and grilling outside on my new grill. Both are great. Here are a few more pictures and some details.
Appliances are all Thermador with exception of MW, which is GE, and DWs, which are Kitchenaid (there are two--one next to big sink and one next to prep sink). We really like the Thermador column fridge and freezer, though we have had the water in the ice dispenser go out twice. My new Therm ovens seem to bake really well.
My sinks are Kohler cast iron. I LOVE them. So far, they haven't marked up at all. The faucets are Moen and are from Lowe's.
Granite is Costa Esmerelda. I love it. The tile is Irongate by Meredith with a Jeffrey Court accent. Some people wanted closeups of this, so I included those.
Cabinets are custom made inset. I like them. The "feet" and inset doors take some getting used to. I did make the uppers deeper--15 inches. Highly recommend that.
I have a "hidden" pantry behind the doors next to the hutch. It is huge. Maybe I will take a picture of that at some point. It has been great.
I think that is it. Here are some pictures (the color is a bit washed out in most):
Hidden pantry behind these doors: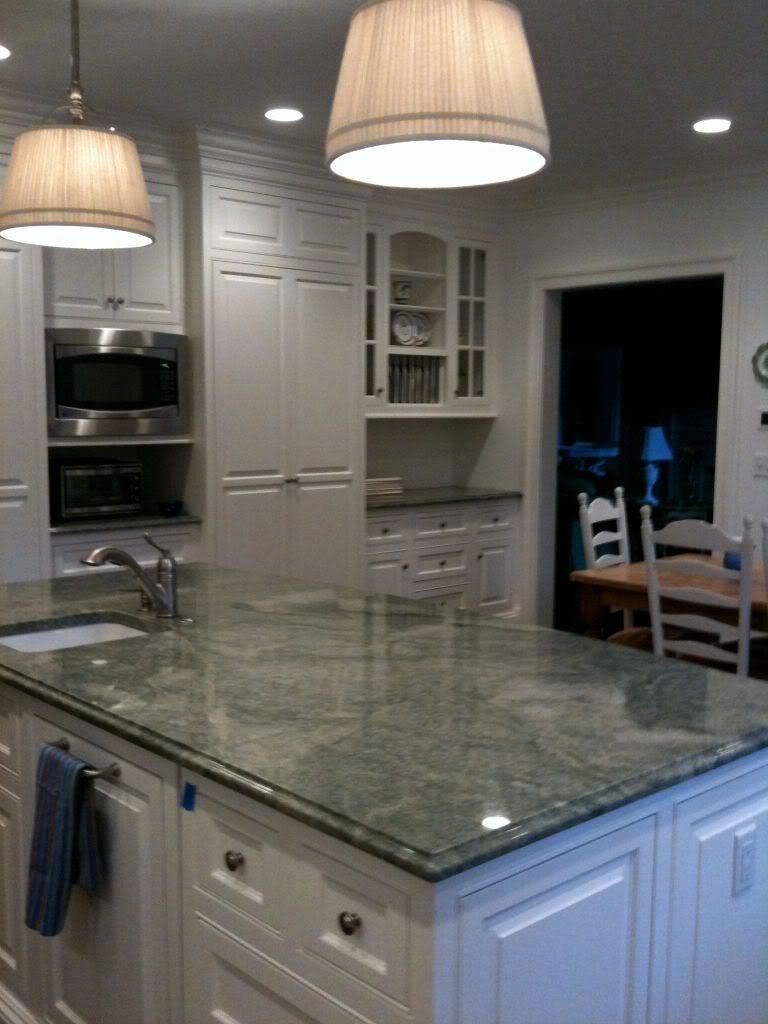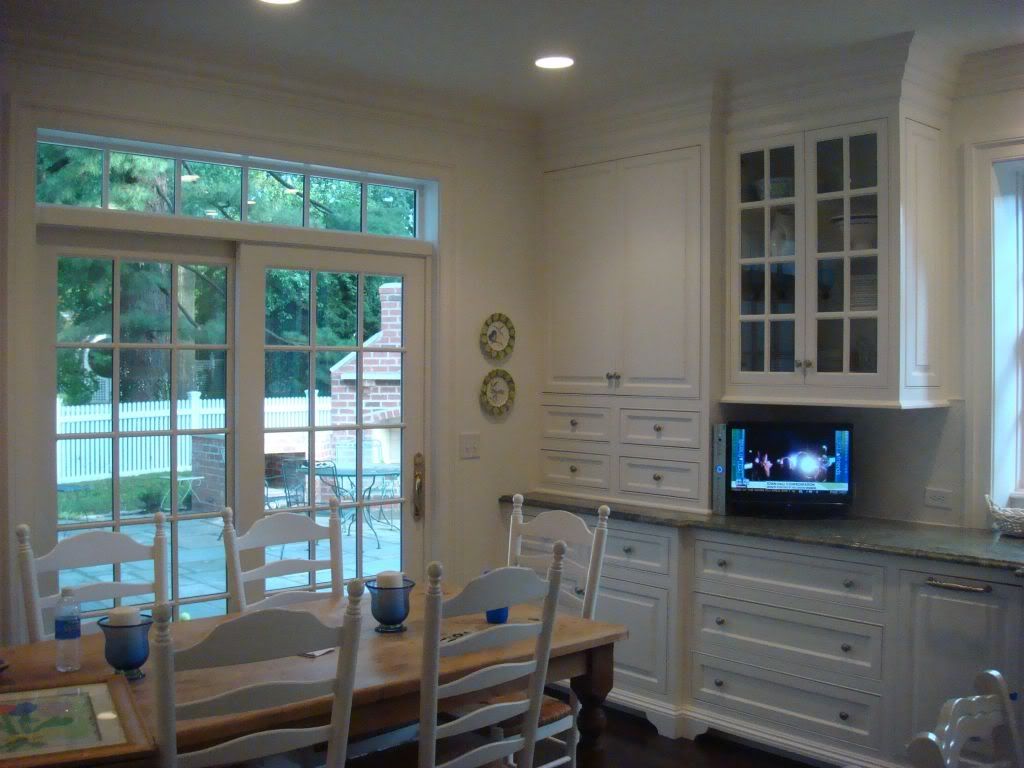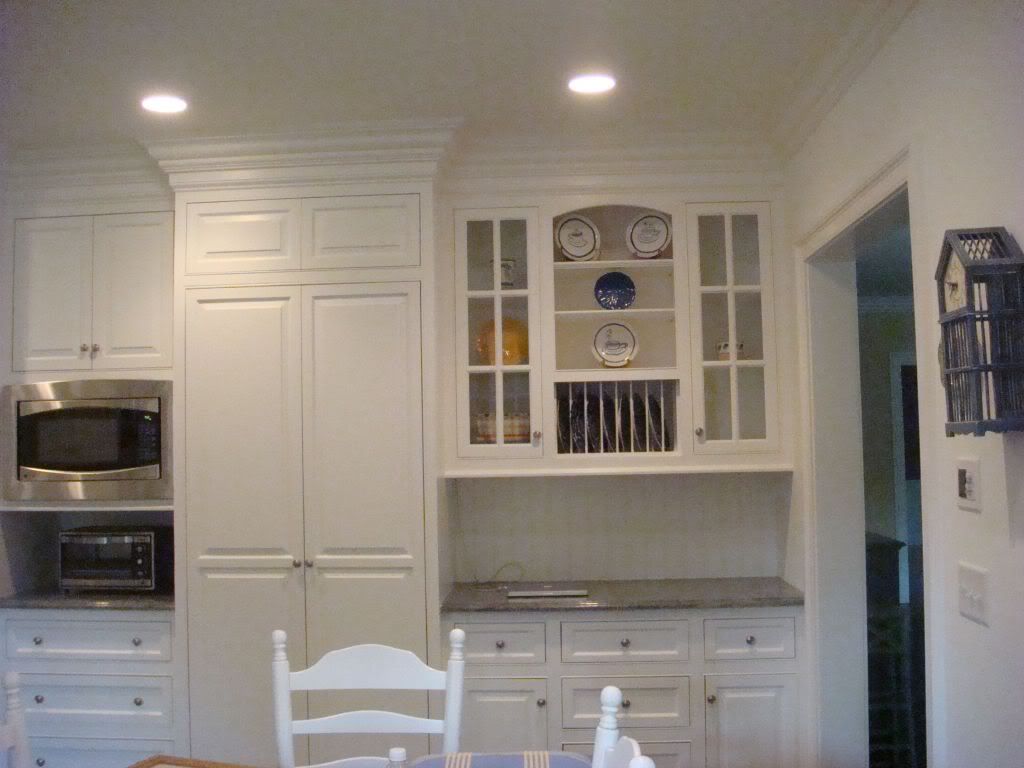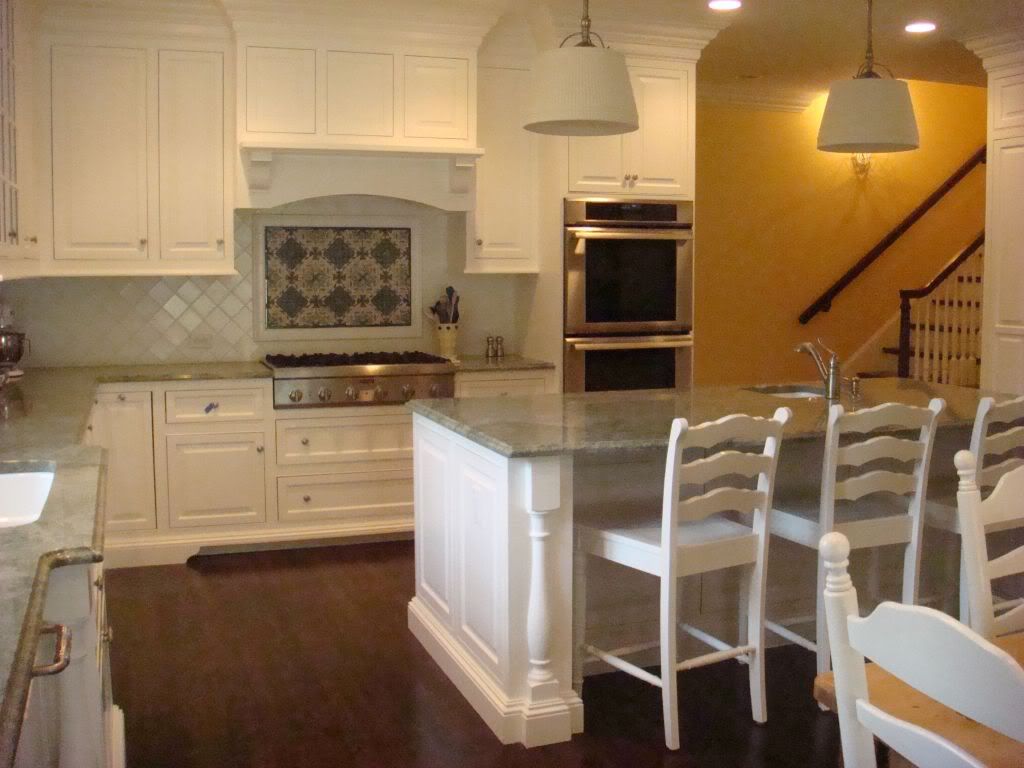 Thanks to all of you who answered my questions and gave suggestions. Gardenweb has been invaluable!!!!