If this is it, please let me know (not the huey lewis song)
maggiebkit
August 23, 2012
Here's my layout, what do you guys think?
We are a 4 person family with two kids and usually only one cook, though I am trying to let the kids hep out a little more.
Here is the overhead view. The rectangle on the right is a wall that can't be moved. The entrance to the kitchen is between that wall and the pantry unit. The part of the room that you don't see at the bottom of this layout is where we have our eat-in kitchen table. Next to the fridge is the entrance to our dining room.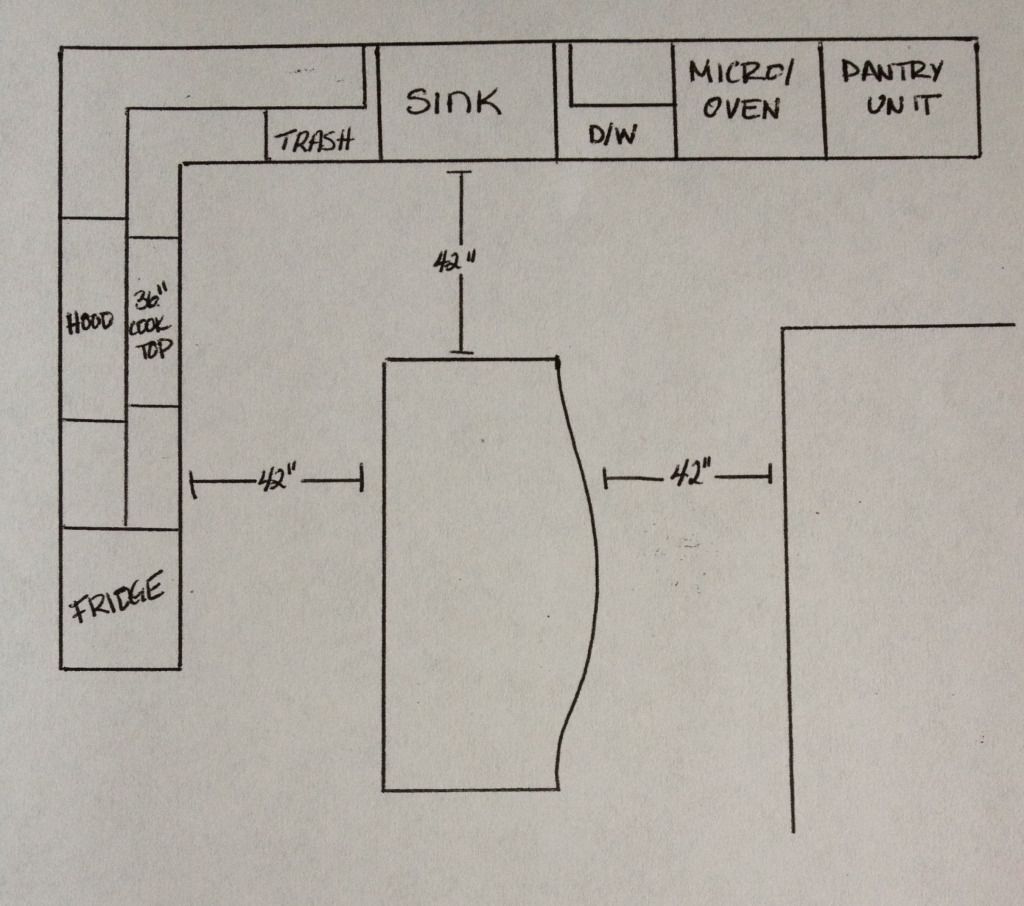 Here is the sink run. We are putting in the window, so the placement of that is flexible, but I do think I like having the sink in front of it. The sink we want requires a 36 in base. The 21 inch base cabinet all the way on the bottom left will be a magic corner. We originally had a super susan in the corner, but then that leaves us with a too small for anything 9 inch cabinet which I didn't really like. The top cabinets will be a blind corner, but I can't come up with a solution that won't make the cooktop run unsymmetrical.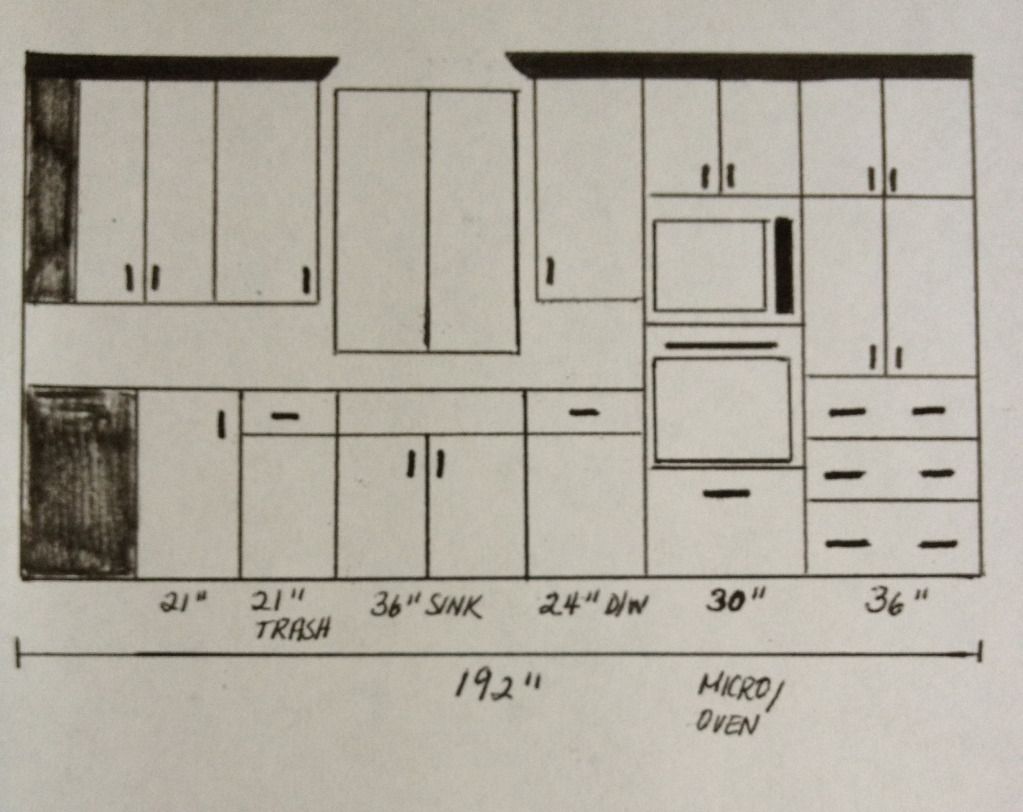 Here is the cooktop run. We want a 36 in cooktop.
Here is the island, not sure why it's fuzzy, sorry about that. We decided not to do a prep sink to save on plumbing, sink, and facet costs.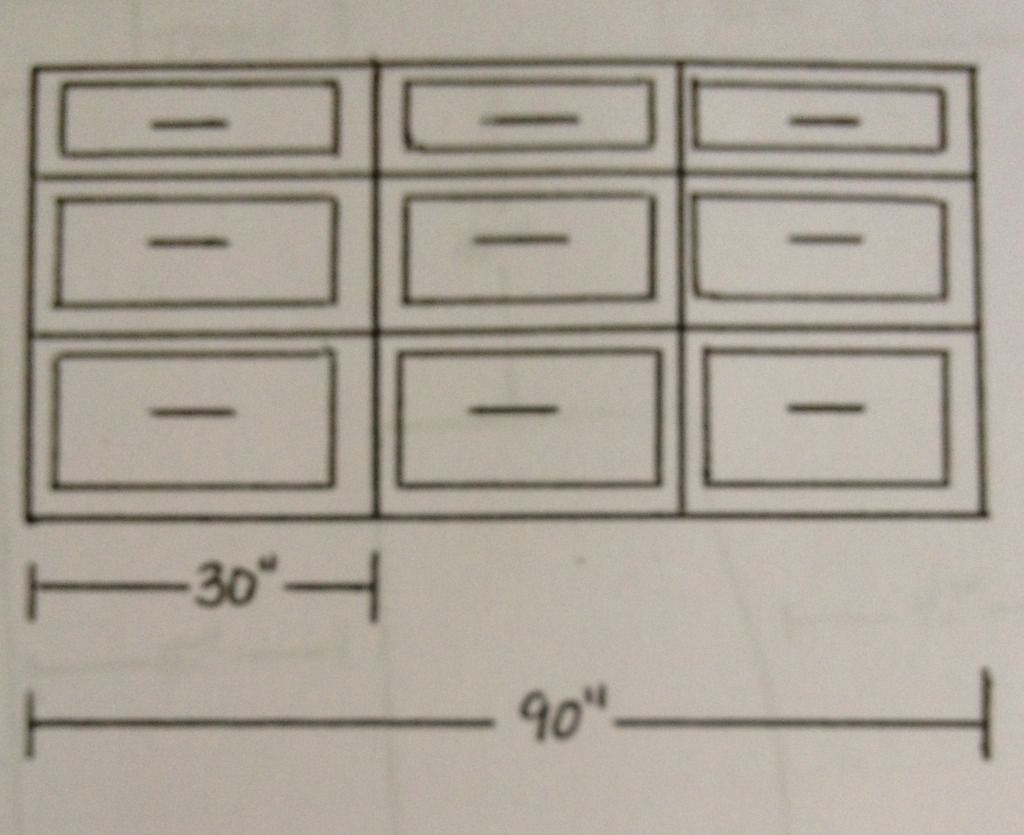 Would love to hear your thoughts!