May I bug you guys to look at one other BS idea?
Just throwing this out there. Whomever said "that white is killin' me" on my last BS thread... well, that's stuck in my head. Wondering about some copper-ey colored tiles instead of white.
I've managed to get the Solatube to pass committee, so the kitchen will be much brighter and my urge to really lighten it up with the surfaces has settled down a bit.
Okay, thoughts on the brown?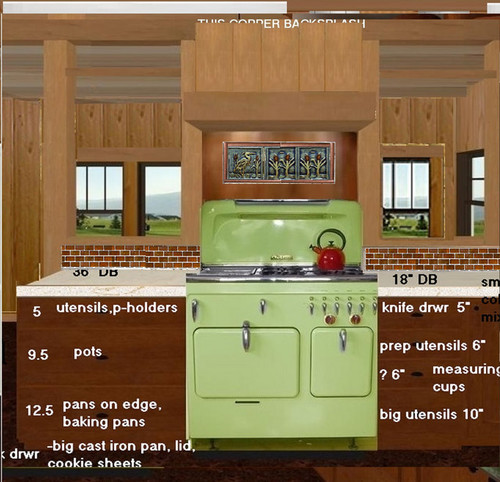 Here is a link that might be useful: brown/copper/root beer tile