Another Backsplash Option
I'm trying to finalize our backsplash and would love some input on whether we should do 3x6 subway tiles or 4x8 subway tiles (looking at White Thassos), and which mosaic we should use above the range. Our electrician already put in the outlets on a horizontal so that they would fall within a 3x6 tile, but I suppose we could have him move them up if people think 4x8 is better (the tile store thought it would be a cleaner look and make the space look larger, but I think the design box may get a little lost?!?).
Mosaic #1 with 3x6 tile: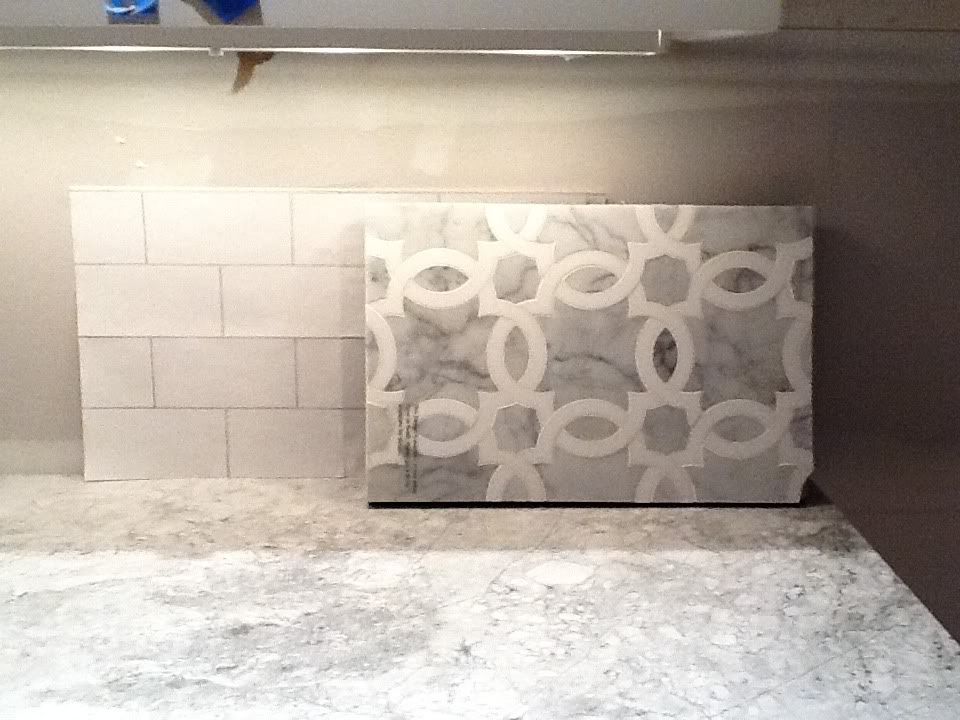 Mosaic #1 with 4x8 tile: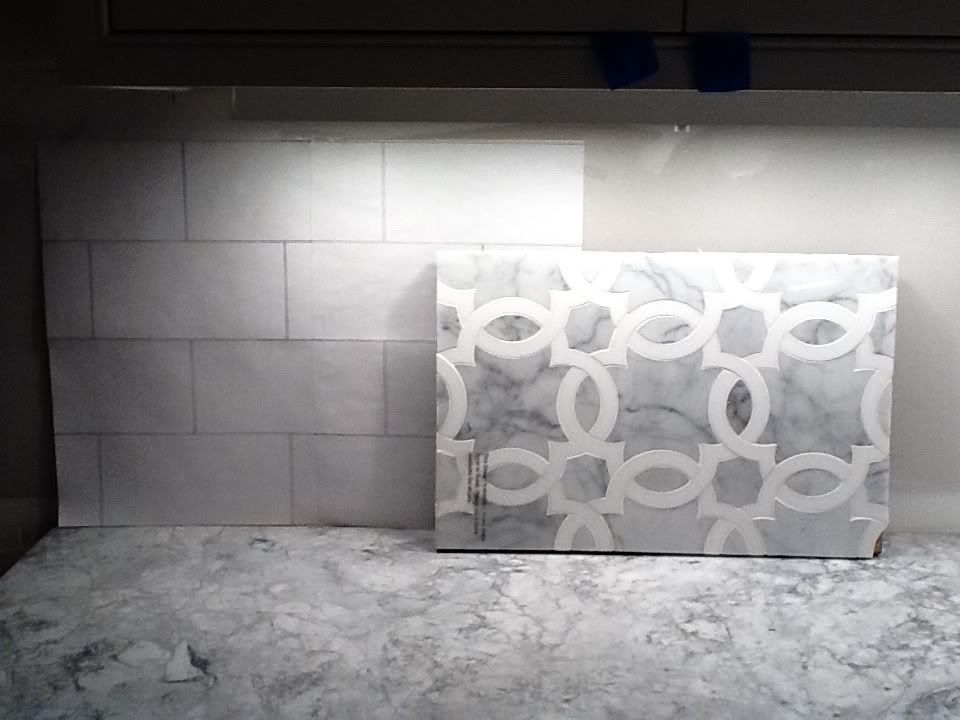 Mosaic #2 (a bit concerned about how large the arabesque is and whether you'd see enough of the pattern to get the full effect):
Our cabinets are Simply White and our countertops are White Fantasy/Super White. In each mosaic we can basically choose any stone for each of the parts. I had thought I would do the larger parts in White Thassos and the smaller outlines in Carrera but now I'm kinda liking the first mosaic they way it is. I didn't want the design box above the range to stand out too much. Any thoughts?!? Also, any thoughts on whether the White Thassos will be too cool or white for the Simply White cabinets are welcome too!
Thanks so much for your help!!!