Tree is coming down soon & the bare will will drive me crazy
Oh do I never need some input. :)
We have a fairly long (about 12') blank wall that runs between a "dining room" (that is what it was blueprinted as, but we'll never use it as such - it's currently serving as home office while our basement is being finished) and the entry to our kitchen (the arched entryway). I could ignore the space while the tree was up, but that only buys me another week...
What would you put on that wall, if anything?
DH and I have kicked some ideas around but nothing seems ideal. We're leaning toward an occasional table with a chair on one side, and lamp or plant on the other. The chair would likely never be used there, but could be carried into the great room or dining room for some extra seating if needed.
Here's the space:

Here's the view from a few feet inside the front door, so the space is highly visible and we need it to not interrupt the flow of traffic (our "foyer" is about 10' wide):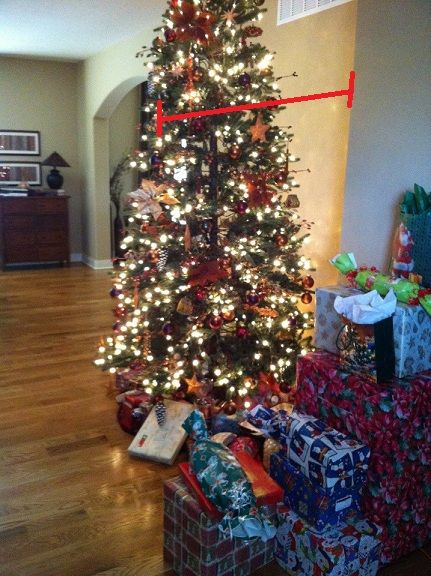 BTW ceilings are 9' so there's plenty of vertical space. Directly across from the arch is our great room fireplace, so that wall is across from a combination of the great room and the stairs to the basement.
Any ideas?