Can someone "repaint" this house for me?
jockewing
December 15, 2012
I am currently considering making an offer on this house. I am not crazy about the looks on the outside, but it isn't terrible. It is stucco across the front with traditional red bricks on the side. I would love to brick at least the front of the garage and on the other side of the front door to just have the stucco around the front door, but dont know how much that would cost. At the very least, I think a new paint job and landscaping could help a ton. There is another house exactly like this one several streets over painted in a sandy color and it looks better. I was thinking maybe even a gray with a blue undertone like Coventry Gray with a glossy Paints of Europe style tomato orange-red front door? Maybe adding some shutters would give it some interest? The house has a lot of nice attributes inside and is in a great neighborhood, and is the only one I've seen so far in several months of looking that I'd even consider, so help me ease my mind about the curb appeael. I know the photoshop experts here can help.
Any ideas on what I can do to make this nondescript house have some interest?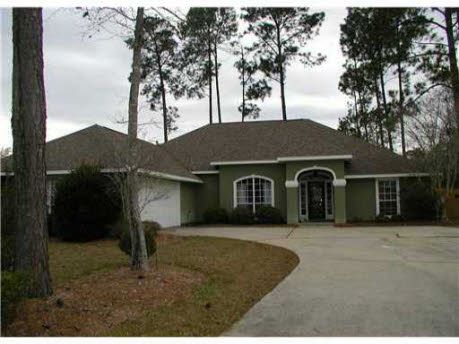 Another slightly different angle: