Feedback on layout please
Hello, DH and I are going to gut our kitchen. We currently have the original 1987 kitchen (complete with pickled oak cabinets), and an incredibly odd island, which we like call "battleship stove."
Here's an image of the current layout (the real angles aren't quite so weird, but I didn't care to make that image perfect)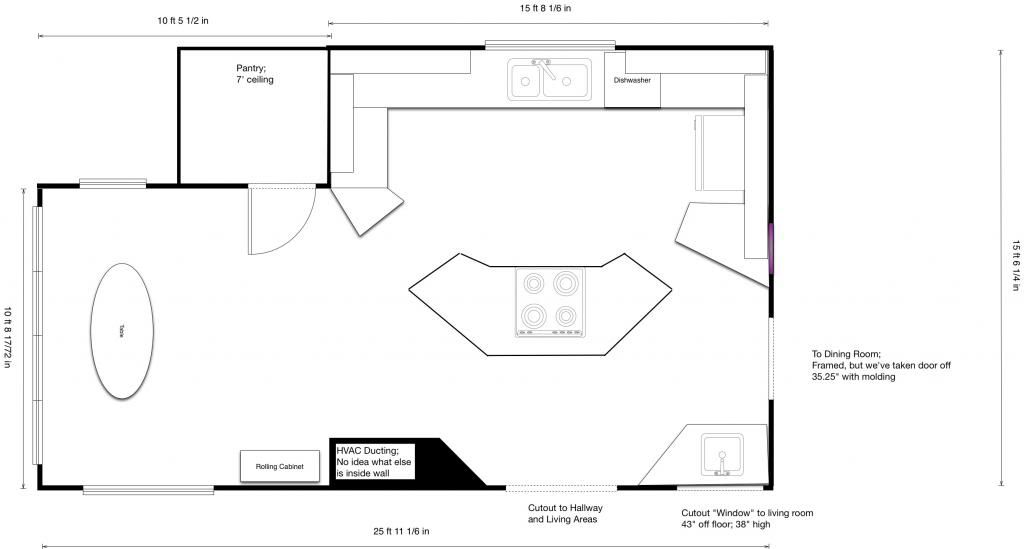 Here is a pic of the bare walls with all the infrastructure details: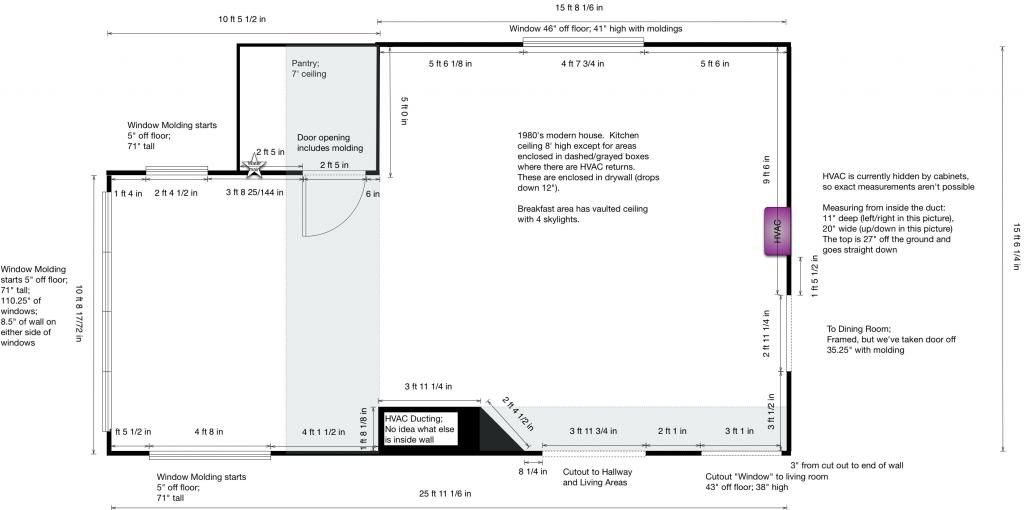 We just got our first plans back from the KD on Friday at 5:30.
A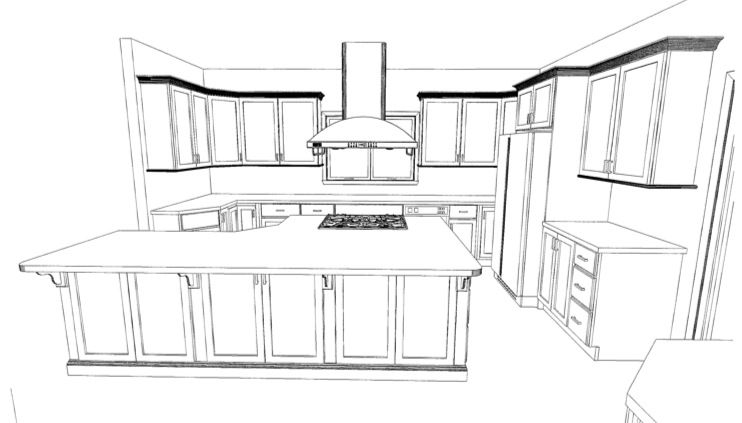 B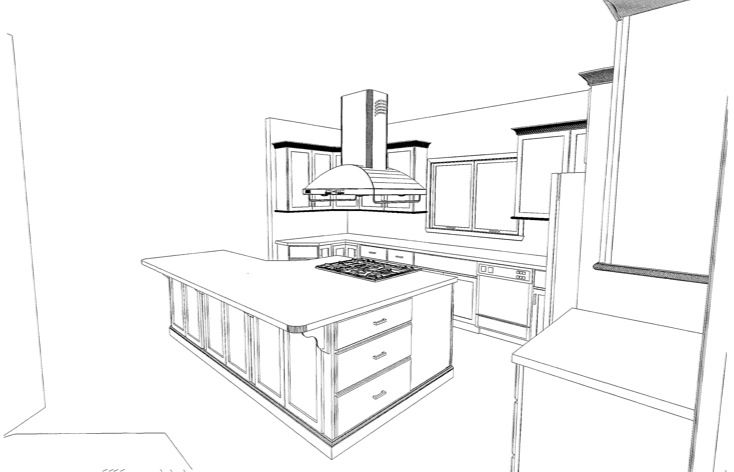 C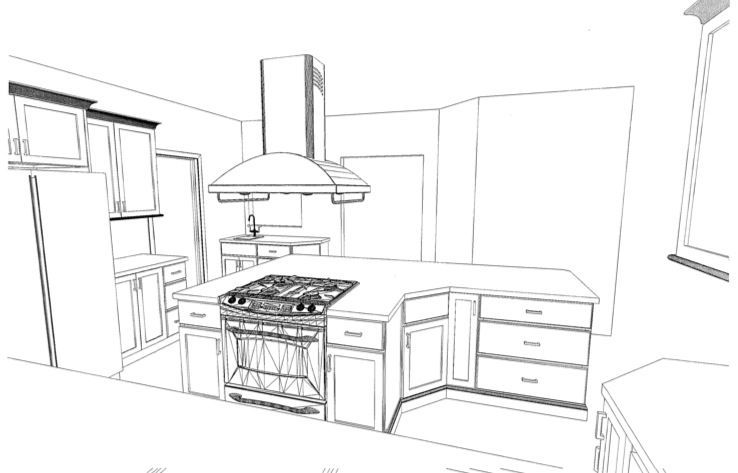 D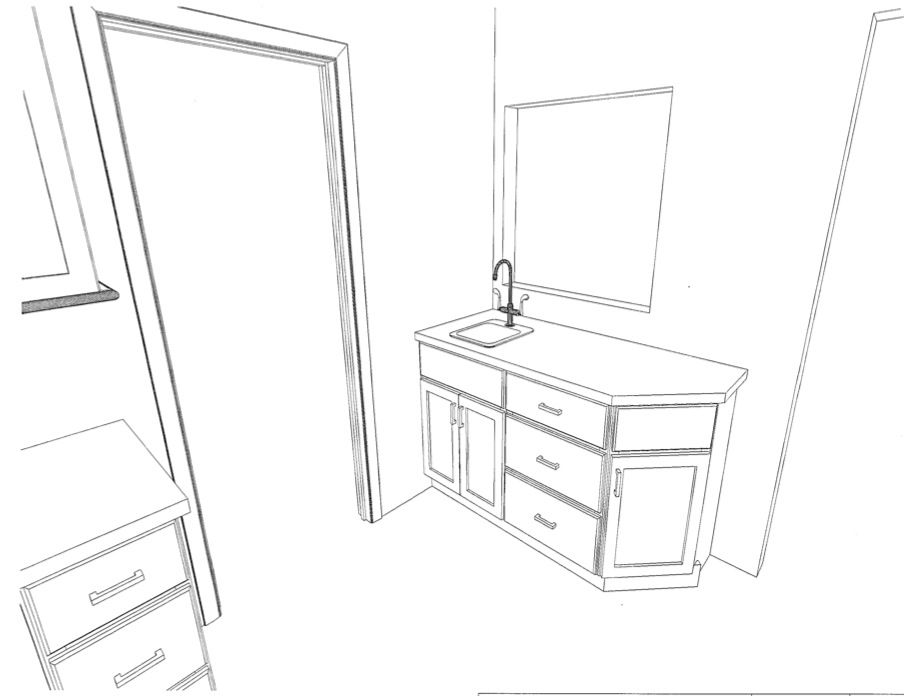 Unfortunately, he only included the elevations and not the floor plan. So, I spent this morning with the cabinet spec book, and did my best guesstimate of the layout. Here's what I came up with.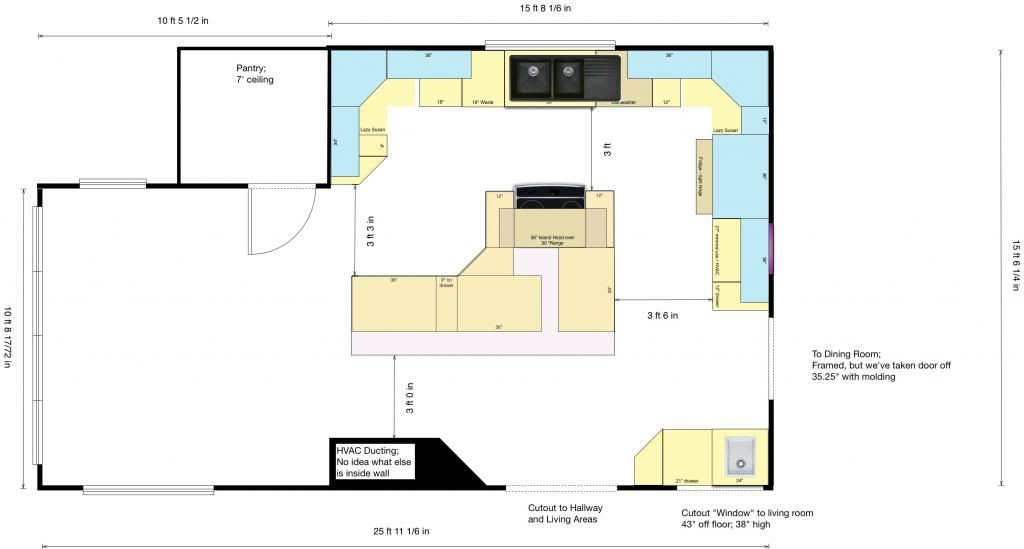 Opinions are welcome!
Some notes:
-I am the primary cook. Mostly dinner, sometimes massive cake or chocolate extravaganzas. DH helps with prep and clean up. No others in the house.
-We want a modest (by GW-standards) upgrade. We'll spend some extra money to get a hood, good sinks, and an electrolux induction range, but we don't want to go into counter-depth fridges, microwave drawers, double ovens (sigh).
-DH doesn't want to plaster over the "window" to the living room.
-The most important part of the reno is getting a vented hood. I'm sink of the Jenn-air downdraft. GC and I have a plan for whichever way the ceiling joists run.
-I already think I want to swap the dishwasher to the other side of the sink to avoid the fridge problem.
Thanks for any input!