Soapstone today!
nineteenoeight
August 6, 2012
They delivered our soapstone today - glued the one seam and tomorrow they will come back and do some minor sanding (including rounding the sink front edge, as I asked them to wait on that until after installation so the edges stayed sharp for a good seal). Here's some pics from the excited mamma!
coming up the path:
Moving the big piece in: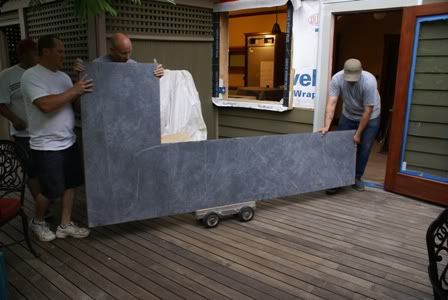 Heave-ho!
Sink cut out, a separate piece:
closeup: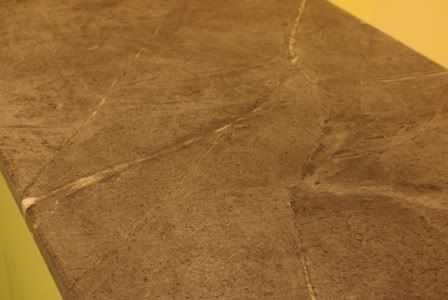 Sink installed - tada!
Coloring the epoxy to glue the seam: