Attn: CEFreeman: Trickle down remodel: new pantry cabinets
CEFreeman--note the shopvac beside the pink sawhorses. I love it. Great for dog hair, as you said, AND for sawdust.
Here's the start of my latest project. Four cabinets which will go on the top shelf in the pantry. They will house, among other things, formal glassware, which is currently in compartmented zippered cloth boxes. You can see one on the top right in the bottom pic. Inaccessible and space inefficient.
Anyway, here's what's done so far:
Boxes are together, inside varnished twice, outside sanded and spackled, doors are sanded and primed.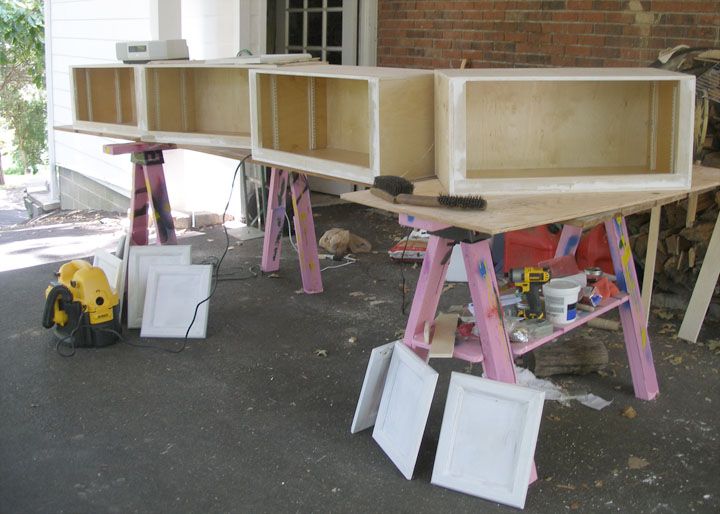 Inevitably, I make mistakes. This time it was thinking that even with the face frames, I would still have room to put shelves in by turning them diagonally. Nope. Not by 3/8''. Hence the spacers behind the shelf brackets and shelves cut 1/2'' shorter than I intended: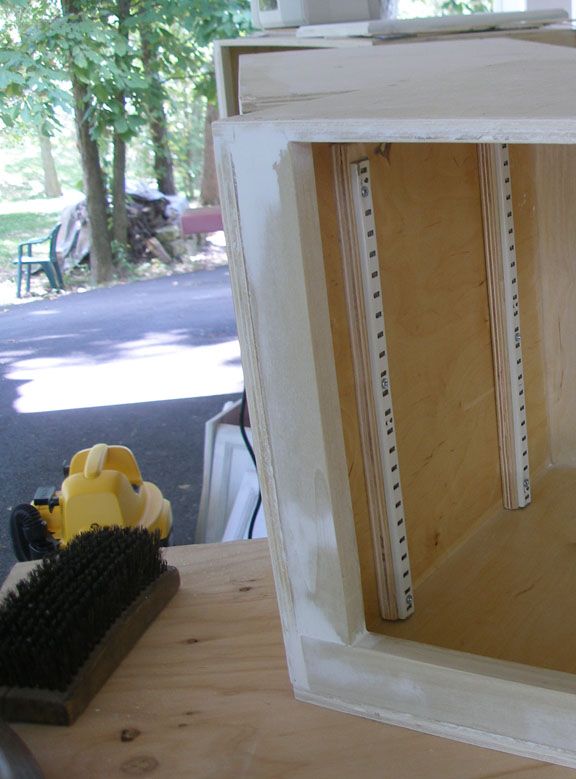 And here's where they will go--on the top shelf, all the way to the back, two on each side.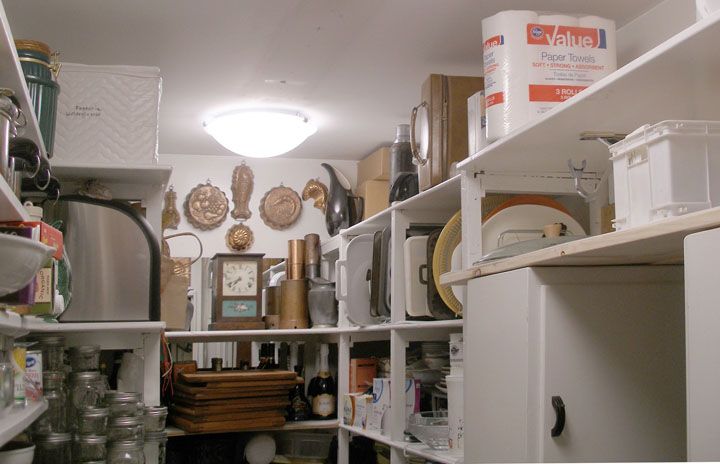 Before the kitchen remodel, the pantry was all unpainted shelving and old wall paper lit by bare 4' fluorescent lights. I was so frustrated with being unable to DO anything as GC and cabinet guys worked away for weeks in the kitchen, that I started painting the pantry. Then one thing led to another. More about that later, but for now, new cabs are on the way.
Tomorrow, if no rain is in the offing, I'm gonna put on the finish coat of paint. Hope one will do it.