Source for this tray pull-out?
I'm back to wanting a narrow pull-out for the 4.5" cab between DW and fridge but this time I want it to house cutting boards, particularly my large wooden cutting board. I'm trying to maximize the usable space and came across this idea while perusing ideas at houzz.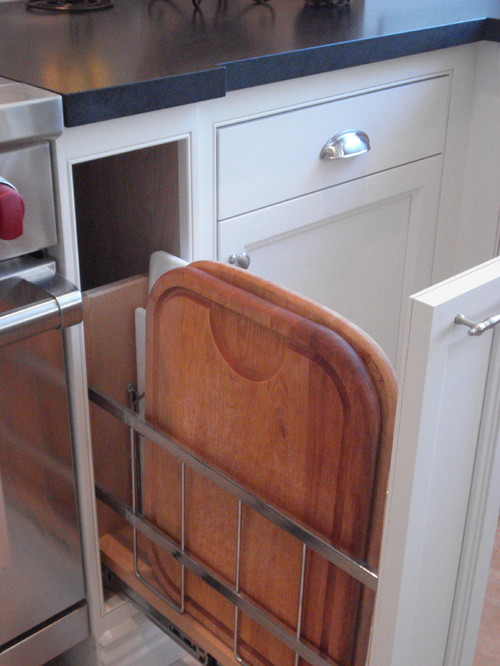 Traditional Spaces by Huntington Beach Kitchen & Bath Fixtures Garcia Cabinetmakers
I realize the cab opening pictured above is wider than I'll have but I think my cab maker may be able to adapt it to work for me. However, there isn't any manufacturer info listed with this image or with another photo showing the same pull-out. Does anyone know who makes the hardware for this pull-out?
TIA!