Hubby wants to order cabinets
We have been trying to come up with a great layout for awhile and you all have been so helpful!
Apparently the IKEA sale ending yesterday was a great motivator - he went in to order the cabinets based on the best layout we both agreed on, with a delayed delivery and ability to change things/return within 90 days.
He went to place the order and they told him to come back this week to finalize and we would still get the discount, on this and our laundry room cabinets. We brought some door samples home last week and the black and white really looked the best with our IPswitch oak floor.
So here is what I am thinking:
Ramsjo Black Brown and Ramsjo White
Originally he was thinking black-brown for perimeter and white for island. In all the photos I am liking the opposite better. White for the perimeter cabinets and black-brown for the island.
Here is the current layout: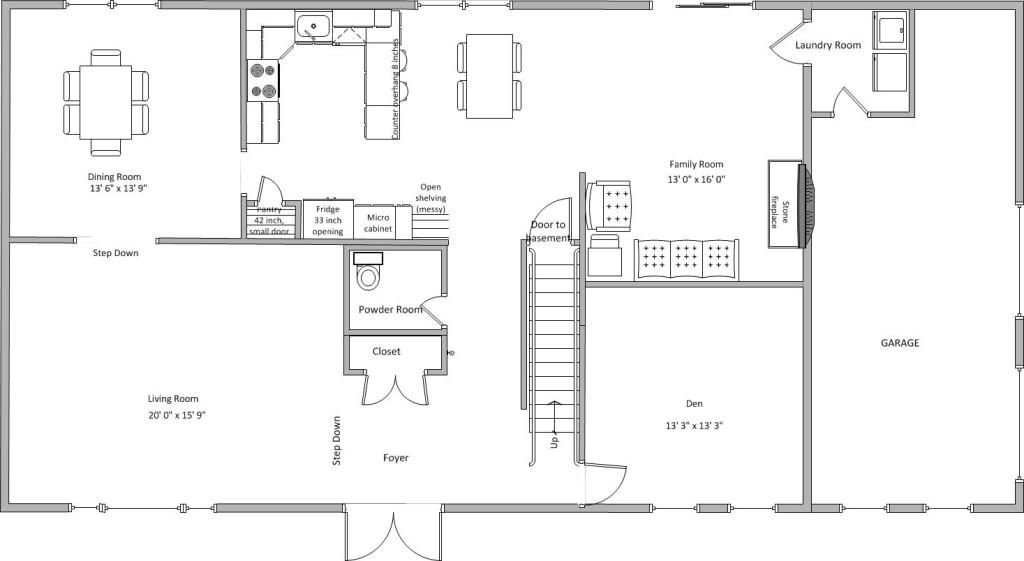 Here is the proposed layout that we have on "hold" but not ordered:
Thanks for any suggestions!!!