Soapstone with tan veins?
I went to a slab yard yesterday to look at their soapstone. They had three different types. The first they called "Julia". It was from India and came in larger slabs. It did not scratch with my fingernail. When oiled it read black but had lots of green running through.
This is oiled and un oiled...these slabs were outside in the bright sun so sorry for the picture quality: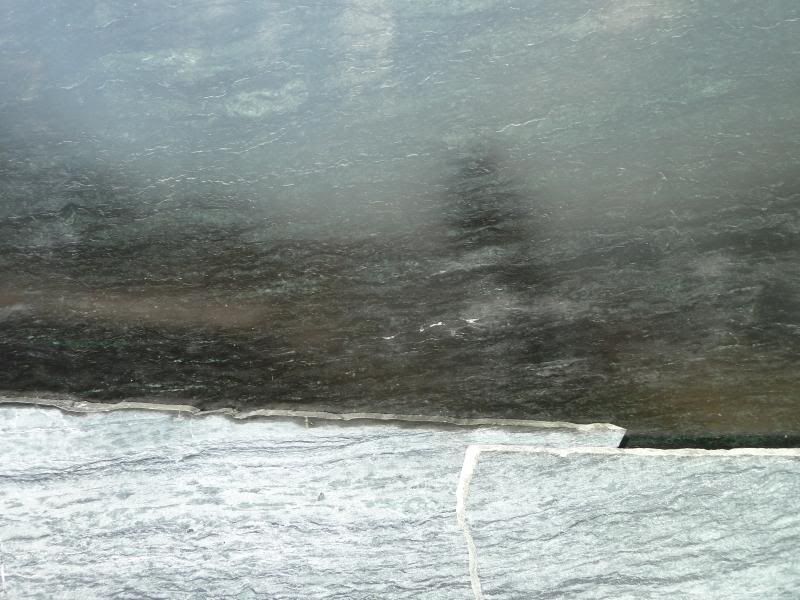 Here is a close up so you can see the green: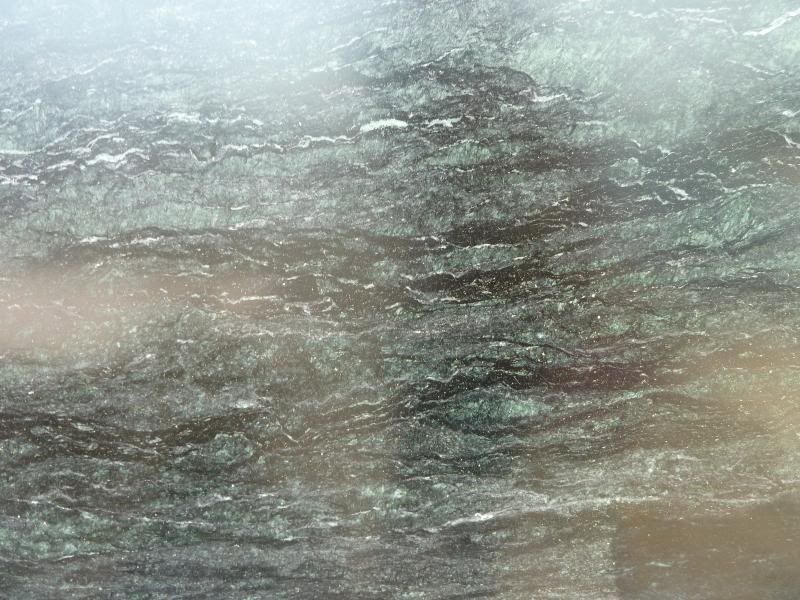 The next they called "Valentino" from Brazil. This was what I had in my head when I think of soapstone. Soft, fingernail scratches it almost all black with some white veins. This slab had a dramatic white vein.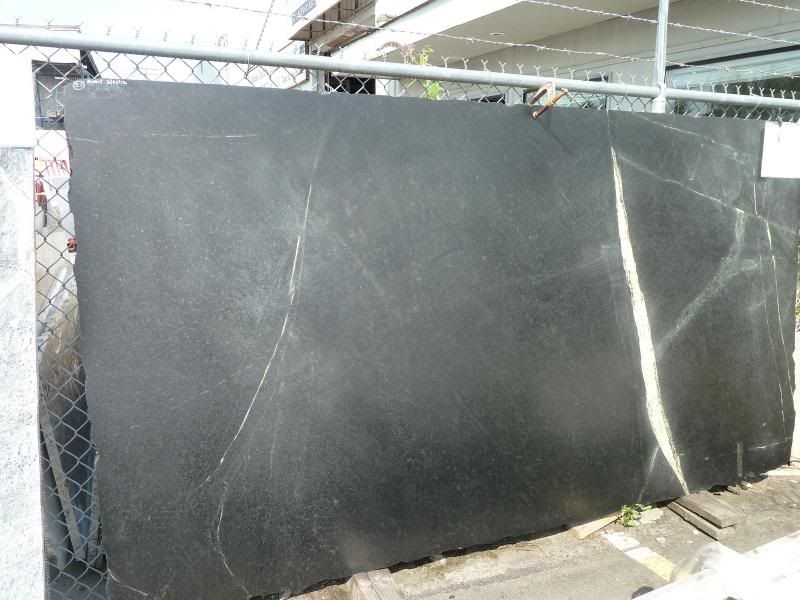 The third one perplexed me a bit. They called this their "Classic", from Brazil. Fingernail scratches it but slightly harder than the Valentino. It had all these tan veins running through with sea glass green/blue veins and inclusions. It looked like a city does when you fly over it at night with all the lights on. Really pretty. I was just curious if this is common for soapstone to have these tan veins. I did a search on here and couldn't find much in reference to it.