What a production...KAW !! please post your pics...
trailrunnerbiker
August 29, 2013
Starting a participatory thread. Anything happening in your kitchen ? Let us see. The use of appliances, sink(s) and countertops, utensils, storage of supplies, how has it all held up....what is good and what isn't ??? What are you doing with the abundance of produce this time of year ?
I have recently started baking for a local farmer's market. The orders are streaming in ! I am baking a couple days a week to try and keep up. One source needs at least 16 loaves a week and will likely want more than that. I have made my sunroom into a kitchen annex. Note the arrangement of the bookcase on the little table, a new bookcase for storage and repurposed maple butcher block table that I have had for decades. I love having the extra room. I can spread out in that direction and use the table and my soapstone counter and DH goes the other way and uses the island. Works great !
DH is making his pasta also for customers. This is 2# to fulfill orders. Here are a pics...
you know you are baking when you get 2# bags of yeast !
Sorry this image is no longer available.
where is my dishwasher...he didn't show up for work :)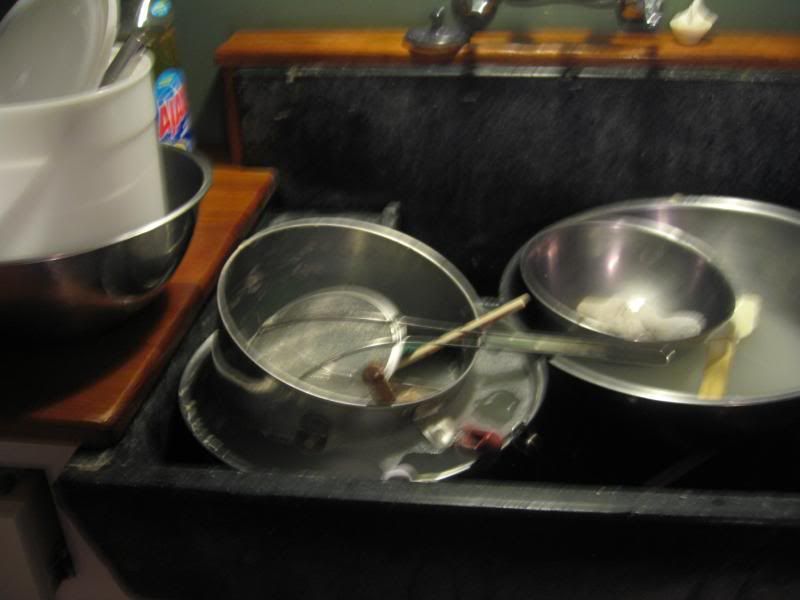 pasta drying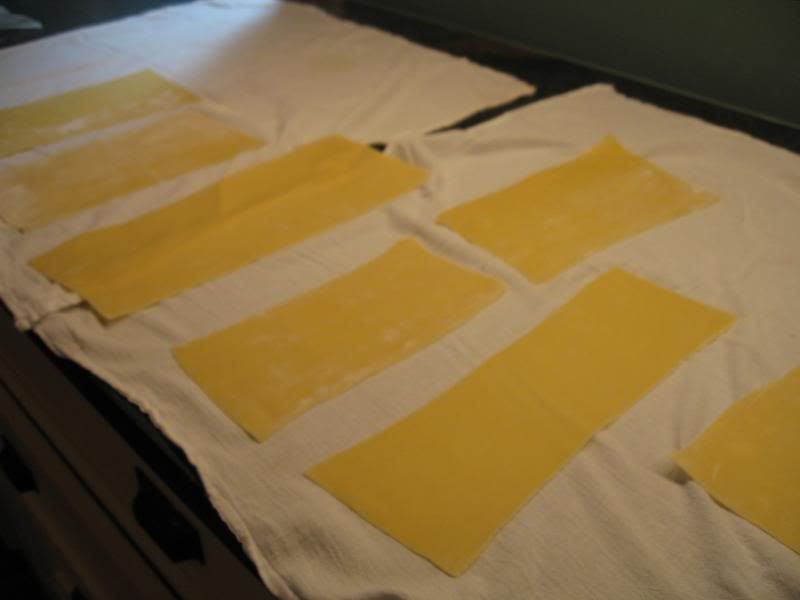 cut and dried and ready to bag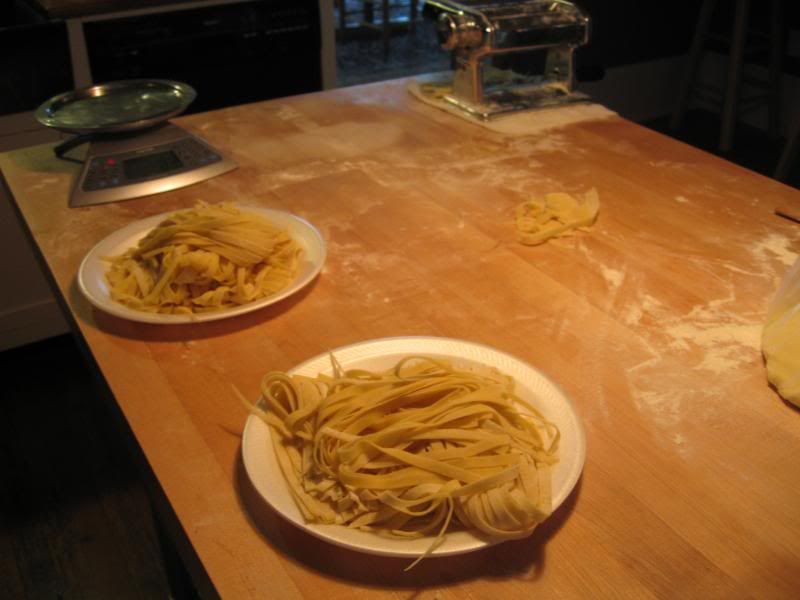 16 boules of Sourdough !!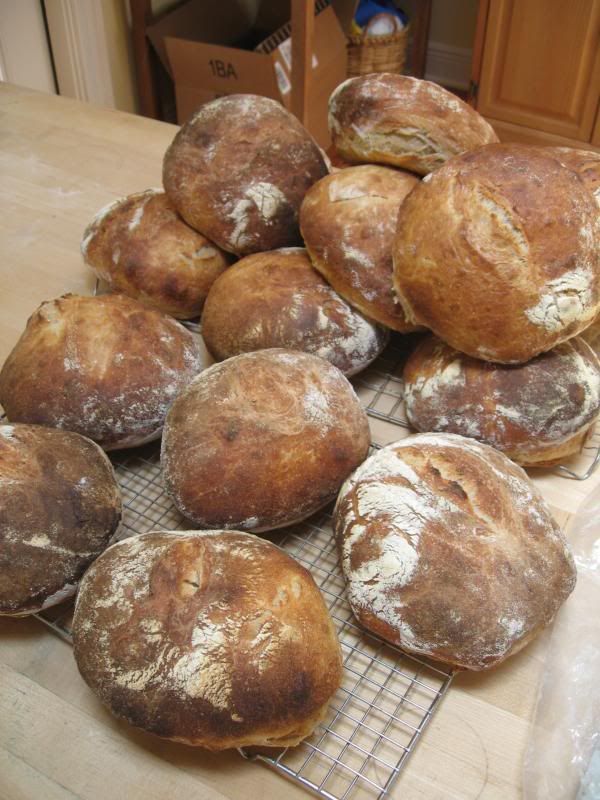 the rest of the bounty...oatmeal bread and rolls, Challah, bagels, sourdough of 2 kinds, cinnamon rolls with cream cheese icing, dinner rolls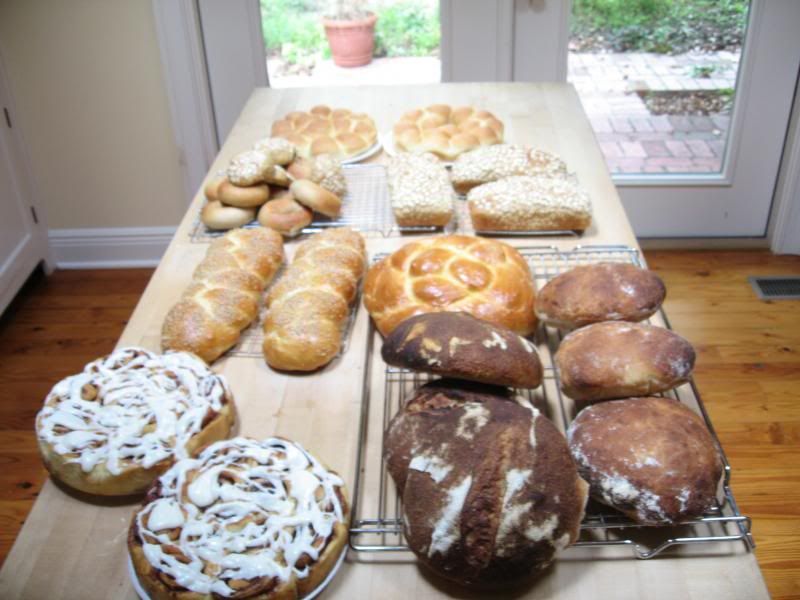 new baking annex :
dinner rolls:
special order Challah for Rosh Hashanah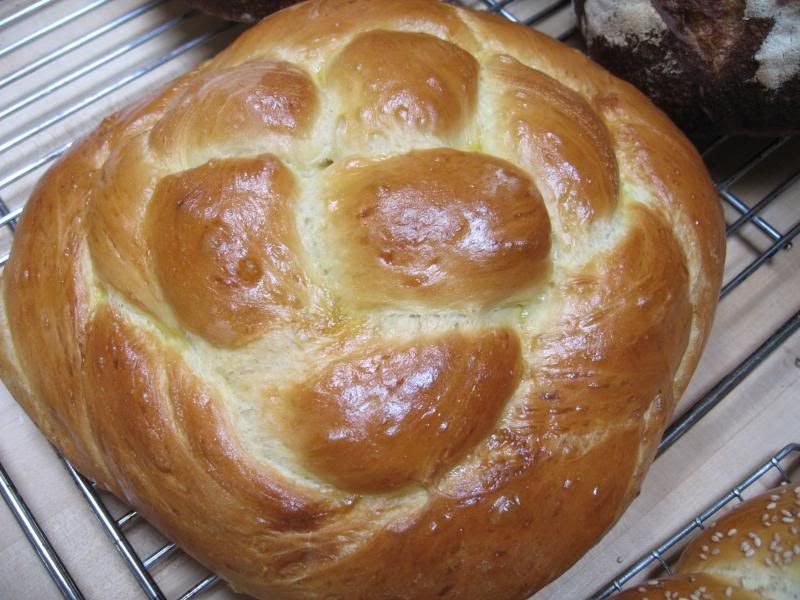 oh my,....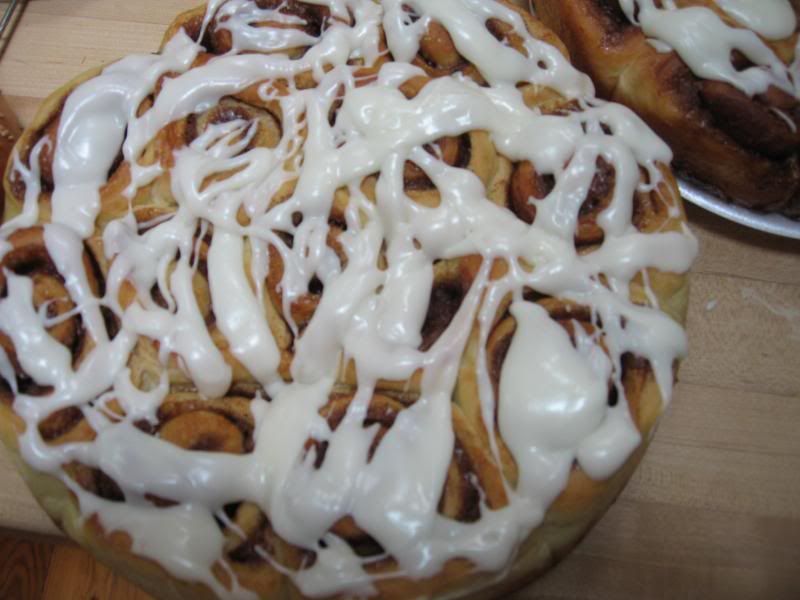 Challah.