plan review- cad back from KD
Here's the plan back from the designer. Looking for feedback. There were some changes to be made already and I put them in red. This is the initial layout without any cabinetry details. I double checked the walkway, landing, aisle and zone rules recommended on the FAQ page. This meets everything except the cleanup zone being between the fridge and the cook zone. I don't think this is going to be an issue based on our family. I always empty dishes before I start prep, and I always get all prep items out of the fridge before starting prep/cook. Lastly I think the tradeoff of keeping snackers outside the prep and cook zone is a good one.
Everyday plate/bowl storage will be across from the d/w, also convenient for plating from the range. Beverage cups/coffee mugs will be in uppers in the coffee/snack area.
Couple specific questions:
What is the best aisle width between the fridge and island?
Do you think the micro is in the best location (other options would be centered along that counter run, or on the other side of that counter run.
Pantry doors will be matching to cabinetry door choice and hardware.
Thanks for all the continued feedback!
[img]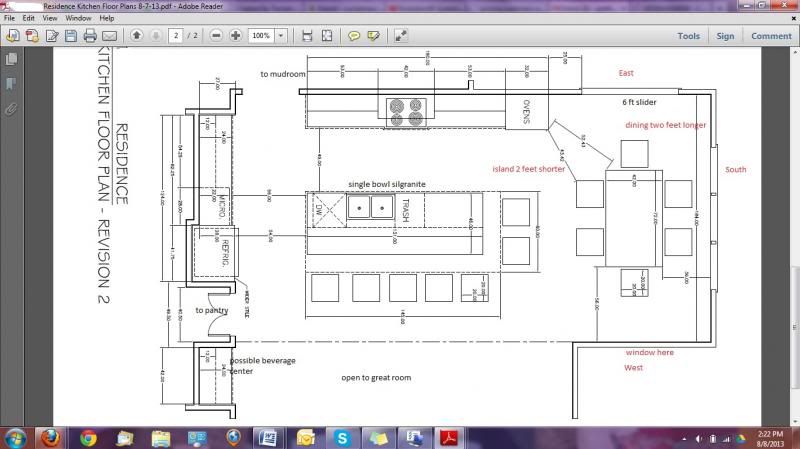 [/img]