Would a medium paint color work in this LR?
UpNorthHey
December 15, 2013
We just bought a 1960s ranch. The living room is 14 x 14' with 9 x 2 window bump-out. The windows are west-facing. Some light comes into the room from the kitchen on the east.
Carpet is coming out as we speak and with the oak floors getting refinished. All the trim is new colonial oak (a mid-tone reddish stain.)
Since there is no architectural interest I think I would like to use saturated colors (not pastel or off white) but am worried about a darker paint making the room feel small, or the color I like (warm gold, dark turquoise, orangey-red) disappearing into the trim, or looking muddy.
Below is a link to my Pinterest board.
Any suggestions for a good paint color? I am thinking gold/buff with a dark turquoise accent wall and a small entrance wall red. Too much?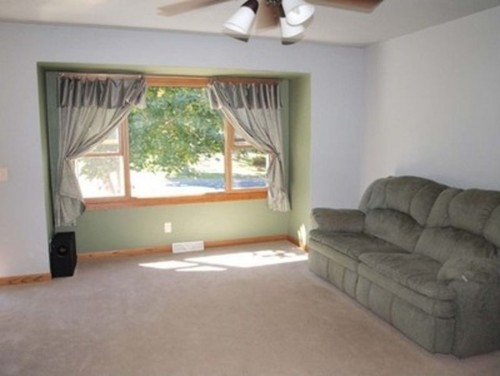 Here is a link that might be useful: Living room colors